You are here: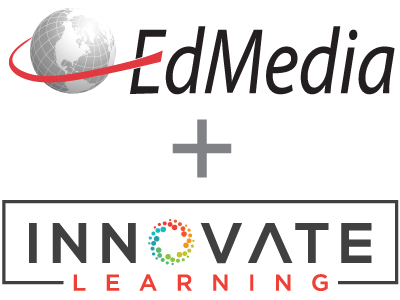 Creative Use of Augmented Reality (AR) in the Classroom: A Synopsis of Three Empirical Studies
PROCEEDING
EdMedia + Innovate Learning, in Amsterdam, Netherlands Publisher: Association for the Advancement of Computing in Education (AACE), Waynesville, NC
Abstract
This paper provides an overview of the findings from three recent empirical studies conducted by the authors' research laboratory, and which collectively examine several different aspects of employing augmented reality (AR) technologies to support K-12 instruction. The first study examined the use of 3D printers to design and fabricate custom AR headsets that are intended for use by middle school students learning STEM content. The second study examined inservice teachers' concepts for using AR to support their lesson-plans, and the third study examined preservice teachers' conceptions of how they would use AR to support their future lesson-plans. Cumulatively, these three studies provide the groundwork for future research continuing this line of inquiry that examines the optimal conditions and supports for effectively incorporating AR into the K-12 classroom.
Citation
Tillman, D., Hachey, A. & An, S. (2018). Creative Use of Augmented Reality (AR) in the Classroom: A Synopsis of Three Empirical Studies. In T. Bastiaens, J. Van Braak, M. Brown, L. Cantoni, M. Castro, R. Christensen, G. Davidson-Shivers, K. DePryck, M. Ebner, M. Fominykh, C. Fulford, S. Hatzipanagos, G. Knezek, K. Kreijns, G. Marks, E. Sointu, E. Korsgaard Sorensen, J. Viteli, J. Voogt, P. Weber, E. Weippl & O. Zawacki-Richter (Eds.), Proceedings of EdMedia: World Conference on Educational Media and Technology (pp. 899-904). Amsterdam, Netherlands: Association for the Advancement of Computing in Education (AACE). Retrieved June 18, 2019 from https://www.learntechlib.org/primary/p/184293/.
References
View References & Citations Map
Antonioli, M., Blake, C., & Sparks, K. (2014). Augmented reality applications in education. The Journal of Technology Studies, 96-107.
Bacca, J., Baldiris, S., Fabregat, R., Graf, S., & Kinshuk. (2014). Augmented reality trends in education: A systematic review of research and applications. Journal of Educational Technology& Society, 17(4), 133-149.
Bailenson, J.N., Yee, N., Blascovich, J., Beall, A.C., Lundblad, N., & Jin, M. (2008). The use of immersive virtual reality in the learning sciences: Digital transformations of teachers, students, and social context. The Journal of the Learning Sciences, 17(1), 102-141.
Bimber, O., & Raskar, R. (2005). Spatial augmented reality: merging real and virtual worlds. Wellesley: A K Peters.
Brown, M.C., McNeil, N.M., & Glenberg, A.M. (2009). Using concreteness in education: Real problems, potential solutions. Child Development Perspectives, 3(3), 160-164.
Chou, T., & Chanlin, L. (2014). Location-based learning through augmented reality. Journal of Educational Computing Research, 51(3), 355-368.
Fairfield, J.A. (2012). Mixed reality: How the laws of virtual worlds govern everyday life. Berkeley Technology Law Journal, 27(1), 55-116.
Ko, S.M., Chang, W.S., & Ji, Y.G. (2013). Usability principles for augmented reality applications in a Smartphone environment. International Journal of Human-Computer Interaction, 29(8), 501-515.
Papagiannis, H. (2017). Augmented Human: How Technology is Shaping the New Reality. Boston, MA: O'Reilly Media.
Rogers, E. (2003). Diffusion of Innovations, 5th Edition. NY, NY: The Free Press.
Rogers, Y., Scaife, M., Gabrielli, S., Smith, H., & Harris, E. (2002). A conceptual framework for mixed reality environments: Designing novel learning activities for young children. Presence: Teleoperators & Virtual Environments, 11(6), 677-686.
Rouse, R., Engberg, M., Jafarinaimi, N., & Bolter, J.D. (2015). MR: An interdisciplinary framework for mixed reality experience design and criticism. Digital Creativity, 26(3/4), 175-181.
Ting, Y. (2012). The pitfalls of mobile devices in learning: A different view and implications for pedagogical design. Journal of Educational Computing Research, 46(2), 119-134.
Youngblut, C. (2013). Educational Uses of Virtual Reality Technology (No. IDA-D-2128). Alexandria, VA: Institute for Defense Analysis.
Zhu, J., Ong, S., & Nee, A. (2015). A context-aware augmented reality assisted maintenance system. International Journal of Computer Integrated Manufacturing, 28(2), 213-225.
These references have been extracted automatically and may have some errors. Signed in users can suggest corrections to these mistakes.
Suggest Corrections to References