You are here: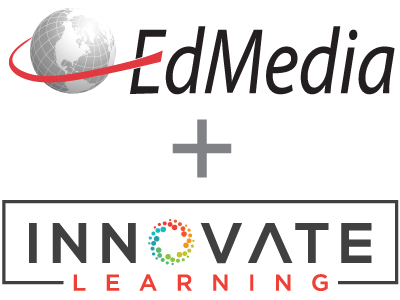 Examining the usability of images in the design of a web-based progress monitoring system for students who are Deaf / Hard of Hearing
PROCEEDING
EdMedia + Innovate Learning, in Amsterdam, Netherlands Publisher: Association for the Advancement of Computing in Education (AACE), Waynesville, NC
Abstract
Ave: PM is a software suite designed to help monitor the literacy development of students who are Deaf or Hard of Hearing. Our presentation will address the issues associated with using traditional progress monitoring tools and briefly demonstrate four new assessments designed specifically for students with a hearing loss. Each assessment includes three elements: A student interface that presents the assessment and gathers student performance data; a teacher-scoring tool; and a data visualization component that displays longitudinal student-progress. We will also report on the results of an empirical study to collect data about the usability of images used in one of the new assessments: Picture Naming. This study is currently in progress; data-collection and analysis will be completed by the end of the current academic year.
Citation
Hooper, S., Sperling, R., Rose, S., Liao, J., Hepfer, M., Li, X. & Gardner, A.M. (2018). Examining the usability of images in the design of a web-based progress monitoring system for students who are Deaf / Hard of Hearing. In T. Bastiaens, J. Van Braak, M. Brown, L. Cantoni, M. Castro, R. Christensen, G. Davidson-Shivers, K. DePryck, M. Ebner, M. Fominykh, C. Fulford, S. Hatzipanagos, G. Knezek, K. Kreijns, G. Marks, E. Sointu, E. Korsgaard Sorensen, J. Viteli, J. Voogt, P. Weber, E. Weippl & O. Zawacki-Richter (Eds.), Proceedings of EdMedia: World Conference on Educational Media and Technology (pp. 270-276). Amsterdam, Netherlands: Association for the Advancement of Computing in Education (AACE). Retrieved November 20, 2019 from https://www.learntechlib.org/primary/p/184207/.
References
View References & Citations Map
Allinder, R.M., & Eccarius, M. (1999). Exploring the technical adequacy of curriculum-based. Measurement in reading for children who use manually coded English. Exceptional Children, 65(2), 271-283.
Crow, J.T. (1986). Receptive vocabulary acquisition for reading comprehension. The Modern Language Journal, 70(3), 242-250.
Davis, T.N., Lancaster, H.S., & Camarata, S. (2016). Expressive and receptive vocabulary learning in children with diverse disability typologies. International Journal of Developmental Disabilities, 62(2), 77-88.
Deno, S.L. (1985). Curriculum-based measurement: The emerging alternative. Exceptional Children, 52(3), 219-232.
Dirks, E., & Wauters, L. (2015). Enhancing emergent literacy in preschool deaf and hard-ofhearing children through interactive reading. Educating deaf learners: Creating a global evidence base, 415-441.
Harris, M., Terlektsi, E., & Kyle, F.E. (2017). Concurrent and longitudinal predictors of reading for deaf and hearing children in primary school. The Journal of Deaf Studies and Deaf Education, 22(2), 233-242.
Kigel, R.M., McElvany, N., & Becker, M. (2015). Effects of immigrant background on text comprehension, vocabulary, and reading motivation: A longitudinal study. Learning and Instruction, 35, 73-84.
Malin, J.L., Cabrera, N.J., & Rowe, M.L. (2014). Low-income minority mothers' and fathers' reading and children's interest: Longitudinal contributions to children's receptive vocabulary skills. Early Childhood Research Quarterly, 29(4), 425-432.
Marschark, M., & Knoors, H. (2012). Educating deaf children: Language, cognition, and learning. Deafness& Education International, 14(3), 136-160.
Muter, V., Hulme, C., Snowling, M.J., & Stevenson, J. (2004). Phonemes, rimes, vocabulary, and grammatical skills as foundations of early reading development: evidence from a longitudinal study. Developmental Psychology, 40(5), 665.
Qi, S., & Mitchell, R.E. (2012). Large-scale academic achievement testing of deaf and hard of hearing students: Past, present and future. Journal of Deaf Studies& Deaf Education, 17(1), 1-18.
Quinn, J.M., Wagner, R.K., Petscher, Y., & Lopez, D. (2015). Developmental relations between vocabulary knowledge and reading comprehension: A latent change score modeling study. Child Development, 86(1), 159-175.
Rose, S., McAnally, P., Barkmeier, L., Virnig, S., & Long, J. (2008). Technical report# 9: Silent Reading Fluency Test: Reliability, validity, and sensitivity to growth for students who are deaf and hard of hearing at the elementary, middle school, and high school levels. Minneapolis, MN: University of Minnesota, Research on Progress Monitoring. Schifter, C.C. Natarajan, U., Ketelhut, D.J., Kirchgessnew, A. (2014). Data-driven decision making: Facilitating teacher use of student data to inform instruction. Contemporary Issues in Technology and Teacher Education, 14(4), 419-432.
Uchihara, T., & Saito, K. (2016). Exploring the relationship between productive vocabulary knowledge and second language oral ability. The Language Learning Journal, 1-12.
These references have been extracted automatically and may have some errors. Signed in users can suggest corrections to these mistakes.
Suggest Corrections to References