You are here: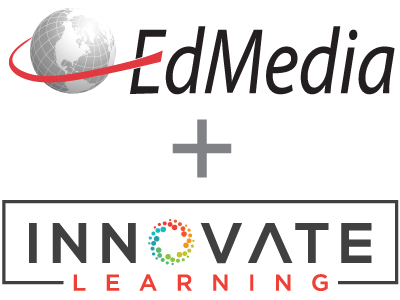 Graded and non-graded assessment tasks in MOOCs
PROCEEDING
Paula Hodgson, The Chinese University of Hong Kong, Hong Kong
EdMedia + Innovate Learning, in Washington, DC ISBN 978-1-939797-29-2 Publisher: Association for the Advancement of Computing in Education (AACE), Waynesville, NC
Abstract
Massive Open Online Courses (MOOCs) open unprecedented learning opportunities for global learners. Among the diverse options offered, certificate earners undergo different types of assessment task. Learners receive immediate feedback and marks for quizzes. Marks for written assignments are generated by peer assessment or a combination of self- and peer assessment. Postings on structured questions to forums across the weeks of a course determine the participation mark. Certificate earners can choose either honour code or identification verification tracking after course completion. A case study on graded tasks in three MOOCs are discussed, including variations in quiz question design and written assignments involving action learning, self- and peer assessment, and conceptual synthesis; ungraded tasks; forum postings; and how assessment design of both graded and non-graded but required activities may have an impact on and implications for student learning through MOOCs.
Citation
Hodgson, P. (2017). Graded and non-graded assessment tasks in MOOCs. In J. Johnston (Ed.), Proceedings of EdMedia 2017 (pp. 946-951). Washington, DC: Association for the Advancement of Computing in Education (AACE). Retrieved November 18, 2019 from https://www.learntechlib.org/primary/p/178408/.
References
View References & Citations Map
Adler, R.W., and Milne, M.J. (1997). Improving the quality of accounting students' learning through action-oriented learning tasks. Accounting Education, 6(3), 191–215.
Albrektson, J.R. (1995). Mentored online seminar: a model for graduate-level distance learning. THE (Technological Horizons in Education) Journal, 23(3), 102–6.
Anderson, A., Huttenlocher, D., Kleinberg, J., and Leskovec, J. (2014). Engaging with massive open online courses. In Proceedings of the 23rd International Conference on WorldWide Web (pp. 687–98). New York, NY: ACM.
Ashton, S., and Davies, R.S. (2015). Using scaffolded rubrics to improve peer assessment in a MOOC writing course. Distance Education, 36(3), 312–34.
Belanger, Y., and Thornton, J. (2013). Bioelectricity: a quantitative approach. Duke University's first MOOC. Retrieved from http://dukespace.lib.duke.edu/dspace/handle/10161/6216. Bennett, K., and Rhodes, S.C. (1988). Writing apprehension and writing intensity in business and industry. Journal of Business Communication, 25(1), 25–39.
Breslow, L., Pritchard, D.E., Deboer, J., Stump, G.S., Ho, A.D., and Seaton, D.T. (2013). Studying learning in the worldwide classroom: research into edX's first MOOC. Research and Practice in Assessment, 8, 13–25. Retrieved from http://search.proquest.com/docview/1505317224?accountid=10371 Daradoumis, T., Bassi, R., Xhafa, F., and Caballé, S. (2013, October). A review on massive e-learning (MOOC) design, delivery and assessment. In P2P, Parallel, Grid, Cloud and Internet Computing (3PGCIC), 2013 Eighth International Conference, (pp. 208–13). IEEE.
Ebben, M., and Murphy, J.S. (2014). Unpacking MOOC scholarly discourse: a review of nascent MOOC scholarship. Learning, Media and Technology, 39(3), 328–45.
Fitzpatrick, J. (2006). An evaluative case study of the dilemmas experienced in designing a self-assessment strategy for community nursing students. Assessment& Evaluation in Higher Education, 31(1), 37–53.
Gibbs, G. (2006). How assessment frames student learning. In C. Bryan and K. Clegg (eds), Innovative Assessment in Higher Education. London; New York: Routledge.
Hedberg, P.R. (2009). Learning through reflective classroom practice applications to educate the reflective manager. Journal of Management Education, 33(1), 10–36.
Hodgson, P., Chan, K., and Liu, J. (2014). Outcomes of synergetic peer assessment: first-year experience. Assessment& Evaluation in Higher Education, 39(2): 168–79.
Hodgson, P., and Pang, M.Y.C. (2012). Effective formative e-assessment of student learning: a study on a statistics course. Assessment and Evaluation in Higher Education, 37(2): 215–25. DOI:10.1080/02602938.2010.523818.
Knoblauch, C.H., and Brannon, L. (1983). Writing as learning through the curriculum. College English, 465–74.
Kramarski, B., and Zeichner, O. (2001). Using technology to enhance mathematical reasoning: effects of feedback and self-regulation learning. Educational Media International, 38(2/3): 77–82.
Krathwohl, D.R. (2002). A revision of Bloom's taxonomy: an overview. Theory into Practice, 41(4), 212–18.
Liu, M., Kang, J., and McKelroy, E. (2015). Examining learners' perspective of taking a MOOC: reasons, excitement, and perception of usefulness. Educational Media International, 52(2), 129–46.
Najafi, H., Evans, R., and Federico, C. (2014). MOOC integration into secondary school courses. The International Review of Research in Open and Distributed Learning, 15(5). Accessed at http://arxiv.org/pdf/1307.2533v2.pdf Sandeen, C. (2013). Assessment's place in the new MOOC world. Research& Practice in Assessment, 8 (summer): 5–12.
Schon, D. (1983). The Reflective Practitioner: How Professionals Think in Action. New York: Basic Books.
Strachan, W. (2002). Talking about the transition: dialogues between high school and university teachers. In Thomas C. Thompson (ed.), Teaching Writing in High School and College: Conversations and Collaborations (pp. 136–49).
Yuan, L., and Powell, S. (2013). MOOCs and open education: implications for higher education. Accessed at http://publications.cetis.ac.uk/wp-content/uploads/2013/03/MOOCs-and-Open-Education.pdf Acknowledgement
These references have been extracted automatically and may have some errors. Signed in users can suggest corrections to these mistakes.
Suggest Corrections to References