You are here: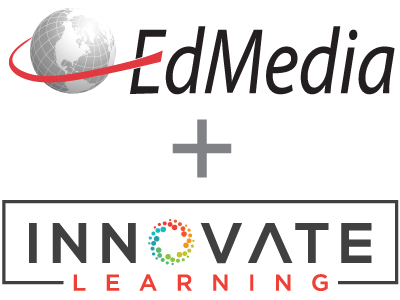 Student's Experience in Online Intensive Mode (IM) Units at The Faculty of Business and Economics
PROCEEDING
Jorge Reyna, University of Technology Sydney, Australia ; Scarlet An, The University of Notre Dame, Australia
EdMedia + Innovate Learning, in Washington, DC ISBN 978-1-939797-29-2 Publisher: Association for the Advancement of Computing in Education (AACE), Waynesville, NC
Abstract
The Faculty of Business and Economics (FBE) at Macquarie University conducted a pilot to explore online Intensive Mode (IM) as a delivery option. A project team was assembled to carry out the pilot. The aims were to support academics to introduce pedagogical innovation, address internationalisation, and create new opportunities for students that cannot enrol in full session units due to competing schedules. Additionally, IM units would give students a chance to fast-track their degree and increase flexibility. This paper is a discussion of students' experience undertaking online IM units that will inform on good learning designs.
Citation
Reyna, J. & An, S. (2017). Student's Experience in Online Intensive Mode (IM) Units at The Faculty of Business and Economics. In J. Johnston (Ed.), Proceedings of EdMedia 2017 (pp. 1302-1310). Washington, DC: Association for the Advancement of Computing in Education (AACE). Retrieved May 29, 2020 from https://www.learntechlib.org/primary/p/178351/.
References
View References & Citations Map
Creswell, J.W. (2002). Educational research: Planning, conducting, and evaluating quantitative and qualitative approaches to research. Upper Saddle River, NJ: Merrill/Pearson Education.
Curtis, D. (2000). Competition policy and the future of higher education institutions in Australia. Proceedings AARE Conference. Http://www.aare.edu.au/00pap/cur00137.htm.
Daniel, E.L. (2000). A review of time-shortened courses across disciplines. College Student Journal, 34(2), 298308.
Grady, J.R. (2013). Improving student satisfaction with large-scale, compressed timeline online courses. Quarterly Review of Distance Education, 14(4), 195.
Hativa, N., & Birenbaum, M. (2000). Who prefers what? Disciplinary differences in students' preferred approaches to teaching and learning styles. Research in Higher Education, 41(2), 209-236.
Ho, H., & Karagiannidis, V. (2007). Summer School Teaching and Learning: Some Thoughts from Undergraduate Business Students. College Quarterly, 10(2), 1-12.
Halliday, N., O'Donoghue, D., Klump, K.E., & Thompson, B. (2015). Human structure in six and one‐half weeks: One approach to providing foundational anatomical competency in an era of compressed medical school anatomy curricula. Anatomical sciences education, 8(2), 149-157.
Kreber, C. (1999). A course‐based approach to the development of teaching‐scholarship: a case study. Teaching in Higher Education, 4(3), 309-325.
Kops, W.J. (2014). Teaching compressed-format courses: teacher-based best practices. Canadian Journal of University Continuing Education, 40(1).
Kops, B. (2012). Best practices: Teaching in summer session. Summer Academe: A Journal of Higher Education, 6, 47-58.
Yukawa, J. (2006). Co-reflection in online learning: Collaborative critical thinking as narrative. International Journal of Computer-Supported Collaborative Learning, 1(2), 203-228.
Kerr, T., McAlpine, I., & Grant, M. (2014). The one-eyed king: positioning Universal Design within learning and teaching at a tertiary institution. In B. Hegarty, J. McDonald, & S.-K. Loke (Eds.), Rhetoric and Reality: Critical perspectives on educational technology. Proceedings ascilite Dunedin 2014 (pp. 698-702).
Kahol, K., Leyba, M., Deka, M., Deka, V., Mayes, S., Smith, M., Ferrara, J., & Panchanathan, S. (2008). Effect of fatigue on psychomotor and cognitive skills. The American Journal of Surgery, 195 (2), 195-204.
Kretovics, M.A., Crowe, A.R., & Hyun, E. (2005). A study of faculty perceptions of summer compressed course teaching. Innovative Higher Education, 30(1), 37-51.
Lee, N., & Horsfall, B. (2010). Accelerated Learning: A Study of Faculty and Student Experiences. Innovative Higher Education, 35(3), 191-202.
McLeod, S., Horn, H., & Haswell, R.H. (2005). Accelerated classes and the writers at the bottom: A local assessment story. College Composition and Communication, 556-580.
Serdyukov, P. (2008). Accelerated learning: What is it. Journal of Research in Innovative Teaching, 1(1), 35-59.
Sampson, K., Brogt, E., & Comer, K. (2011). Guidelines for teaching in time-shortened, intensive, or summer school settings. University of Cantebury.
Scott, G. (2004). Change matters in higher education. Keynote address, Australian Universities Quality Forum, Adelaide 2004.
Scott, P.A. (2003). Attributes of high-quality intensive courses. New Directions for Adult and Continuing Education, 97, 29–38.
Scott, P.A. (1994). A comparative study of students' learning experiences in intensive and semester-length courses and the attributes of high-quality intensive and semester course learning experiences. Paper presented at the Meeting of the North American Association of Summer Sessions, Portland.
Swenson, C.D. (1998). Graduate degree programs and distance education. In M.H. Rossman & M.E. Rossman (Eds.), Facilitating distance education: New directions for adult and continuing education (Vol. 67). San Francisco: Jossey-Bass.
Welsh, M. (2012). Intensive teaching modes: Benefits, drawbacks and directions forward. In: Profession of Engineering Education: Advancing Teaching, Research and Careers: 23rd Annual Conference of the Australasian Association for Engineering Education 2012, The (P. 1096). Engineers Australia.
These references have been extracted automatically and may have some errors. Signed in users can suggest corrections to these mistakes.
Suggest Corrections to References