You are here: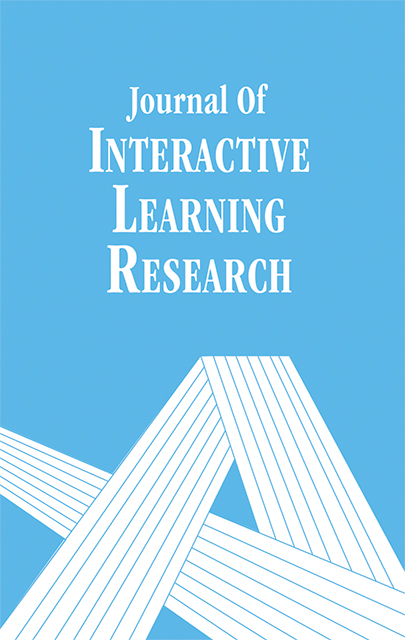 A Path to Formative Assessment Through Naturalistic Inputs
article
Journal of Interactive Learning Research Volume 28, Number 2, ISSN 1093-023X Publisher: Association for the Advancement of Computing in Education (AACE), Waynesville, NC
Abstract
This paper reports on the development of a system in which naturalistic inputs are collected by a web-based e-reader and, in combination with a measurement of readers' comprehension of that text, are analyzed by a neural network to determine the nature of the relationship between the annotations and comprehension. Results showed that neural networks can be trained to take naturalistic inputs, like textual annotations, and produce reasonably accurate predictions of a dependent variable. The potential application of this system as a method for formatively assessing the work of students in broader learning environments, such as corporate or governmental training environments, massive open online courses (MOOCs), and statewide standardized curricula are discussed.
Citation
Cohen, J. & Leroux, A. (2017). A Path to Formative Assessment Through Naturalistic Inputs. Journal of Interactive Learning Research, 28(2), 93-108. Waynesville, NC: Association for the Advancement of Computing in Education (AACE). Retrieved June 24, 2021 from https://www.learntechlib.org/primary/p/174180/.
References
View References & Citations Map
Creswell, J.W. (2009). Research design: Qualitative, quantitative, and mixed methods approaches (3rd ed.). Los angeles, Ca: Sage Publications. Duke, N.K., & Pearson, P.D. (2002). Effective practices for developing reading comprehension. In A.E. Farstrup & S. Samuels (eds.), What research has to say about reading instruction (pp. 205–242). Newark, de: International
Faber, J., Morris, J., & Lieberman, M. (2000). The effect of notetaking on ninth grade students' comprehension. Reading Psychology, 21(3), 257–270. Retrieved from http://www.tandfonline.com/doi/ Pdf/
Fletcher, J.M. (2006). Measuring reading comprehension. Scientific Studies of Reading, 10(3), 323–330.
Gershenson, C. (2003). Artificial Neural Networks for Beginners (no. Arxiv preprint cs/0308031). Graesser, A.C., Singer, M., & Trabasso, T. (1994). Constructing inferences during narrative text comprehension. Psychological Review, 101(3), 371–95.
Kaastra, I., & Boyd, M. (1996). Designing a neural network for forecasting financial and economic time series. Neurocomputing. Doi:10.1016/09252312(95)00039-9Kardash,C.A.,royer,J.M., & Greene, B.A. (1988). Effects of schemata on both encoding and retrieval of information from prose. Journal of Educational Psychology, 80(3), 324–329. Doi:10.1037//0022-0663.80.3.324
Kendeou, P., Bohn-Gettler, C., White, M.J., & Van den Broek, P. (2008). Children's inference generation across different media. Journal of Research in Reading, 31(3), 259–272.
Leslie, L., & Caldwell, J. (2009). Formal and informal measures of reading comprehension. In S. Israel& G. Duffy (eds.), Handbook of research on reading comprehension. New york, ny: routledge.
These references have been extracted automatically and may have some errors. Signed in users can suggest corrections to these mistakes.
Suggest Corrections to References