You are here: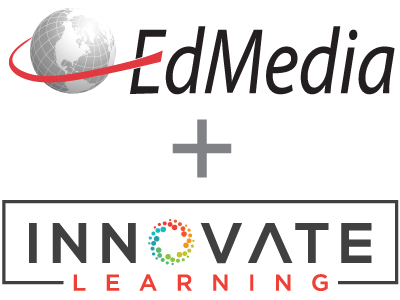 Youth, media practices, and privacy: Working with high school teachers to co-create curriculum for better awareness and practice
PROCEEDING
EdMedia + Innovate Learning, in Montreal, Quebec, Canada ISBN 978-1-939797-16-2 Publisher: Association for the Advancement of Computing in Education (AACE), Waynesville, NC
Abstract
In an effort to promote a better understanding about privacy and young peoples digital practices, and to help high school teachers integrate these discussion in their classrooms, this research program has a dual focus. Through a series of media workshops in school classrooms participants will engage in privacy themed activities and will develop media content to better understand privacy issues within digital media practices. These workshops will involve participatory media making and activities, as well as group discussions around what it means for young people to establish a digital identity and how matters of privacy, and online safety intersect. Secondly, the program will examine, through video interviews, and the creation of an online interactive documentary the current state and complexity of privacy and social media in the lives of young people.
Citation
Cucinelli, G., Kozma, M., Arabuli, N. & Christiaans, J. (2015). Youth, media practices, and privacy: Working with high school teachers to co-create curriculum for better awareness and practice. In S. Carliner, C. Fulford & N. Ostashewski (Eds.), Proceedings of EdMedia 2015--World Conference on Educational Media and Technology (pp. 1965-1970). Montreal, Quebec, Canada: Association for the Advancement of Computing in Education (AACE). Retrieved November 17, 2019 from https://www.learntechlib.org/primary/p/173231/.
References
View References & Citations Map
Agosto, D.E., & Abbas, J. (2015). "Don't be dumb-that's the rule I try to live by": A closer look at older teens' online privacy and safety attitudes. New Media& Society,
Bentley, F., Church, K., Harrison, B., Lyons, K., & Rafalow, M. (2015). Three Hours a Day: Understanding Current Teen Practices of Smartphone Application Use. Retrieved here: https://arxiv.org/ftp/arxiv/papers/1510/1510.05192.pdf
Canadian Internet Policy and Public Interest Clinic. (2013) Retrieved from https://cippic.ca/.
Denzin, N., & Lincoln, Y. (2005). The discipline and practice of qualitative research. In N. Denzin, & Y. Lincoln (Eds.), The Sage handbook of qualitative research (pp. 1–32). Thousand Oaks, CA: Sage.
Dewey, J. (1910). How We Think. Boston: D.C. Heath& Co.
Dixon, F., Cassady, J., Cross, T. & Williams, D. (2005).Effects of Technology on Critical Thinking and Essay Writing Among Gifted Adolescents. The Journal of Secondary Gifted Education, 4, 180-189.
Gee, J. (2003). What videogames have to teach us about learning and literacy. New York: Palgrave Macmillan.
Greeno, J.G., Smith, D.R., & Moore, J.L. (1993). Transfer of situated learning. In D.K.D.R.J. Sternberg (Ed.), Transfer on trial: Intelligence, cognition, and instruction (pp. 99–167). Norwood, NY: Ablex.
Heaney, T. (2000). Politics of explanation: Ethical questions in the production of knowledge. In F. Steiner, Krank, M., McLaren, P., & Bahruth, R. (Eds.), Freirean pedagogy, praxis, and possibilities: Projects for the new millennium (pp. 101–118). New York: Falmer Press.
Jenkins, H. (2010, February 3). "Killer Paragraphs" and other reflections of PBS's Digital Nation. [Weblog message] Retrieved from http://henryjenkins.org/2010/02/killer_paragraphs_and_other_re.html
Katz, R., Felix, M., & Gubernick, M. (2014). Technolgy and Adolescnets: Perspectives on the things to come. Education and Information Technologies, 19(4), 863-886.
Kincheloe, J.L. (2004). Redefining rigor and complexity in research. In J.L. Kincheloe, & K.S. Berry (Eds.), Rigor and complexity in educational research: Conceptualizing the bricolage (pp. 23–49). New York: Open Press
Reed, L., Tolman, R.M., Ward, L.M., & Safyer, P. (2016). Keeping tabs: Attachment anxiety and electronic intrusion in hugh school dating relationships. Computers in Human Behavior, 58, 259-268.
Shade, L. (2012). Whose Radical Transparency? Why Privacy Rights are Necessary for the Facebook Generation. In J. Greenberg& C.Elliott (Eds.), Communications in Question: Controversial Issues in Communication Studies, 2ND ed. (pp.295-303). Nelson Education.
Varela,F., Thompson, E., Rosch, E (1991). The embodied mind: Cognitive science and human experience. Cambridge, MA: MIT Press.
Vygotsky, L. (1978). Interaction between learning and development. Mind and Society. Cambridge, MA: Harvard University Press.-1969-EdMedia 2015-Montreal, Quebec, Canada, June 22-24, 2015
Wisniewski, P. (2016) "Dear Diary: Teens Reflect on Their Weekly Online Risk Experience" Proceedings from the 2016 ACM Conference on Human Factors in Computing Systems. San Jose, CA.
Xie, W., & Kang, C. (2015). See you, see me: Teenagers' self-disclosure and regret of posting on social network site. Computers in Human Behavior, 52, 398-407.
These references have been extracted automatically and may have some errors. Signed in users can suggest corrections to these mistakes.
Suggest Corrections to References