You are here: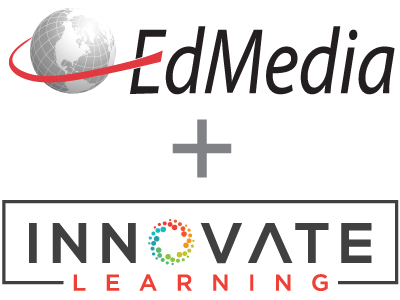 Using an environmental game to enhance students' environmental protection learning
Proceeding
Jon-Chao Hong, Ming-Yueh Hwang, National Taiwan Normal University, Taiwan ; Kai-Hsin Tai, Department of Industrial Education, National Taiwan Normal University, Taiwan
EdMedia + Innovate Learning, in Vancouver, BC, Canada ISBN 978-1-939797-24-7 Publisher: Association for the Advancement of Computing in Education (AACE), Waynesville, NC
Abstract
The purpose of this study was to investigate how the presence of environmental protection knowledge to the primary sequence of problem-solving. Using a task sequence learning paradigm, the present study designed an environmental problem-solving website to encourage the environmental knowledge development for students. Using questionnaires, this research was able to evaluate users' pro-environment attitude, hedonic value, epistemic value, and self-confidence concerning environment protection. The results indicated that pro-environmental attitude, hedonic value, epistemic value, and Self-confidence in environment protection are highly correlated. The finding implies that using game-based learning can improve students learning outcome more than traditional classroom practice.
Citation
Hong, J.C., Hwang, M.Y. & Tai, K.H. (2016). Using an environmental game to enhance students' environmental protection learning. In Proceedings of EdMedia 2016--World Conference on Educational Media and Technology (pp. 445-449). Vancouver, BC, Canada: Association for the Advancement of Computing in Education (AACE). Retrieved December 6, 2019 from https://www.learntechlib.org/primary/p/172986/.
References
View References & Citations Map
Bénabou, R.J.M., & Tirole, J. (2002). Self-confidence and personal motivation. The Quarterly Journal of Economics, 117, 871–915.
Botvinick, M., & Plaut, D. (2004). Doing without schema heirarchies: A recurrent connectionist approach to normal and impaired routine sequential action. Psychological Review, 111, 395-429.
Cremer, D.D., & Knippenberg, D.V. (2004). Leader self-sacrifice and leadership effectiveness: The moderating role of leader self-confidence. Organizational Behavior and Human Decision Processes , 95(2), 140-155.
Fischer, I., & Budescu, D.V. (2005). When do those who know more also know more about how much they know? The development of confidence and performance in categorical decision tasks. Organizational Behavior and Human Decision Processes, 98(1), 39-53.
Fornell, C., & Larcker, D.F. (1981). Structural equation models with unobservable variables and measurement error. Journal of Marketing Research, 18(1), 39-50.
Gabriel, S., Renaud, J.M., & Tippin, B. (2007). When I think of you, I feel more confident about me: The relational self and self-confidence. Journal of Experimental Social Psychology, 43(5), 772-779.
Gould, S.J., & Kramer, T. (2009). "What's it Worth to Me?" Three interpretive studies of the relative roles of task-oriented and reflexive processes in separate versus joint value construction. Journal of Economic Psychology, 30(6), 840-858.
Hair, J.F., Black, W.C., Babin, B.J., & Anderson, R.E. (2009). Multivariate data analysis (7th ed.). Upper Saddle River, NJ: Pearson Prentice Hall.
Hatzigeorgiadis, A., Zourbanos, N., Mpoumpaki, S., & Theodorakis, Y. (2009). Mechanisms underlying the self-talk–performance relationship: The effects of motivational self-talk on self-confidence and anxiety. Psychology of Sport and Exercise, 10(1), 186-192.
Heuer, H., Schmidtke, V., & Kleinsorge, T. (2001). Implicit learning of sequences of tasks. Journal of Experimental Psychology: Learning, Memory, and Cognition , 27, 967–983.
Hirschman, E.C. (1984). Experience seeking: A subjectivist perspective of consumption. Journal of Business Research, 12, 115-136.
Hoffman, D.L., & Novak, T.P (1996). Marketing in hypermedia computer-mediated environments: conceptual foundations. Journal of Marking, 60, 50-68.
Holbrook, M.B. (1996). Customer value-a framework for analysis and research. Advances in Consumer Research, 23, 138-142.
Jones, G., Hanton, S., & Connaughton, D. (2007). A framework of mental toughness in the world's best performers. The Sport Psychologist, 21,243-264.
Kaufman, S.B., DeYoung, C.G., Gray, J.R., Jiménez, L., Brown, J., & Mackintosh, N. (2010). Implicit learning as an ability. Cognition, 116, 321-340.
Köszegi, B. (2006). Ego utility, overconfidence and task choice. Journal of the European Economic Association, 4, 673–707.
Lynch, J.G., & Srull, T.K. (1982). Memory and attentional factors in consumer choice. Concepts and research methods. Journal of Consumer Research, 9, 18-37.
Meier, B., Weiermann, B., Cock, J., & Meier, B. (2012). Only correlated sequences that are actively processed contribute to implicit sequence learning. Acta Psychologica, 141, 86–95.
Nunnally, J.C. (1978). Psychometric theory (2nd ed.). New York: McGraw-Hill.
Sheth, J.N., Newman, B.I., & Gross, B.L. (1991). Consumption values and market choice. Cincinnati, OH: South Western Publishing.
Tynan, C., McKechnie, S., & Chhuon, C. (2010). Co-creating value for luxury brands. Journal of Business Research, 63(11), 1156-1163.
Vealey, R.S. (1986). Conceptualization of sport confidence and competitive orientation: Preliminary investigation and instrument development. Journal of Sport Psychology, 8, 221-246.
Videras, J., Owen, A.L., Conover, E., & Wu, S. (2012). The influence of social relationships on proenvironment behaviors. Journal of Environmental Economics and Management, 63(1), 35-50.
Waszak, F., Cardoso-Leite, P., & Hughes, G. (2012). Action effect anticipation: Neurophysiological basis and functional consequences. Neuroscience & Biobehavioral Reviews, 36(2), 943-959.
Weinberg, B.A. (2009). A model of overconfidence. Pacific Economic Review, 14, 502-515.
Wilson, R.C., Sullivan, P.J., Myers, N.D., & Feltz, D.L. (2004). Sources of sport confidence of master athletes. Journal of Sport and Exercise Psychology, 26, 369-384.
Yoo, W.S., Lee, Y., & Park, J.K. (2010). The role of interactivity in e-tailing: Creating value and increasing satisfaction. Journal of Retailing and Consumer Services, 17(2), 89-96.
These references have been extracted automatically and may have some errors. Signed in users can suggest corrections to these mistakes.
Suggest Corrections to References