You are here: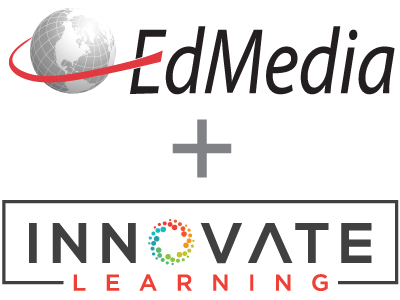 Enabling Pervasive Change: A Higher Education Case Study
PROCEEDINGS
EdMedia + Innovate Learning, in Montreal, Quebec, Canada ISBN 978-1-939797-16-2 Publisher: Association for the Advancement of Computing in Education (AACE), Waynesville, NC
Abstract
Pervasive adoption of eLearning technology within higher education institutions remains a significant challenge. While the benefits of technology enhanced learning (TEL) have been identified, and enabling technology is increasingly plentiful, many organizations neglect change management in favor of individual innovation, risking significant productivity losses across the enterprise, and potentially reducing the quality of education. This investigation is the beginning of a study to leverage the experiences of Faculty across a range of disciplines to identify the communication and change approaches that are most effective for appropriate adoption of TEL. The intent is to build a grounded theory for effective technology adoption change support using Kotter's (1996) eight change management steps as a framework to catalogue the approaches.
Citation
Collyer, S. & Campbell, C. (2015). Enabling Pervasive Change: A Higher Education Case Study. In S. Carliner, C. Fulford & N. Ostashewski (Eds.), Proceedings of EdMedia 2015--World Conference on Educational Media and Technology (pp. 249-255). Montreal, Quebec, Canada: Association for the Advancement of Computing in Education (AACE). Retrieved October 26, 2021 from https://www.learntechlib.org/primary/p/151291/.
Keywords
References
View References & Citations Map
American Psychological Association. (2010). Publication Manual of the American Psychological Association. Washington: American Psychological Association.
Boyd, J. (1996). The Essence of Winning or Losing (Unpublished briefing). Retrieved December 2014, from http://dnipogo.org/john-r-boyd/
Comin, D., & Mestieri. M. (2010). The intensive margin of technology adoption. In HBS. Working Paper, 11-026.
Comin, D., Easterly, W., & Gong, E. (2008). Was the wealth of Nations determined in 1000 BC? American Economic Journal: Macroeconomics, 2(3) 65-97.
Creswell, J.W. (2003). Research design qualitative, quantitative, and mixed method approaches. Thousand Oaks, Sage Publications.
Denzin, N.K., & Lincoln, Y.S. (1994). Handbook of Qualitative Research. Thousand Oaks, California: Sage
Ertmer, P.A. (2005). Teacher pedagogical beliefs: The final frontier in our quest for technology integration. Educational Technology, Research and Development 53(4). 25-39.
Graetz, F., Rimmer, M., Lawrence, A., & Smith, A. (2006). Managing Organisational Change. Milton, QLD, Wiley& Sons.
JISC. (2008). Exploring tangible benefits of e-learning: Does investment yield interest? Newcastle, UK: Northumbria University. Retrieved from http://sitecore.jisc.ac.uk/media/documents/publications/bptangiblebenefitsv1.pdf
Hodgson, P.V. And White, R.P. (2003). Leadership, Learning, Ambiguity, and Uncertainty and Their Significance to Dynamic Organizations Leading and Managing People in the Dynamic Organization. R.S. Peterson and E.A. Mannix. Mahwah, New Jersey, Lawrence Erlbaum Associates.
Kotter, J. (1996). Leading change. Boston: Harvard Business School Press.
Laurillard, D. (2012). Teaching as a design science. New York: Routledge.
Morgan, D.L. (1988). Focus groups as qualitative research. Newbury Park, SAGE.
Patton, M.Q. (2005). Qualitative Research and Evaluation Methods (3rd. Ed.) (3rd ed.). Thousand Oaks, CA: Sage Publications, Inc.
Quinn, D., Amer, Y., Lonie, A., Blackmore, K., Thompson, L., & Pettigrove, M. (2012). Leading change: Applying change management approaches to engage students in blended learning. Australasian Journal of Educational Technology, 28(1), 16-29.
Rogers, E.M. (1962). Diffusion of Innovations, Glencoe: Free Press.
Roxå, T., Olsson, T. & Mårtensson, K. (2008). Appropriate use of theory in the scholarship of teaching and learning as a strategy for institutional development. Arts and Humanities in Higher Education 7(3), 276-294.
Singleton, R., & Straights, B. (2005). Approaches to Social Research (4th ed.). New York: Oxford University Press.
Taylor, S. And Bogdan, R. (1998). Introduction to qualitative research methods: A guidebook and resource. New York, Wiley. The University of Queensland. (2014a). Dr Andrew Allsebrook: Using TurnItIn for online marking with large classes. Retrieved September, 2014, from https://www.youtube.com/watch?v=mId2g0jYCCI The University of Queensland. (2014b). Teaching and learning support survey December 2013. Retrieved September, 2014, from http://www.elearning.uq.edu.au/content/teaching-and-learning-support-survey-december2013
Yin, R.K. (2003). Case study research: Design and methods. London, Sage.
Young, I. (2014). Imagining an Australia built on the brilliance of our people, National Press Club. Retrieved from: https://go8.edu.au/sites/default/files/docs/article/national_press_club_speech_-_ian_young_pdf_version.pdf
These references have been extracted automatically and may have some errors. Signed in users can suggest corrections to these mistakes.
Suggest Corrections to References