You are here: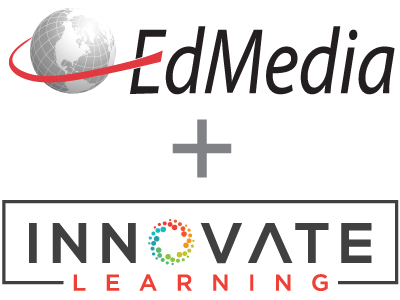 Evaluation of the Learning Designs of Cloud-based Content using the TPACK Framework
PROCEEDINGS
Chris Campbell, The University of Queensland, Australia ; Aisha Al Harthi, Sultan Qaboos University, Oman ; Arafeh Karimi, FrogAsia, Australia
EdMedia + Innovate Learning, in Montreal, Quebec, Canada ISBN 978-1-939797-16-2 Publisher: Association for the Advancement of Computing in Education (AACE), Waynesville, NC
Abstract
Abstract: The paradigm shift in the adoption of cloud-based technology in educational settings in the United States and globally is undeniable. For the first time, an entire nation is connected through a single, cloud-based learning platform under the Malaysian 1BestariNet project. The Malaysian Ministry of Education has connected over 10,000 public schools, 5 million students, 500,000 teachers and 4.5 million parents via high speed 4G Internet connectivity and the cloud based Virtual Learning Environment called FrogVLE. This study focuses on teachers' cloud-based resource development and the developed of a rubric created to use the Technological Pedagogical and Content Knowledge (TPACK) framework to investigate teachers learning designs that are made available on the cloud for their students to access. This rubric has been evaluated for its validity and reliability which is reported in this paper.
Citation
Campbell, C., Al Harthi, A. & Karimi, A. (2015). Evaluation of the Learning Designs of Cloud-based Content using the TPACK Framework. In S. Carliner, C. Fulford & N. Ostashewski (Eds.), Proceedings of EdMedia 2015--World Conference on Educational Media and Technology (pp. 60-67). Montreal, Quebec, Canada: Association for the Advancement of Computing in Education (AACE). Retrieved November 17, 2019 from https://www.learntechlib.org/primary/p/151271/.
Keywords
References
View References & Citations Map
Bennett, S., Agostinho, S., Lockyer, L., Kosta, L., Jones, J., Koper, R., & Harper, B. (2007).Learning designs: Bridging the gap between theory and practice. Paper presented at the ICT: Providing choices for learners and learning. Proceedings ascilite Singapore 2007, Singapore.
Berggren, A., Burgos, D., Fontana, J.M., Hinkelman, D., Hung, V., Hursh, A., & Tielemans, G. (2005). Practical and pedagogical issues for teacher adoption of IMS Learning Design standards in Moodle LMS. Journal of Interactive Media in Education, 2, 1-24.
Bower, M. (2012). A framework for developing pre-service teachers' Web 2.0 Learning Design capabilities. In D. Polly, C. Mims& K.A. Persichitte (Eds.), Developing Technology-Rich Teacher Education Programs: Key Issues. (pp. 58-76). USA: IGI Global.
Bower, M., Hedberg, J.G. & Kuswara, A. (2010). A framework for Web 2.0 learning design. Educational Media International, 47(3), 177-198.
Conole, G. (2010). Learning design-Making practice explicit. Paper presented at the ConnectEd 2010: 2nd International conference on Design Education, Sydney, Australia. Http://cloudworks.ac.uk/cloud/view/4001 Conole, G., Dyke, M., Oliver, M., & Seale, J. (2004). Mapping pedagogy and tools for effective learning design. Computers& Education, 43(2004), 17-33. Doi:10.1016/J.compedu.2003.12.018
Dalziel, J. (2008). Learning Design: Sharing pedagogical know-how. In T. Iiyoshi & M.S.V. Kumar (Eds.), Opening up education: The collective advancement of education through open technology, open content, and open knowledge. (pp. 375-387). Cambridge, Mass: MIT Press.
Erickson, J.S., Spence, S., Rhodes, M., Banks, D., Rutherford, J., Simpson, E., Belrose, G., & Perry, R. (2009). Content-centered collaboration spaces in the cloud. IEEE Internet Computing 13(5), 34-42.
Goodyear, P. (2005). Educational design and networked learning: Patterns, pattern languages and design practice. Australasian Journal of Educational Technology, 21(1), 82-101
Graham, C.R., Burgoyne, N., Cantrell, P., Smith, L., St Clair, L., & Harris, R. (2009). TPACK development in science teaching: Measuring the TPACK confidence of inservice science teachers. TechTrends: For Leaders in Education& Training, 53(5), 70-79.
IMS Global Learning Consortium. (2003). IMS Learning Design Best Practice and Implementation Guide. Retrieved 20th February, 2012, from http://www.imsglobal.org/learningdesign/ldv1p0/imsld_bestv1p0.html
Johnson, L., Adams Becker, S., Estrada, V., and Freeman, A. (2014). NMC Horizon Report: 2014 K-12 Edition. Austin, Texas: The New Media Consortium.
Koehler, M.J. (2011). TPACK– Technological Pedagogical and Content Knowledge. Retrieved 31st August, 2011, from http://www.tpck.org/ Koehler, M.J., & Mishra, P. (2005). What happens when teachers design educational technology? The development of technological pedagogical content knowledge. Journal of Educational Computing Research, 32(2), 131-152.
Koehler, M.J., & Mishra, P. (2008).Introducing TPCK. In AACTE Committee on Innovation and Technology (Ed.), Handbook of Technological Pedagogical Content Knowledge (TPCK) for Educators (pp. 3-29). New York:
Landis, J.R., Koch, G.G. (1977). The measurement of observer agreement for categorical data. Biometrics, 33, 159174.
McAndrew, P., Goodyear, P. & Dalziel, J. (2006). Patterns, designs and activities: Unifying descriptions of learning structures. International Journal of Learning Technology, 2, 216-242.
Mishra, P., & Koehler, M.J. (2006). Technological pedagogical content knowledge: A framework for teacher knowledge. Teachers College Record, 108(6), 1017-1054.
Oliver, R. (1999). Exploring strategies for on-line teaching and learning. Distance Education, 20(2), 240-254.
Schmuck, T.H., Haber, P., Mayr, M. & Lampoltshammer, T.J. (2014).Management collaboration in education. Proceedings of 8th International Technology, Education and Development Conference (INTED2014), 10-12 March, 2014, Valencia, Spain; pp. 1588-1595.
Shulman, L.S. (1986). Those who understand: Knowledge growth in teaching. Educational Researcher, 15(2), 4-14.
Shulman, L.S. (1987). Knowledge and teaching: Foundations of the New Reform. Harvard Educational Review, 57(1), 1-22.
Stemler, S., & Tsai, J. (2008). Best Practices in Interrater Reliability Three Common Approaches. In J. Osborne (Ed.), Best practices in quantitative methods. (pp. 29-50). Thousand Oaks, CA: SAGE Publications, Inc.
Wang, W.Y.C., Rashid, A., & Chuang, H. (2011). Toward the trend of cloud computing. Journal of Electronic Commerce Research, 12(4), 238-242.
These references have been extracted automatically and may have some errors. Signed in users can suggest corrections to these mistakes.
Suggest Corrections to References