You are here: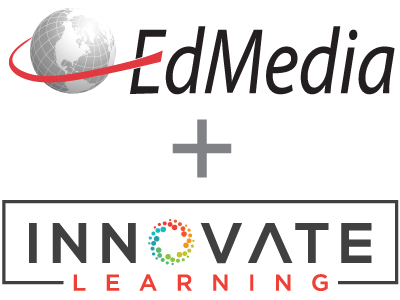 Teachers' professional development in online social networking sites
PROCEEDINGS
Stefania Manca, Institute for Educational Technology, National Research Council of Italy, Italy ; Maria Ranieri, Department of Education and Psychology, University of Florence, Italy
EdMedia + Innovate Learning, in Tampere, Finland ISBN 978-1-939797-08-7 Publisher: Association for the Advancement of Computing in Education (AACE), Waynesville, NC
Abstract
Social media and social networking sites are progressively gaining attention also in relation to professional development and life-long learning for school and academic teachers and staff. In particular, social media and social networking sites are emerging as places in which to cultivate different forms of social capital, bridging and bonding, that facilitate coordination and cooperation for mutual benefit, as well as exchange of resources, personal and professional relationships and implications for psychological well-being. The paper presents some conceptual reflections about the value of these tools for school and academic teachers' professional development. Moreover, two examples related to some Facebook groups for teachers and to the adoption of social networking sites for personal and professional use by Italian university scholars will be presented. The paper concludes with some considerations about the current limited adoption among extensive audiences and envisages future res
Citation
Manca, S. & Ranieri, M. (2014). Teachers' professional development in online social networking sites. In J. Viteli & M. Leikomaa (Eds.), Proceedings of EdMedia 2014--World Conference on Educational Media and Technology (pp. 2229-2234). Tampere, Finland: Association for the Advancement of Computing in Education (AACE). Retrieved December 4, 2021 from https://www.learntechlib.org/primary/p/147787/.
References
View References & Citations Map
Allen, I.E., & Seaman, J. (2014). Grade Change Tracking. Online Education in the United States. Babson Survey Research Group and Quahog Research Group, LLC.
Bodell, S., & Hook, A. (2011). Using Facebook for professional networking: a modern-day essential. British Journal of Occupational Therapy, 74 (12), 588-590.
Brown, S.A. (2012). Seeing Web 2.0 in context: A study of academic perceptions. Internet and Higher Education, 15 (1), 50-57.
Brown, J.S., & Adler, R.P. (2008). Minds on fire: Open education, the long tail, and learning 2.0. Educause Review, 43 (1), 16-32.
Brown, J.S., & Duguid, P. (2000). The Social Life of Information. Boston, MA: Harvard Business School Press.
Collis, B., & Moonen, J. (2008). Web 2.0 tools and processes in higher education: quality perspectives. Educational Media International, 45 (2), 93-106.
Conole, G. (2013). Designing for Learning in an Open World (Explorations in the Learning Sciences, Instructional Systems and Performance Technologies). Berlin: Springer.
Crook, C. (2008). Web 2.0 technologies for learning: The current landscape-opportunities, challenges, and tensions. BECTA Report.
Dron, J., & Anderson, T. (2009). Lost in social space: Information retrieval issues in Web 1.5. Journal of Digital Information, 10 (2).
Ellison, N.B., Steinfield, C. & Lampe, C. (2011). Connection strategies: social capital implications of Facebook-enabled communication practices. New Media& Society, 13, 6, 873–892.
Esposito, A. (2011). Social Media e didattica universitaria: tensioni e casi studio nel panorama internazionale. In Ligorio, M.B., Mazzoni, E., Simone, A., & Casini Schaerf, M. (a cura di), Didattica universitaria online: teorie, esperienze, strumenti. Napoli: ScriptaWeb.
Greenhow, C., & Gleason, B. (2014). Social scholarship: Reconsidering scholarly practices in the age of social media. British Journal of Educational Technology, 45 (3), 392-402.
Jaschik, S., & Lederman, D. (2013). The 2013 Inside Higher Ed Survey of Faculty Attitudes on Technology. Inside Higher Ed and Gallup.
Lave, J., & Wenger, E. (1991). Situated Learning: Legitimate Peripheral Participation. Cambridge: Cambridge University Press. Manca, S., & Ranieri, M. (submitted). Social Media go to university? A survey on Italian scholars' teaching practices. Journal of Educational, Cultural and Psychological Studies.
Moran, M., Seaman, J., & Tinti-Kane, H. (2012). Blogs, Wikis, Podcasts and Facebook: How Today's Higher Education Faculty Use Social Media. Pearson Learning Solutions and Babson Survey Research Group.
Munoz, C., & Towner, T. (2009), Opening Facebook: How to use Facebook in the college classroom. In I. Gibson et al. (Eds.), Proceedings of Society for Information Technology& Teacher Education International Conference 2009, Chesapeake, VA, Association for the Advancement of Computing in Education, pp. 26232627.
Nentwick, M., & König, R. (2014). Academia Goes Facebook? The Potential of Social Network Sites in the Scholarly Realm. In S. Bartling & S. Friesike (Eds.), Opening Science: The Evolving Guide on How the Internet is Changing Research, Collaboration and Scholarly Publishing. Berlin: Springer, pp. 107-124.
Siemens, G. (2005). Connectivism: a learning theory for the digital age. International Journal of Instructional Technology and Distance Learning, 2 (10), 3-10.
Siemens, G., & Weller, M. (2011). Higher education and the promises and perils of social network. Revista de Universidad y Sociedad del Conocimiento, 8 (1), 164-170.
Steinbrecher, T., & Hart, J. (2012). Examining Teachers' Personal and Professional Use of Facebook: Recommendations for teacher education programming. Journal of Technology and Teacher Education, 20 (1), 71-88.
Veletsianos, G., & Kimmons, R. (2012). Assumptions and challenges of open scholarship. The International Review of Research in Open and Distance Learning, 13 (4), 166-189.
Weller, M. (2011). The Digital Scholar. How technology is transforming scholarly practice. London/New Dely/New York/Sydney: Bloomsbury.
These references have been extracted automatically and may have some errors. Signed in users can suggest corrections to these mistakes.
Suggest Corrections to References