You are here: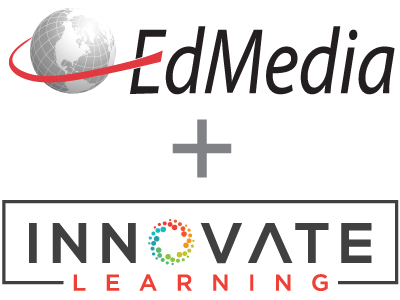 Development and Pilot Implementation of Online Teaching Style Survey (OTSS)
PROCEEDINGS
Okan ARSLAN, Middle East Technical University, Turkey ; Yasemin GULBAHAR, Ankara University, Turkey ; Christian RAPP, Zurich University of Applied Sciences, Switzerland ; Kaan Zülfikar Deniz, Ankara University, Turkey
EdMedia + Innovate Learning, in Tampere, Finland ISBN 978-1-939797-08-7 Publisher: Association for the Advancement of Computing in Education (AACE), Waynesville, NC
Abstract
The aim of this study is to create an online teaching style inventory by investigating other teaching styles in the literature within the scope of EU FP7 Era.Net RUS (Russia) project called Somecat (Social Media as a Catalyser for Cross National Learning). To do so, different perspectives on teaching styles were analysed. According to information collected, the "Online Teaching Style Survey" (OTSS) was prepared. The study was conducted with 39 participants and to construct validity, Exploratory Factor Analysis (EFA) was applied, and for reliability, Cronbach Alpha was used to maintain internal consistency. According to the analysis, factors were named for the classification of online teaching styles. The findings showed that online instructors are constructivist in general and behave in four different perspectives as; designer, assessor, innovator and facilitator, when they are teaching online.
Citation
ARSLAN, O., GULBAHAR, Y., RAPP, C. & Deniz, K.Z. (2014). Development and Pilot Implementation of Online Teaching Style Survey (OTSS). In J. Viteli & M. Leikomaa (Eds.), Proceedings of EdMedia 2014--World Conference on Educational Media and Technology (pp. 1530-1535). Tampere, Finland: Association for the Advancement of Computing in Education (AACE). Retrieved December 1, 2021 from https://www.learntechlib.org/primary/p/147682/.
References
View References & Citations Map
Butler, K. (1987). "Learning And Teaching Style: In Theory& Practice". Ph.D. Dissertation. Connecticut University, Colombia.
Dunn, R. & Dunn, K. (1979). Learning Styles and Teaching Styles: Should They Can They Be Matched? Educational Leadership, 36 (4), 238-244.
Fischer, B.B. & Fischer, L. (1979). Styles in Teaching and Learning. Educational Leadership 36 (January), 245-254.
Grasha, A.F. (1996). Teaching with style: A practical guide to enhancing learning by understanding teaching and learning styles. Pittsburgh, PA: Alliance Publishers, (800) 718-4287.
Quirk, M.E. (1994). How To Learn and Teach in Medical School: A Learner-Centered Approach. New York: Charles C. Thomas Publishers. America.
Rodríguez, A.L. & Fahara, M.F. (2010). Online Teaching Styles: A Study In Distance Education. International Journal of University Teaching And Faculty Development, Estados Unidos de América. Julio. ISSN:1949-4947.
Şencan, H. (2005). Sosyal ve davranışsal ölçümlerde güvenilirlik ve geçerlilik. 1.Baskı, 107-113, 166-169, 381390, Ankara: Seçkin Yayınevi.
Van Duzer, J. (2002). Instructional Design Tips for Online Instruction. Humboldt State University& CSU, Chico. Accessed 06/29/2013 http://www.csuchico.edu/roi/chicofaculty/eoiprogram/resources.shtml
These references have been extracted automatically and may have some errors. Signed in users can suggest corrections to these mistakes.
Suggest Corrections to References