You are here: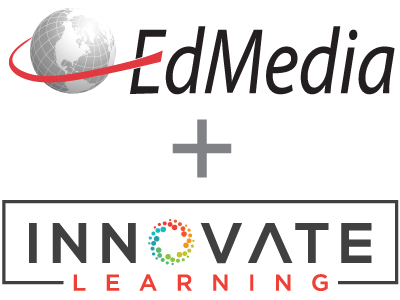 Practical Strategies in Improving Teacher Immediacy of Online Instruction
PROCEEDINGS
Hee-Young Kim, University of Houston, United States
EdMedia + Innovate Learning, in Lugano, Switzerland ISBN 978-1-880094-53-2 Publisher: Association for the Advancement of Computing in Education (AACE), Waynesville, NC
Abstract
The focus of this paper is to explore why we have to turn our attention to human elements of teaching, conceptualizing ?eacher immediacy,?and to gather empirical information from which online teachers benefit when thinking of online practice reform. Simply recognizing the importance of human touch and teacher immediacy in online will show the path that online teaching should follow. This paper sets out the definition of teacher immediacy, a term which is proved to be significant in student learning, motivation, and satisfaction in traditional classrooms, and then details practical guidelines of teacher immediacy which online teachers can consider toward the end of more effective teaching.
Citation
Kim, H.Y. (2004). Practical Strategies in Improving Teacher Immediacy of Online Instruction. In L. Cantoni & C. McLoughlin (Eds.), Proceedings of ED-MEDIA 2004--World Conference on Educational Multimedia, Hypermedia & Telecommunications (pp. 3921-3926). Lugano, Switzerland: Association for the Advancement of Computing in Education (AACE). Retrieved April 10, 2021 from https://www.learntechlib.org/primary/p/12087/.
Keywords
References
View References & Citations Map
Arbaugh, J.B. (2000). Virtual classroom characteristics and student satisfaction with Internet-based MBA courses. Journal of Management Education , 24 , 32 -54.
Andersen, J. F. (1979). Teacher immediacy as a predictor of teaching effectiveness. Communication yearbook 3 , (pp. 543- 559). New Brunswick, NJ: Transaction Books.
Boser, U. (2004). Working on What Works Best. US News. Retrieved April 14 2004 at http://www.usnews.com/usnews/edu/elearning/articles/03good.htm
Cutler, R. (1995). Distributed presence and community in Cyberspace. Interpersonal Computing and Technology: An electronic Journal for the 21st Century, 3 (2), 12- 32.
Elbaz, F. (1983). Teacher thinking: A study of practical knowledge. London:Croom Helm.
Falman, S. (1981). The Official Smiley FAQ [On -line]. Available: http://www.newbie.net/JumpStations/SmileyFAQ/index.html
Garrison, R., Anderson, T. , & Archer,W.(2000). Critical inquiry in text-based environment: Computer conferencing in higher education. Unpublished manuscript.
Gorham, J. (1988). The relationship between verbal teacher immediacy behaviors and learning: Monitoring process and product, Communication Education , 39, 354-368.
Gunawardena, C., & Zittle, F.(1997). Social presence as a predictor of satisfaction within a computer mediated conferencing environment. American Journal of Distance Education , 11(3), 8 -26.
Guerrero, L. K., & Miller, T. A. (1998). Associations between nonverbal behaviors and initial impressions of instructor competence and course content in videotaped distance education courses. Communication Education, 47, 30- 42.
Hackman, M. Z., & Walker, K. B. (1990). Instructional communication in the televised classroom: the effects of system design and teacher immediacy on students learning and satisfaction. Communication Education, 39 (3), 196 -209.
Kuehn, T. (1993). Communication innovation on a BBC: A content analysis. Interpersonal Computing and Technology: An Electronic Journal for the 21st Century, 1(2) [On - line]. Available: http://jan.ucc.nau.edu/~ipct/1993/n2/kuehn.txt
Maeroff, G. I. (2003). A classroom of one. New York, NY: Palgrave Macmillan.
Markel, S. L.(2001). Technology and Education Online Discussion Forums: It's in the Response. Online Journal of Distance Learning Administration, Volume IV, Number II, Summer 2001.
Mehrabian, A. (1967). Attitude inferred from nonimmediacy of verbal commu cniation. Journal of Verbal Leanring and Verbal Behavior, 6, 294- 296.
Obler, S. S., Gabriner, R., & Slark, J. (2000). Findings from the California Community College Flashlight Project, 1998- 99. Paper presented at the Annual Meeting of the Research and Planning Group for California Community Colleges (38th, Pacific Grove, CA, April 26-28, 2000). ED458916.
Powley, R. (2004). Online teaching best practices as reported in the literature. Unpublished manuscript. Faculty Development Seminar in Online Instruction. School of Education, Capella University.
Richmond, V., Gorham, J., & McCroskey, J. (1987). The relationship between selected immediacy behaviors and cognitive learning. In McLaughlin, M. (Ed.), Communication Yearbook 10 (pp. 574- 590). Beverly Hills: Sage.
Salmon (2002).E -tivities: The key to active online learning. London, United Kindom: Kogan Page Limited
Shamp, S. (1991). Mechanomorphism in perception of computer communication partners. Computers in Human Behavior, 7 (3), 147 - 61.
Short, J., Williams, E., & Christie, B. (1976). The social psychology of telecommunications. London: John Wiley & Sons .
Stryker, C. (2004) Teaching successful Telecourses. Retrieved from http://www.montana.edu/wwwxs/netscape/teaching.html On February 20th 2004.
Rifkind, L. J. (1992). Immediacy as predictor of teacher effectiveness in the instructional television classroom. Journal of Interactive Television , 1(1), 31 - 38.
Temmelin, M. (1998). From telepresence to social presence: The role of presence in a network-based learning environment. In Tella, Seppo. (ed). Aspects of media education; Strategies imperatives in the information age . Media Education Publication 8. Helsinki Univ., Fin land. Dept. Of Teacher Education. Pp219- 232.
Yaman, E. (2002). The dangers of email for teachers, The Australian (Australia's national daily newspaper) 11nov02. [Online] http://www.theaustralian.news.com.au/printpage/0,5942,5462614,00.html
These references have been extracted automatically and may have some errors. Signed in users can suggest corrections to these mistakes.
Suggest Corrections to References