You are here:
Helping or Hindering? Technology's Impact on Secondary Students' Self-Regulated Learning
PROCEEDINGS
Prue Salter, University of Technology Sydney, Australia, Australia
AACE Award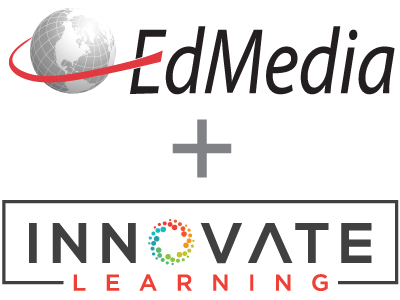 EdMedia + Innovate Learning, in Victoria, Canada ISBN 978-1-939797-03-2 Publisher: Association for the Advancement of Computing in Education (AACE), Waynesville, NC
Abstract
This paper reports on a technology-related theme emerging from a doctoral study examining a whole-school approach to self-regulated learning. An in-depth case study of an Australian secondary school was used to explore approaches taken to developing self-regulated learners and the perceptions of the school community with respect to these approaches. As part of this study, students' and parents' perceptions of the impact of technology on self-regulated learning were examined. Findings indicated that while students were generally positive about the role of technology as a support to self-regulation, particularly for use as a research tool, many students reported that technology was often a distraction from their studies. These perceptions were also reflected in responses from parents. Educators need to address the concerns of students and parents providing support and strategies for maximizing technology as a learning tool as opposed to a negative influence on students' self-regulated learning.
Citation
Salter, P. (2013). Helping or Hindering? Technology's Impact on Secondary Students' Self-Regulated Learning. In J. Herrington, A. Couros & V. Irvine (Eds.), Proceedings of EdMedia 2013--World Conference on Educational Media and Technology (pp. 2271-2280). Victoria, Canada: Association for the Advancement of Computing in Education (AACE). Retrieved April 25, 2019 from https://www.learntechlib.org/primary/p/112288/.
View References & Citations Map
References
Anderson, S., & Balsamo. A. (2007). A Pedagogy for Original Synners. In T. McPherson, (Ed.), Digital Youth, Innovation, and the Unexpected, The John D. And Catherine T. MacArthur Foundation Series on Digital Media and Learning (pp.241-259). Cambridge, MA: MIT Press.
Bandura, A. (1986). Social foundations of thought and action: A social cognitive theory. Englewood Cliffs, N.J.: Prentice-Hall.
Bennett, S., Maton, K., & Kervin, L. (2008). The 'digital natives' debate: A critical review of the evidence. British Journal of Educational Technology, 39(5), 775-786.
Charsky, D., Kish, M., Briskin, J., Hathaway, S., Walsh, K., & Barajas, N. (2009). Millennials Need Training Too: Using Communication Technology to Facilitate Teamwork. TechTrends: Linking Research& Practice to Improve Learning, 53(6), 42-48.
Commonwealth of Australia (2010). Department of Education, Employment and Workplace Relations. Retrieved July 16, 2010, from http://www.deewr.gov.au/Schooling/Pages/overview.aspx
Ebner, M., Nagler, W. & Schön, M. (2012). Have They Changed? Five Years of Survey on Academic NetGeneration. In T. Amiel& B. Wilson (Eds.), Proceedings of World Conference on Educational Multimedia, Hypermedia and Telecommunications 2012 (pp. 343-353). Chesapeake, VA: AACE. Retrieved 15 October 2012
Merriam, S.B. (2009). Qualitative Research: A Guide to Design and Implementation. San Francisco: Jossey-Bass Publishers.
Palfrey, J. & Gasser, U. (2009). Mastering multitasking. Educational Leadership, 66(6), 14-19.
Patton, M.Q. (2002). Qualitative research& Evaluation methods (3rd ed.). Thousand Oaks, CA: Sage Publications.
Salter, P. (2012). Developing Self-Regulated Learners in Secondary Schools. Proceedings of Joint International
Sharples, M., Taylor, J., & Vavoula, G. (2007). A Theory of Learning for the Mobile Age. In R. Andrews and C. Haythornthwaite (Eds.), The Sage Handbook of Elearning Research (pp. 221-247). London: Sage.
Stake, R.E. (2005), Qualitative Case Studies. In Denzin, N.K. & Lincoln, Y.S., Handbook of Qualitative Research, (3rd ed). Thousand Oaks : Sage Publications.
Weinstein, C.E. (1996) Self-Regulation: A commentary on directions for future. Learning and Individual Differences, 8(3), 269--274.
Zimmerman, B.J. (2002) Becoming a self-regulated learner: An overview. Theory into Practice, 41(2), 64-72.
Zimmerman, B.J., & Martinez-Pons, M. (1986). Development of a Structured Interview for Assessing Students Use of Self-regulated Learning Strategies. American Educational Research Journal, 23, 614-628.
Zimmerman, B.J., & Martinez-Pons, M. (1988). Construct Validation of a strategy model of student self-regulated learner. Journal of Educational Psychology, 80(3), 284-290.
These references have been extracted automatically and may have some errors. If you see a mistake in the references above, please contact info@learntechlib.org.