You are here: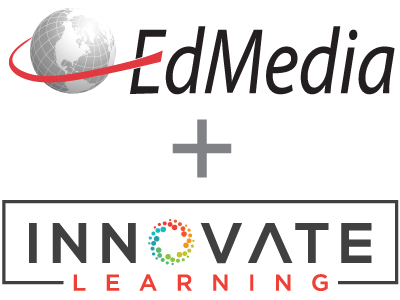 Crossing borders: A comparison of the impact various teaching strategies and tools in an online and face-to-face psychology course.
PROCEEDINGS
EdMedia + Innovate Learning, in Victoria, Canada ISBN 978-1-939797-03-2 Publisher: Association for the Advancement of Computing in Education (AACE), Waynesville, NC
Abstract
Distance is gradually disappearing, as technological innovations provide universities with new opportunities and ways of teaching and learning that enable teachers to bring students together, empower and engage students. New technologies allow for improved online learning methods, which are often seen as providing opportunities for high quality instruction, with much flexibility, and more cost effective than previous online learning methods. This study compares learning outcomes in two modes of learning, face-to-face and online. We examined the impact of various teaching strategies and tools on (i) student learning outcomes (ii) student engagement and (iii) students' satisfaction of their learning experience. A total of 60 participants enrolled in an introductory psychology course at an urban university participated in this study. Results showed that some outcomes transferred well online while others did not, and that some course components and student interactions were hindered online.
Citation
Berry, K. & Paulo Kushnir, L. (2013). Crossing borders: A comparison of the impact various teaching strategies and tools in an online and face-to-face psychology course. In J. Herrington, A. Couros & V. Irvine (Eds.), Proceedings of EdMedia 2013--World Conference on Educational Media and Technology (pp. 1724-1731). Victoria, Canada: Association for the Advancement of Computing in Education (AACE). Retrieved August 19, 2022 from https://www.learntechlib.org/primary/p/112199/.
References
View References & Citations Map
Beeckman, D., Schoonhoven, L., Boucqué, H., Van Maele, G., & Defloor, T. (2008). Pressure ulcers: E-learning to improve classification by nurses and nursing students. Journal of Clinical Nursing, 17(13), 1697-1707.
Beyea, J.A., Wong, E., Bromwich, M., Weston, W.W., & Fung, K. (2008). Evaluation of a particle repositioning maneuver web-based teaching module. The Laryngoscope, 118(1), 175-180.
Brunsell, E., & Horejsi, M. (2013). A flipped classroom in action. The Science Teacher, 80, 8.
Carter, L.K., & Emerson, T.L.N. (2012). In-class vs. Online experiments: Is there a difference? The Journal of Economic Education, 43(1), 4-18.
Clark-Ibáñez, M., & Scott, L. (2008). Learning to teach online. Teaching Sociology, 36(1, Lessons Learned at the 2007 ASA Annual Meetings: Insights from the Teaching-Related Workshops), 34-41.
Day, T.M., Raven, M.R., & Newman, M.E. (1998). The effects of worldwide web instruction and traditional instruction and learning styles on achievement and changes in student attitudes in a technical writing in agricommunication course. Journal of Agricultural Education, 39(4), 65-75.
Daymont, T., & Blau, G. (2008). Student performance in online and traditional sections of an undergraduate management course. Journal of Behavioral and Applied Management, 9(3), 275-294.
Driscoll, A., Jicha, K., Hunt, A.N., Tichavsky, L., & Thompson, G. (2012). Can online courses deliver in-class results?: A comparison of student performance and satisfaction in an online versus a face-to-face introductory sociology course. Teaching Sociology, 40(4), 312-331.
Englert, C.S., Zhao, Y., Dunsmore, K., Collings, N.Y., & Wolbers, K. (2007). Scaffolding the writing of students with disabilities through procedural facilitation: Using an internet-based technology to improve performance. Learning Disability Quarterly, 30(1), 9-29.
Friedman, H.H., & Friedman, L.W. (2011). Crises in education: Online learning as a solution. Creative Education, 2, 156+.
Gould, T. (2003, June). Hybrid classes: Maximizing institutional resources and student learning. In Proceedings of the 2003 ASCUE Conference (pp. 54-59).
Gupta, R.K., & Lei, S.A. (2010). College distance education courses: Evaluating benefits and costs from institutional, faculty and students' perspectives. Education, 130, 616+.
Heilesen, S.B. (2010). What is the academic efficacy of podcasting? Computers& Education, 55(3), 1063-1068.
Homberg-Wright, K, & Wright, D.J. (2012). MBA and undergraduate business student perceptions of online courses: Experienced online students versus students who have not taken an online course. Global Education Journal, 2012(1), 169186
Karppinen, P. (2005). Meaningful learning with digital and online videos: Theoretical perspectives. AACE Journal, 13(3), 233250.
Kear, K.L., & Heap, N.W. (2007). ' Sorting the wheat from the chaff' : Investigating overload in educational discussion systems. Journal of Computer Assisted Learning, 23(3), 235-247.
Kennedy, G.E., & Cutts, Q. (2005). The association between students' use of an electronic voting system and their learning
Logan, E., Augustyniak, R., & Alison Rees. (2002). Distance education as different education: A student-centered investigation of distance learning experience. Journal of Education for Library and Information Science, 43(1, Distance Education), 32-42.
McFarland, D., & Hamilton, D. (2005). Factors affecting student performance and satisfaction: Online versus traditional course delivery. The Journal of Computer Information Systems, 46(2), 25-32.
Means, B., Toyama, Y., Murphy, R., Bakia, M., & Jones, K. (2009). Evaluation of evidence-based practices in online learning: A meta-analysis and review of online learning studiesUS Department of Education. Available from: ED Pubs. P.O. Box 1398, Jessup, MD 20794-1398. Tel: 877-433-7827; Fax: 301-470-1244; Website: http://www.edpubs.org.
Milman, N.B. (2012). The flipped classroom strategy: What is it and how can it best be used? Distance Learning, 9, 85+.
Parkhurst, R., Moskal, B.M., Lucena, J., & Downey, G.L. (2008). Engineering cultures: Comparing student learning in online and classroom based implementations. The International Journal of Engineering Education, 24(5), 955-955.
Parry, M. (2010). Colleges see 17 percent increase in online enrollment. Retrieved April 16, 2013, from http://chronicle.com/blogs/wiredcampus/colleges-see-17-percent-increase-in-online-enrollment/20820 Salcedo, C.S. (2010). Comparative analysis of learning outcomes in face-to-face foreign language classes vs. Language lab and
Schoenfeld-Tacher, R., McConnell, S., & Graham, M. (2001). Do no harm: A comparison of the effects of on-line vs. Traditional delivery media on a science course. Journal of Science Education and Technology, 10(3), 257-265.
Shapiro, A. (2009). An empirical study of personal response technology for improving attendance and learning in a large class. Journal of the Scholarship of Teaching and Learning, 9(1), 13-26.
Simonson, M.R., Simonson, M., Smaldino, S.E., & Albright, M. (2006). Teaching and learning at a distance: Foundations of distance education Pearson/Merrill Prentice Hall.
Steed, A. (2012). The flipped classroom. Teaching Business& Economics, 16(3), 9-11.
Summers, J.J., Waigandt, A., & Whittaker, T.A. (2005). A comparison of student achievement and satisfaction in an online versus a traditional face-to-face statistics class. Innovative Higher Education, 29(3), 233-250.
Urtel, M.G. (2008). Assessing academic performance between traditional and distance education course formats. Educational Technology& Society, 11(1), 322-330.
Wuensch, K., Aziz, S., Ozan, E., Kishore, M., & Tabrizi, M.H.N. (2008). Pedagogical characteristics of online and face-to-face classes. International Journal on E-Learning, 7(3), 523-532.
These references have been extracted automatically and may have some errors. Signed in users can suggest corrections to these mistakes.
Suggest Corrections to References
Cited By
View References & Citations Map
Franco Taverna, Lena Paulo Kushnir, Kenneth Berry & Laurie Harrison, University of Toronto, Canada

EdMedia + Innovate Learning 2015 (Jun 22, 2015) pp. 1343–1353
These links are based on references which have been extracted automatically and may have some errors. If you see a mistake, please contact info@learntechlib.org.