You are here: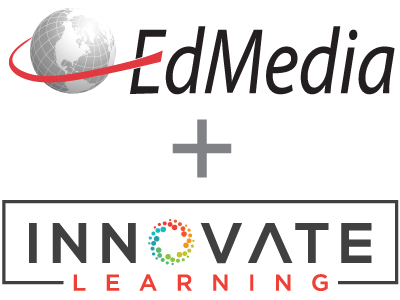 21st Century Learning: Exploring the Classroom Experience
PROCEEDINGS
EdMedia + Innovate Learning, in Victoria, Canada ISBN 978-1-939797-03-2 Publisher: Association for the Advancement of Computing in Education (AACE), Waynesville, NC
Abstract
Abstract: Children need to learn at school the new things that matter in the 21st century and we need to find new ways to teach and assess them. New technologies such as Global Positioning Systems, Augmented Reality, Cloud-computing, large Multi-touch Surfaces and Learning Analytics could offer great opportunities for learning (as well as teaching). However, research should lead the development of educational technology that fosters learning and transfer of learning i.e. empowering children to apply what they have learned at school to real-life problems. This paper, in the first part, discusses a number of emerging technologies that are currently showing a great potential for use in the school classroom, while in the second part of the paper, we provide a set of relevant recommendations that we hope will be relevant to educators, researchers, policymakers and practitioners.
Citation
Kolyda, F. & Bouki, V. (2013). 21st Century Learning: Exploring the Classroom Experience. In J. Herrington, A. Couros & V. Irvine (Eds.), Proceedings of EdMedia 2013--World Conference on Educational Media and Technology (pp. 1674-1682). Victoria, Canada: Association for the Advancement of Computing in Education (AACE). Retrieved May 24, 2022 from https://www.learntechlib.org/primary/p/112190/.
References
View References & Citations Map
Barber, D., & Cooper, L. (2011). Using new Web tools in the primary classroom: a practical guide for enhancing teaching and learning. Routledge.
Berliner, D.C. (2002). Educational research: The hardest science of all. Educational Researcher, 31(8), 18-20.
Bransford, J., Barron, B., Pea, R.D., Meltzoff, A., Kuhl, P., Bell, P. & Sabelli, N. (2005). Foundations and opportunities for an interdisciplinary science of learning. The Cambridge handbook of the learning sciences, 3977.
Dede, C. (2011). Emerging technologies, ubiquitous learning, and educational transformation. In Towards Ubiquitous Learning (pp. 1-8). Springer Berlin Heidelberg.
Dillenbourg, P., & Evans, M. (2011). Interactive tabletops in education. International Journal of Computer-Supported Collaborative Learning, 6(4), 491-514.
Furber, S. (2012). Shutdown or restart? The way forward for computing in UK schools. The Royal Society, London.
Haertel, G.D., & Means, B. (2004). Using Technology Evaluation to Enhance Student Learning. New York:
Hoover, L. (2012). The 2011 Horizon Report: Challenges and Innovations in the Classroom: Conference Report. Journal of Electronic Resources Librarianship, 24(1), 55-57.
Johansson, C., Ahmet, Z., Jonsson, M., Tholander, J., Aleo, F., Sumon, S. (2011) Weather Gods and Fruit Kids– Embodying abstract concepts using tactile feedback and Whole Body Interaction In proceedings of the 9th International Conference on Computer Supported Collaborative Learning (pp. 160-167). Hong Kong, China,
Mercier, E.M., & Higgins, S.E. (2013). Collaborative learning with multi-touch technology: Developing adaptive expertise. Learning and Instruction, 25, 13-23.
Naudé, K.A., Greyling, J.H., & Vogts, D. (2010). Marking student programs using graph similarity. Computers& Education, 54(2), 545-561.
Noss, R., Cox, R., Laurillard, D., Luckin, R., Plowman, L., Scanlon, E., & Sharples, M. (2012). System
Rick, J., Harris, A., Marshall, P., Fleck, R., Yuill, N., & Rogers, Y. (2009). Children designing together on a multi-touch tabletop: an analysis of spatial orientation and user interactions. In Proceedings of the 8th International Conference on Interaction Design and Children (pp. 106-114). ACM.
Selwyn, N. (2011). Education and technology: Key issues and debates. Continuum.
Siemens, G. (2006). Knowing knowledge. Lulu. Com.
Siemens, G. (2004). Connectivism: A Learning Theory for the Digital Age. (Updated April 5, 2005). Retrieved from: http://www.elearnspace.org/Articles/connectivism.htm.
Starkey, L. (2012). Teaching and learning in the digital age. Routledge.
Stein, S., Ware, J., Laboy, J., & Schaffer, H.E. (2012). Improving K-12 pedagogy via a Cloud designed for
These references have been extracted automatically and may have some errors. Signed in users can suggest corrections to these mistakes.
Suggest Corrections to References