You are here: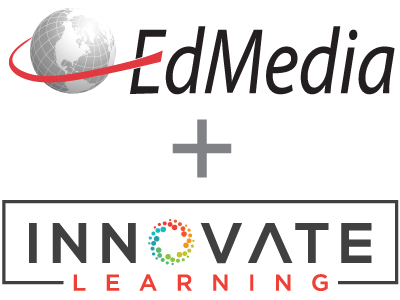 Designing for Learning Engagement in Remote Communities Worldwide
PROCEEDINGS
EdMedia + Innovate Learning, in Victoria, Canada ISBN 978-1-939797-03-2 Publisher: Association for the Advancement of Computing in Education (AACE), Waynesville, NC
Abstract
There are multiple challenges to designing learning experiences for schools in remote communities, including technology and infrastructure limitations, high teacher and administrator turnover, and conflicting interests between local culture and national curriculums. In this paper, we examine the history of educational initiatives in remote communities in the Arctic, focusing on: 1) the importance of traditional ecological knowledge, 2) the role of indigenous culture in the educational curriculum, and 3) how and why technology might be used to enhance and preserve culture. We share implementation examples of one design model, adventure learning, that has successfully engaged learners worldwide in remote and urban communities alike. We conclude by presenting design principles for engaging learners in remote communities through a focus on reflective presence, motivation, educator support, and simplicity of design. These principles are illustrated through a narrative centered on the design
Citation
Doering, A., Henrickson, J. & Miller, C. (2013). Designing for Learning Engagement in Remote Communities Worldwide. In J. Herrington, A. Couros & V. Irvine (Eds.), Proceedings of EdMedia 2013--World Conference on Educational Media and Technology (pp. 1174-1183). Victoria, Canada: Association for the Advancement of Computing in Education (AACE). Retrieved March 21, 2023 from https://www.learntechlib.org/primary/p/112106/.
References
View References & Citations Map
Abankina, T.V., Krasilova, A.N., & Iastrebov, G.A. (2012). The educational strategies of rural school students. Russian Education& Society, 54(10), 14-23.
Bartko, T.W. (2005). The ABCs of engagement in out-of-school programs. New Directions for Youth Development, 105, 109120.
Berger, P. (2009). Eurocentric roadblocks to school change in Nunavut. Inuit Studies, 33(1-2), 55-76.
Bruckman, A. (2006). Learning in online communities. In R.K. Sawyer (ed.), The Cambridge Handbook of Learning Sciences (pp. 461– 472). NY: Cambridge University Press.
Chiefs of Ontario. (2012). Our children, our future, our vision: First Nations jurisdiction over First Nations education in Ontario. Retrieved from http://www.peopleforeducation.ca/wp-content/uploads/2012/02/COO-Education-Report-Feb-820121.pdf.
Corson, D. (1995). " Sami Language Act" : Emancipatory implications for the world ' s Aboriginal peoples. Language in Society, 24(4), 493-514.
Authors. (2009).
Authors. (2008).
Authors. (2010).
Authors. (2008).
Authors. (2007).
Elmborg, J. (2006). The other Dewey: John Dewey' s " Democracy and Education" and information literacy. In C. Gibson (Ed.),
Fredericks, J., Blumenfeld, P., & Paris, A. (2004). School engagement: Potential of the concept, state of evidence. Review of Educational Research, 74, 59-105.
Herrington, J., Oliver, R. And Reeves, T.C. (2003). Patterns of engagement in authentic online learning environments. Australian Journal of Educational Technology, 19(1), 59-71.
Irvin, M., Hannum, W., de la Varre, C., Farmer, T., & Keane, J. (2012). Factors related to rural school administrators' satisfaction with distance education. Distance Education, 33(3), 331-345.
Kawalilak, C., Wells, N., Connell, L., & Beamer, K. (2012). E-learning access, opportunities, and challenges for Aboriginal adult learners located in rural communities. College Quarterly, 15(2). Retrieved from http://www.collegequarterly.ca/2012vol15-num02-spring/kawalilak-wells.html.
Kolb, D.A. (1984). Experiential Learning: Experience as the source of learning and development. New Jersey: Prentice Hall.
Authors. (2011).
Kuh, G.D. (2001). Assessing what really matters to student learning. Change, 33(3), 10-66.
Lave, J., & Wenger, E. (1991). Situated learning: Legitimate peripheral participation. Cambridge: University of Cambridge Press.
McClean, S. (1995). To educate or not to educate? Canadian discourses concerning Inuit schooling from the 1930s to the 1950s. Journal of Historical Sociology, 8(2), 182-197.
McGregor, H.E. (2010). Inuit Education and Schools in the Eastern Arctic. Vancouver: UBC Press.
Mishra, P., & Koehler, M.J. (2006). Technological Pedagogical Content Knowledge: A new framework for teacher knowledge. Teachers College Record, 108 (6), 1017-1054.
Moos, D., and Honkomp, B. (2011). Adventure learning: Motivating students in a Minnesota middle school. Journal of Research on Technology in Education, 43(3), 231– 252.
Nunavut Tunngavik Incorporated. (2012). 2010-2011 Annual Report on the State of Inuit Culture and Society: The Status of Inuit Children and Youth in Nunavut. Retrieved from http://www.tunngavik.com/files/2012/11/2010-11-SICS-AnnualReport-Eng.pdf.
Parrish, P., & Botturi, L. (2009). Assessing Engagement and Aesthetic Qualities in Learning Experiences. Manuscript in preparation. Retrieved from http://www.comet.ucar.edu/~pparrish.
Roland, M., & Semali, L. (2010). Intersections of indigenous knowledge, language, and sustainable development. CIES Perspectives (153). Retrieved from http://www.cies.us/newsletter/may_10/IK_and_CIES.html.
Redwing Saunders, S.E., & Hill, S.M. (2007). Native education and in-classroom coalition-building: Factors and models in delivering an equitous authentic education. Canadian Journal of Education, 30(4), 1015-1045.
Seyfrit, C.L., & Hamilton, L.C. (1997). Alaska Native youth and their attitudes toward education. Arctic Anthropology, 34(1), 135.
Authors. (2010).
Authors. (2012).
These references have been extracted automatically and may have some errors. Signed in users can suggest corrections to these mistakes.
Suggest Corrections to References