You are here: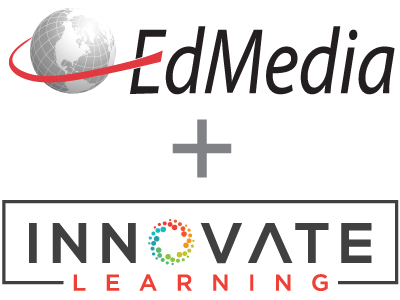 Development of Web-based Japanese Lesson Study Program "eLESSER"
PROCEEDINGS
EdMedia + Innovate Learning, in Orlando, FL USA ISBN 978-1-880094-60-0 Publisher: Association for the Advancement of Computing in Education (AACE), Waynesville, NC
Abstract
Japanese lesson study as led by teachers themselves has hitherto served to contribute to the professional development of Japanese teachers. The other hand, lesson study has become difficult to perform in recent years in Japan. Factors that have been noted as reasons are the space and time limitations inherent in lesson study. To overcome this situation, the authors have developed a Web-based lesson study program, called the "eLESSER" (LESson Study practitionER) program. h Four teachers participated in using the eLESSER program. Of these, two experts designed the lessons, implemented them, commented on the lessons, and discussed the lessons amongst themselves. The other two novices observed the particulars of the activities of the experts using the Web. From the evaluation by these four teachers, the eLESSER program is thought to have been 1) different from the lesson study experienced up to that time by the teachers, and 2) effective as a novel scheme for lesson study.
Citation
Suzuki, M., Nagata, T., Nishimori, T., Mochizuki, T., Kasai, T. & Nakahara, J. (2006). Development of Web-based Japanese Lesson Study Program "eLESSER". In E. Pearson & P. Bohman (Eds.), Proceedings of ED-MEDIA 2006--World Conference on Educational Multimedia, Hypermedia & Telecommunications (pp. 2898-2905). Orlando, FL USA: Association for the Advancement of Computing in Education (AACE). Retrieved September 25, 2021 from https://www.learntechlib.org/primary/p/23419/.
Keywords
References
View References & Citations Map
Chichibu, T. (2005). Japan's teacher regeneration strategy. Kyoiku-Shuppan [original in Japanese]
Fernandez, C. (2002). Learning from Japanese approaches to professional development: The case of lesson study. Journal of Teacher Education, 53(5), 393-405
Lewis, C. And Tsuchida, I. (1997). Planned educational change in Japan: The shift to student-centered elementary science. Journal of Educational Policy, 12(5), 313-331 Ministry of Education, Culture, Sports, Science and Technology of Japan (2005). Http://www.mext.go.jp/b_menu/houdou/16/12/04121301/001.htm (current as of December 2005) [original in Japanese]
Stevenson, J. And Stigler, J.W. (1992). The learning gap: Why our schools are failing and what we can learn from Japanese and Chinese education. Summit Books
Stigler, J.W., Fernandez, C. And Yoshida, M. (1996). Culture of mathematics instruction in Japanese and American elementary classrooms. In T.P. POHLEN and G.K. LETENDRE (Eds.) Teaching and Learning in Japan. Cambridge University Press, 213-247
Stigler, J.W. And Hiebert, J. (1999). The teaching gap: Best ideas from the world's teachers for improving education in the classroom. The Free Press
Suzuki, M. And Nagata T. (2005). The conception of lesson study within a network environment. The Bulletin of the Shiga University Faculty of Education I: Education Science, 55, 135-141 [original in Japanese]
Timeline of US Lesson Study (2005). Http://www.tc.edu/lessonstudy/timeline.html (current as of September 2005)
Yoshida, M. (2002). Interests and expectations concerning lesson study within U.S. Education circles, and their meaning for Japanese teachers. Journal of The Japan Society of Mathematical Education (JSME) 83(4), 24-34 [original in Japanese] Acknowledgements
These references have been extracted automatically and may have some errors. Signed in users can suggest corrections to these mistakes.
Suggest Corrections to References