You are here: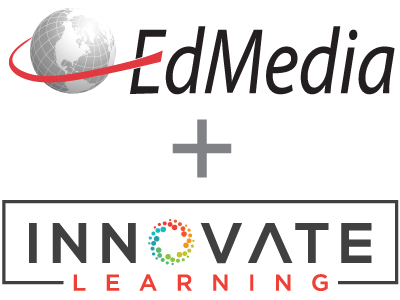 Bimodal text and speech conversation during on-line lectures
PROCEEDINGS
EdMedia + Innovate Learning, in Montreal, Canada ISBN 978-1-880094-56-3 Publisher: Association for the Advancement of Computing in Education (AACE), Waynesville, NC
Abstract
In evaluating the impact of audio communication on student engagement and learning during online lectures, we observed a phenomenon we call bimodal conversation. While watching lectures, students were given both an audio and a text channel to communicate within their study groups, and it was found that students could engage in coherent conversations using both modes simultaneously. We present an analysis of bimodal conversations from the point of view of conversation analysis, which examines the allocation of conversational turns, and discourse analysis, which examines the context and interpretation of each utterance. Mode selection and mode switching are seen to impact conversations at both these levels, yet students are able to intuitively negotiate both modes simultaneously with few problems. The combination of audio and text modes in the context of online lectures proves to have advantages over either mode taken independently, as students can use the text channel to avoid interference with the lecture audio, but also reap the benefits of real-time audio communication.
Citation
Schick, R., Scheffel-Dunand, D. & Baecker, R. (2005). Bimodal text and speech conversation during on-line lectures. In P. Kommers & G. Richards (Eds.), Proceedings of ED-MEDIA 2005--World Conference on Educational Multimedia, Hypermedia & Telecommunications (pp. 822-829). Montreal, Canada: Association for the Advancement of Computing in Education (AACE). Retrieved November 27, 2022 from https://www.learntechlib.org/primary/p/20182/.
Keywords
References
View References & Citations Map
Baecker, R., Wolf, P., & Rankin, K. (2004). The ePresence Interactive Webcasting and Archiving System: Technology Overview and Current Research Issues. World Conf. On E-Learning in Corp., Govt., Health., & Higher Ed., 1, 2532-2537.
Baecker, R.M. (2003). A principled design for scalable internet visual communications with rich media, interactivity, and structured archives. Proceedings of the 2003 conference of the Centre for Advanced Studies conference on Collaborative research, Toronto, Canada, 16-29.
Chamot, A.U., Küpper, I., & Impik-Hernandez, M.V. (1988). A study of learning strategies in foreign language instruction: Finding of the longitudinal study. Rosslyn, VA: Interstate Research Associate.
Garcia, A., & Jacobs, J. (1999). The eyes of the beholder : Understanding the turn-taking system in quasi-synchronous computer mediated communication. Research on Language and Social Interaction, 32(4), 337-367.
Grice, H.P. (1979). Logic and Conversation. Communications, 30, 7-72. From the Linguistics and Language Behavior Abstracts database.
Gumperz, J.J. (1971). Bilingualism, Bidialectalism, and Classroom Interaction. Language in Social Groups: Essays by John J. Gumperz (pp. 311-339). Stanford: Stanford University Press.
Hutchby, I. (1998). In Wooffitt R. (Ed.), Conversation analysis: Principles, practices, and applications. Malden, Mass.: Polity Press.
Levinson, S.C. (1983). Pragmatics. New York: Cambridge University Press.
McDaniel, S.E., Olson, G.M., & Magee, J.C. (1996). Identifying and analyzing multiple threads in computer-mediated and face-to-face conversations. Proceedings of the 1996 ACM conference on Computer supported cooperative work, Boston, Massachusetts, United States, 39-47.
Michaelsen, L.K. (2002). Team Learning in Large Classes. In C.A. Stanley, & M.E. Porter (Eds.), Engaging large classes: strategies and techniques for college faculty (pp. 67-83). Bolton, MA: Anker.
Murray, D.E. (1988). The Context of Oral and Written Language: A Framework for Mode and Medium Switching. Language in Society, 17(3), 351-373.
Noizet, G. (1980). De la perception à la compréhension du langage : Un modèle psycholinguistique du locuteur. Paris: Presses Universitaires de France.
O'Malley, J.M., Chamot, A.U., & Küpper, L. (1989). Listening comprehension in second language acquisition. Applied Linguistics, 10(4), 418-437.
O'Neill, J., & Martin, D. (2003). Text chat in action. Proceedings of the 2003 international ACM SIGGROUP conference on Supporting groupwork, Sanibel Island, Florida, USA, 40-49.
Sacks, H., Schegloff, E., & Jefferson, G. (1974). A simplest semantics for the organization of turn-taking in conversation. Language, 50, 696-735.
Sanders, D.A. (1977). Auditory perception of speech. An introduction to principles and problems. Englewood Cliffs: Prentice-Hall.
These references have been extracted automatically and may have some errors. Signed in users can suggest corrections to these mistakes.
Suggest Corrections to References