You are here: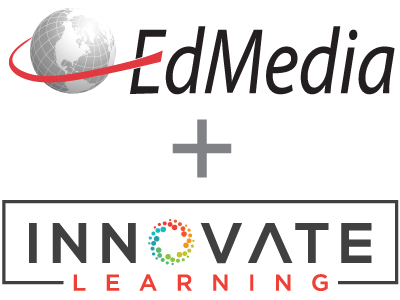 Evaluation and redesign of the clinicians health channel
PROCEEDINGS
Mike Keppell, The University of Melbourne, Australia
EdMedia + Innovate Learning, in Denver, Colorado, USA ISBN 978-1-880094-45-7 Publisher: Association for the Advancement of Computing in Education (AACE), Waynesville, NC
Abstract
Abstract: The Clinicians Health Channel (CHC) is a resource-based portal web-site providing online access to information sources that assist Victorian clinicians in decision making, research and education. Resources include an electronic health library with citation databases and full text journals, links to clinical reference materials and guidelines & protocols. An inter-disciplinary, collaborative team from the University of Melbourne is undertaking an evaluation to determine how successfully the introduction of the CHC has met its original aims specifically in relation to the development, implementation and impact on changing behaviour and increasing usage of evidence-based health care. The addition of online communities of practice may assist the sharing of practitioner knowledge and may complement the resource-based nature of the channel.
Citation
Keppell, M. (2002). Evaluation and redesign of the clinicians health channel. In P. Barker & S. Rebelsky (Eds.), Proceedings of ED-MEDIA 2002--World Conference on Educational Multimedia, Hypermedia & Telecommunications (pp. 964-969). Denver, Colorado, USA: Association for the Advancement of Computing in Education (AACE). Retrieved May 18, 2022 from https://www.learntechlib.org/primary/p/10285/.
Keywords
References
View References & Citations Map
Covell, D., Uman, G. & Manning, P. (1985). Information needs in office practice: Are they being met? Annals of Internal Medicine, 103, 596-599.
Davies, D. (1998). Continuing medical education: Global health, global learning. British Medical Journal, 316, 385-389.
Elson, R. B. & Connelly, D. P. (1995). Computerised patient records in primary care: Their role in mediating guideline- driven physician behaviour change. Archives of Family Medicine, 4, 698-705. Evidence-based medicine working group. (1992). Evidence- based medicine: A new approach to teaching the practice of medicine. Journal of American Medical Association, 268, 2420-2425.
Gorman, P., Ash, J. & Wykoff, L. (1994). Can primary care physic ians' questions be answered using the medical literature? Bulletin of the Medical Library Association, 82, 140-146.
Hersch, W.R. & Hickam, D.H. (1998). How well do physicians use electronic information retrieval systems? A framework for investigation and systematic review. Journal of American Medical Association, 280 (15), 1347 -1352.
Lindberg, D., Siegel, E., Rapp, B., Wallingford, K. & Wilson, S. (1993). Use of MEDLINE by physicians for clinical problem solving. Journal of American Medical Association, 269, 3124-3129.
NHS Centre for Reviews and Dissemination. (1999). Getting evidence into practice. Effective Health Care, 5, 1 -16 .
Sackett, D.L., Rosenberg, W.M.C., Gray, M., Hayes, R.B. & Richardson, W.S. (1996). Evidence- based Medicine: What it is and what it isn'T. British Medical Journal, 312, 71 -2.
Stuckey, B., Lockyer, L., & Hedberg, J. (2001). The case for community: On-line and ongoing professional support for communities of practice. Open and Distance Learning Association of Australia. 15th Biennial Forum, 1-12.
Young, J. M. & Ward, J. E. (2001). Evidence-based medicine in general practice: Beliefs and barriers among Australian GPs. Journal of Evaluation in Clinical Practice (7), 2 , 201-210.
These references have been extracted automatically and may have some errors. Signed in users can suggest corrections to these mistakes.
Suggest Corrections to References