You are here: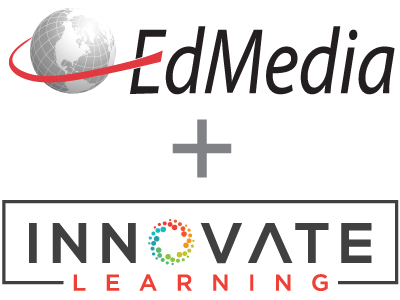 Are Your Online Assessments Getting at Learning or Something Else?
PROCEEDINGS
EdMedia + Innovate Learning, in Denver, Colorado, USA ISBN 978-1-880094-95-2 Publisher: Association for the Advancement of Computing in Education (AACE), Waynesville, NC
Abstract
Abstract. Most concerns with online assessment revolve around security issues and accommodating for special needs or disabilities of learners in relation to student learning. However, there might be other intervening variables to take into consideration when assessing student learning. One variable could be whether there is any disadvantage for students using desktop or laptop computers or mobile devices when taking tests. Another might be differences in students' keyboarding skills or lack thereof (i.e., hunt and peck method or thumb texting). Likewise, the ways in which tests are constructed and implemented might affect how well student learning is measured. The purpose of this discussion is to present online assessments in relation to such concerns. At the discussion, suggestions for ways to improve test development and implementation will also be shared.
Citation
Davidson-Shivers, G.V. & Reese, R.M. (2012). Are Your Online Assessments Getting at Learning or Something Else?. In T. Amiel & B. Wilson (Eds.), Proceedings of EdMedia 2012--World Conference on Educational Media and Technology (pp. 2611-2616). Denver, Colorado, USA: Association for the Advancement of Computing in Education (AACE). Retrieved October 28, 2021 from https://www.learntechlib.org/primary/p/41131/.
Keywords
References
View References & Citations Map
Alagumalai, S., Toh, K.A., & Wong, J.Y.Y. (2000). Web-based assessment: Techniques and issues. In A. Aggarwal (Ed.), Web-based learning and teaching technologies: Opportunities and challenges (pp. 246-256).
Artwohl, M. (1989). What research says about keyboarding skills and computer anxiety.
Beckman, E.A. (2010). Learner on the move: Mobile modalities in development studies. Distance Education, 31(2), 159-173.
Bolt, S.E., & Thurlow, M.L. (2004). Five of the most frequently allowed testing accommodations in state policy. Remedial and Special Education, 25(3), 141-152.
Brink, J. (2011, February). M-learning: The future of training technology. T + D, 27-29.
Burgstahler, S. (2002). Distance learning: Universal design, universal Access. Retrieved from http://www.aace.org/pubs/etr/burgstahler.efm
Davidson-Shivers, G.V., & Rasmussen, K.L. (2006). Web-based learning: Design, implementation, and evaluation. Upper Saddle River, NJ: Pearson Merrill Prentice Hall.
French, D., & Valdes, L. (2002). Electronic accessibility practices: United States and international perspectives. Educational Technology Review, 10(1). Retrieved from http://www.aace.org/pubs/etr/issue2/french-A.cfm
Greenwood, L., McBride, F., Morrison, H., Cowan, P. & Lee, M. (2000). Can the same results be obtained using computer-mediated tests as for paper-based tests for National Curriculum Assessment? In Proceedings of International Conference on Mathematics/ Science Education and Technology 2000. (pp. 179-184).
Hall, M. (2005, March 21). Secure the people. Computerworld, P. 51.
Hammer, R., Ronen, M., Sharon, A., Lankry, T., Huberman, Y., & Zamtsov, V. (2010). Mobile culture in college lectures: Instructors' and students' perspectives. Interdisciplinary Journal of e-Learning and Learning Objectives, 6, 294-304.
Hanna, G.S., & Dettmer, P.A. (2004). Assessment for effective teaching: Using context-adaptive planning. Boston:
Jackson, T.H., & Berg, D. (1986). Elementary keyboarding--Is it important? Computing Teacher, 13(6), 8, 10-11.
Joint ADL Co-Laboratory. (2001). Guidelines for design and evaluation of Web-based instruction. Orlando, FL: Institute for Simulation and Training. Retrieved from http://www.adlnet.org/adldocs/Document/guidelines.doc
Kay, R.H., & Lauricella, S. (2011). Exploring the benefits and challenges of using laptop computers in higher education classrooms: A formative analysis. Canadian Journal of Learning& Technology, 37(1) 1-18.
Ko, S. & Rossen, S. (2010). Teaching online: A practical guide (3rd Ed.) New York: Routledge.
Koga, N., & Hall, T. (2004). Curriculum modification. Wakefield, MA: National Center on Accessing the General Curriculum. Retrieved from http://aim.cast.org/learn/historyarchive/backgroundpapers/curriculum_modification
Lambert, A., & Hallett, C. (2009). Hand preference for sending mobile-phone text messages: Associations with sex, writing hand, and throwing hand. Laterality, 14(4), 329-344.
Okadome, T. (2007). A Performance Evaluation on DSK and Qwerty Keyboards. International Journal of Computer Processing of Oriental Languages, 20(1), 15-35.
Ling, R., & Barron, N.S. (2007). Text messaging and IM: Linguistic comparison of American college data. Journal of Language and Social Psychology, 26(3), 291 – 298.
Lubbe, E., Monteith, J., & Mentz, E. (2006). The relationship between keyboarding skills and self-regulated learning. South African Journal of Education, 26(2), 281-293
Missouri State University. (2011, May). Psychology: Learning Diagnostic Center. Retrieved from http://tinyurl.com/cktpp47
Norris, C., & Soloway, E. (2010, May). Tech disruptions: One-to-one computing has failed our expectations: The laptops are being used as add-ons to existing curriculum. District Administration, 58.
Norris, C., & Soloway, E. (2011, April). Going mobile. Mobile devices as essential tools: Carts of laptops haven' t raised student achievement—
Okolo, C.M., & And, O. (1990). Learning Disabled Students' Acquisition of Keyboarding Skills and Continuing Motivation under Drill-and-Practice and Game Conditions. Learning Disabilities Research, 5(2), 100-09.
Oosterhof, A., Conrad, R.M., & Ely, D.P. (2008). Assessing learners online. Upper Saddle River, NJ: Pearson Education, Inc.: Merrill Prentice Hall.
Park, Y.S., & Han, S.H. (2010). Touch key design for one-handed thumb interaction with a mobile phone: Effects of touch key size and touch key location. International Journal of Industrial Ergonomics, 40(1), 68-76.
Powers, D.E., & Polenza, M.T. (1996). Comparability of testing using laptop and desktops computers (Educational
Trudeau, M.B., Udtamadilok, T., Karlson, A.K., & Dennerlein, J.T. (2012). Thumb motor varies by movement orientation, direction, and device size during single-handed mobile phone use. Human Factors, 54(2). 52-50.
Vavoula, G., & Sharples, M. (2008). Challenges in evaluating mobile learning. In Proceedings of the MLearn 2008 Conference, 7 – 10 October, Ironbridge Gorge, Shropshire, UK. W3C. (2012). WorldWide Web Consortium. Retrieved from http://www.w3.org/
Whithaus, C., Harrison, S.B., & Midyette, J. (2008). Keyboarding Compared with Handwriting on a High-Stakes Writing Assessment: Student Choice of Composing Medium, Raters' Perceptions, and Text Quality. Assessing Writing, 13(1), 4-25.
Weintraub, N., Gilmour-Grill, N., & Weiss, P. (2010). Relationship between handwriting and keyboarding performance among fast and slow adult keyboarders. American Journal of Occupational Therapy, 64(1), 123132.
Zhang, J., Khan, B.H., Gibbons, A.S., & Ni, Y. (2001). Review of Web-Based Assessment Tools. In B.H. Khan (Ed.), Web-based training (pp. 287-296). Englewood Cliffs, NJ: Educational Technology.
These references have been extracted automatically and may have some errors. Signed in users can suggest corrections to these mistakes.
Suggest Corrections to References