You are here: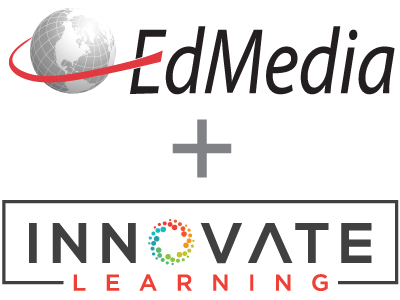 Investigating the Predictive Power of Metacognition and Perceived Interaction on Web-Based Collaborative Learning Outcomes
PROCEEDINGS
EdMedia + Innovate Learning, in Denver, Colorado, USA ISBN 978-1-880094-95-2 Publisher: Association for the Advancement of Computing in Education (AACE), Waynesville, NC
Abstract
While communications extends beyond space and time by adapting collaborative learning to web-based learning environment, the participation and the interaction of learners become weaker. This study examines the predicting variables that affect web-based collaborative learning outcomes. We chose metacognition and perceived interaction as predictors and selected perceived team achievement and achievement as learning outcomes. 54 college students enrolled in a web-based collaborative course were selected as participants. The results of the study showed that metacognition impacted on perceived team achievement as well as individual achievement. In addition perceived interaction played a mediating role between metacognition and perceived team achievement. As metacognition and perceived interaction are generally associated with collaboration learning outcomes, we suggest that additional instructional strategy is essential to facilitate optimal metacognition and effective interactions of learners. This study examines the implications of these findings for improving academic achievement
Citation
Kang, M., Yoon, S., Yoo, Y.R., Lim, H. & Kim, M. (2012). Investigating the Predictive Power of Metacognition and Perceived Interaction on Web-Based Collaborative Learning Outcomes. In T. Amiel & B. Wilson (Eds.), Proceedings of EdMedia 2012--World Conference on Educational Media and Technology (pp. 638-647). Denver, Colorado, USA: Association for the Advancement of Computing in Education (AACE). Retrieved October 19, 2021 from https://www.learntechlib.org/primary/p/40813/.
References
View References & Citations Map
Alavi, M. (1994) Computer-mediated Collaborative Learning: An Empirical Evaluation. MIS Quartely, 18(2), 159-174.
Baron, R.M., & Kenny, D.A. (1986). The moderator-mediator variable distinction in social psychological research: Conceptual, strategic, and statistical considerations. Journal of Personality and Social Psychology, 51, 1173-1182.
Chang, S.H.H., & Smith, R.A. (2008). Effectiveness of Personal Interaction in a Learner-Centered Paradigm Distance Education Class Based on Student Satisfaction. Journal of Research on Technology in Education, 40(4), 407-426.
Coutinho, S.A., Neuman, G. (2008). A model of metacognition, achievement goal orientation, learning style and self-efficacy. Learning Environ Res, 11(2), 131-151.
Dillenbourg, P. (1999). Introduction: What Do You Mean By "Collaborative Learning"?. In Dillenbourg, P. (Eds.), Collaborative Learning: Cognitive and Computational Approaches. (pp. 1-19.) Amsterdam;
Flavell, J.H. (1979). Metacognition and Cognitive Monitoring: A New Area of Cognitive-Developmental Inquiry. American Psychologist, 34(10), 906-911.
Gagne, R.M., Briggs, L., and Wager, W. (1988). Principles of Instructional Design. Fort Worth: Harcourt Brace jovanovich.
Garrison, D.R., Anderson, T., & Archer, W. (2001). Critical Thinking, Cognitive Presence, and Computer Conferencing in Distance Education. American Journal of Distance Education, 15(1), 7-23.
Hay, A., Hodgkinson, M., Peltier, J.W., & Drago, W.A. (2004). Interaction and Virtual Learning. Strategic Change, 13, 193–204.
Hong, K-S., Lai, K-W., & Holton, D. (2003). Students' Satisfaction and Perceived Learning with a Web-based Course. Educational Technology& Society, 6(1), 116-124.
Hron, A., & Friedrich, H.F. (2003). A review of web-based collaborative learning: factors beyond technology. Journal of Computer Assisted Learning, 19, 70-79.
Jaafara, W.M.W., & Ayub, A.F.M. (2010). Mathematics Self-efficacy and Meta-Cognition Among University Students. Procedia-Social and Behavioral Sciences, 8, 519-524.
Jeon, H.J. (2007). The Effects of Learner's Metacognition and Scaffolding Types on Problem Solving Process in Web-based PBL. Journal of The Korea Contents Society, 7(2), 161-169.
Jia, Y. (2005). Building a Web-based Collaborative Learning Environment. IEEE ITHET 6th Annual International Conference, Juan Dolio, Dominican Republic, 7-9 July 2005.
Johnson, D.W., & Johnson, F.P. (1999). Joining Together: Group Theory and Group Skills. Englewood Cliffs, N.J.: Prentice Hall.
Joo, Y., & Cho, E. (2006). Study of Characteristics and Promoting Elements of Knowledge-creating Activities in Teachers' Learning Community. Journal of the Research Institute of Curriculum Institution, 10(1), 37-54.
Jung, I., & Choi, S. (1998). Open and Distance Education and New Information Technology. Journal of Educational Technology, 14(1), 163-186.
Kang, M.H (2010). Practice of Collaborative Learning. Seoul: Educational Research Institute College of Education, Ewha Womans University.
Kang, M.H., Kim, M.J., Lee, S.J., & Kim, H.S. (2008). The Effects of Learner`s Personality Traits on Interaction and Academic Achievement in Web-based Cooperative Learning. The Journal of Educational Information and Media, 14(3). 197-223.
Kang, M.H., Kim, J.S., & Jung, J.Y. (2008). Identifying Predicting Variables of the Learning Outcome in Web-Based PBL. Ewha Journal of Educational Research, 39(1), 107-134.
Kang, I. (1998). PBL and reflective journal. The Journal of Training and Development, 4, 3-27.-646-from
Kupperman, J., Wallace, R., & Bos, N. (1997) Ninth graders´use of a shared database in an Internet research project: Issues of collaboration and knowledge building. In R. Hall, N. Miyake & N. Enyedy (Ed.) Computer Support for Collaborative Learning ´97. Proceedings of The Second International Conference on Computer Support for Collaborative Learning. December 10-14, 1997. Toronto, Ontario, Canada, 157-163.
LaPointe, D.K., & Gunawardena, C.N. (2004). Developing, Testing and Refining of a Model to Understand the Relationship Between Peer Interaction and Learning Outcomes in Computer-Mediated Conferencing. Distance Education, 25(1), 83-106.
Lee, S.J., Kim, H.S. (2003). The effects of face-to-face teaching, teacher intervention, and metacognition on academic achievement and interaction in learning through CMC. KAEIM, 9(1), 95-128.
Livingston, J.A.(1997). Metacognition: An Overview. Retrieved August 23, 2010, http://www.josemnazevedo.uac.pt/pessoal/Textos/Metacognition.pdf
Lories, G., Dardenne, B., & Yzerbyt, V.Y. (1998). From Social Cognition to Metacognition. In Yzerbyt, V.Y., Lories, G., & Dardenne, B. (Eds.), Metacognition: Cognitive and Social Dimensions (pp. 1-15.)
Palonen, T., & Hakkarainen, K. (2000). Patterns of Interaction in Computer-Supported Learning: A Social Network Analysis. In B. Fishman& S.O`Connor-Divelbiss (Eds.) Fourth International Conference of the Learning Sciences. (pp. 334-339). Mahwah, NJ: Erlbaum.
Peltz, W.H. (1990). Can Girls+ Science-Stereotype= Success? The Science Teacher, 57(9), 44-49.
Picciano, A.G. (2002). Beyond student perceptions: Issues of interaction, presence, and performance in an online course. Journal of Asynchronous learning networks, 6(1), 21-40.
Pintrich, P.R., Smith, D.A.F., Garcia, T., & McKeachie, W.J. (1991). A Manual for the Use of the Motivated Strategies for Learning Questionnaire (MSLQ). Washington, DC: Office of Educational Research and Improvement.
Puntambekar, S. (1999). An integrated approach to individual and collaborative learning in a web-based learning environment. CSCL '99 Proceedings of the 1999 conference on Computer support for collaborative learning.
Richmond, V.P., Gorham, J.S., & McCroskey, J.C. (1987). The relationship between selected immediacy behaviors and cognitive learning. In M.A. McLaughlin (Ed.), Communication yearbook, vol. 10 (pp. 574-590). Newbury Park, CA: Sage.
Roseth, C.J., Johnson, D.W., & Johnson, R.T. (2008). Promoting Early Adolescents' Achievement and Peer Relationship: The Effect of Cooperative, Competitive, and Individualistic Goal Structures. Psychological Bulletin, 134(2), 223-246.
Seymour, S.R. (1994). Operative computer learning with cooperative task and reward structures. Journal of Technology Education, 5(2), 40-51.
Swan, K. (2002). Building Learning Communities in Online Courses: the importance of interaction. Education, Communication& Information, 2(1), 23-49.
Van de Ven, A.H., & Ferry, D.L. (1980). Measuring and assessing organizations. NY: Wiley.
Vrugt, A., & Oort, F.J. (2008). Metacognition, achievement goals, study strategies and academic achievement: pathways to achievement. Metacognition Learning, 3(2), 123-146.
Wellman, H.M. (1985). The Origins of Metacognition. In Forrest-Pressley, D.L., MacKinnon, G.E., Waller, T.G. (Eds.) Metacognition, Cognition, and Human Performance. (pp. 1-32.) Orlando, Florida; Academic
These references have been extracted automatically and may have some errors. Signed in users can suggest corrections to these mistakes.
Suggest Corrections to References