You are here: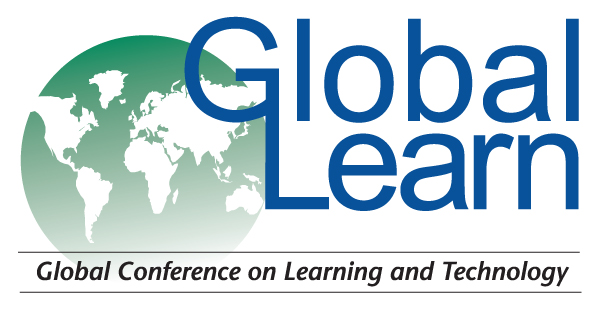 Experience with Change Evaluations suggests the need for better learning designs: one possibility for mathematics
PROCEEDINGS
Global Learn, in Melbourne, Australia ISBN 978-1-880094-85-3 Publisher: Association for the Advancement of Computing in Education (AACE)
Abstract
A Change Evaluation was conducted in the School of Mathematics and Applied Statistics, at the University of Wollongong (UOW) with a view to identifying which resources to improve in order to facilitate better student learning outcomes. One hundred and thirty students took the subject MATH151 during the autumn term of the 2010 academic year with 101 students responding to the evaluation questionnaire. Data collection was used to discover which resources had the greatest potential for improvement or replacement and to examine if the structure of the subject could be improved for better student understanding and learning. The survey was also employed to evaluate the effectiveness of the e-learning page, and this led to an emphasis on finding an alternative learning design. Several possible approaches to learning designs are discussed.
Citation
Bukhatwa, B., Porter, A. & Nelson, M. (2011). Experience with Change Evaluations suggests the need for better learning designs: one possibility for mathematics. In S. Barton, J. Hedberg & K. Suzuki (Eds.), Proceedings of Global Learn Asia Pacific 2011--Global Conference on Learning and Technology (pp. 875-884). Melbourne, Australia: Association for the Advancement of Computing in Education (AACE). Retrieved April 11, 2021 from https://www.learntechlib.org/primary/p/37272/.
References
View References & Citations Map
Agostinho, S.(2009).' Learning Design: Representations to Documents, Model and Share Teaching Practice ', in Lockyer, l,
Baharun, N. (2009). Building leadership and supporting student learning: gathering evidence. ALTC Symposium 2009.
Hay, D. & Hatzipanagos, S. (2009).Using Concept Maps to Evaluate Student. Journal of Education, Informatics and Cybernetics.1(1). Lewis, M.J., Davies, R., Jenkins, D. & Tait, M.I. 2001. A review of evaluative studies of computer based learning in nursing education. Nurse Education Today.21. 26-37.
Ladyshewsky R.K. & Gardner, P.(2008). Peer assisted learning and blogging: A strategy to promote reflective practice during clinical fieldwork. Australasian Journal of Educational Technology.24 (3), 241-257.
Manochehr, N.(2006). The influence of learning styles on learners in e-learning environments: An empirical study, CHEER(cid:1) http://www.economicsnetwork.ac.uk/cheer/ch18/manochehr.pdf
Miller, V., Oldfield, E. & Yvette M.(2006).Peer Assisted Study Sessions: Leader development handbook. The University of Queensland. 1-63. Http://mams.rmit.edu.au/do9j1ht17lilz.pdf.
Oliver, R. (2001). Developing e-learning environments that support knowledge construction in higher education. In Stoney, S. & Burns, J. (Eds.). Working for excellence in the e-economy. Churchlands, Australia: We-B Center.407-416.
Oliver, R. & Herrington, J. (2003). Exploring technology-mediated learning from a pedagogical perspective. Journal of Interactive Learning Environments, 11(2), 111-126.
Oliver, R.(1999). Exploring strategies for online teaching and learnin', Distance Education, 20(2).240-254.
Quiñones, S & Kirshstein, R (1998). An Educator ' s Guide to Evaluating the Use of Technology in Schools and Classrooms U.S. Department of Education Office of Educational Research and Improvement. Retrieved on 1/12/2010 from http://www2.ed.gov/PDFDocs/handbook2.pdf
Siragusa, L., Dixon, K.C. & Dixon, R. (2007). Designing quality e-learning environments in higher education. Proceedings ASCILITE Singapore 2007. Pages 923-935.
These references have been extracted automatically and may have some errors. Signed in users can suggest corrections to these mistakes.
Suggest Corrections to References