You are here: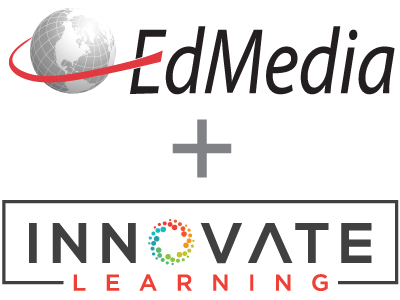 Using Technology to Support Communicative Exchange in Study Abroad
PROCEEDINGS
Kenyon Brown, University of Georgia, United States
EdMedia + Innovate Learning, in Toronto, Canada ISBN 978-1-880094-81-5 Publisher: Association for the Advancement of Computing in Education (AACE), Waynesville, NC
Abstract
This paper examines the communicative exchange phase of an instructional design model for the establishment and administration of study abroad programs. The model incorporates several key aspects of Mezirow's theory of transformative learning and discusses how technology enhanced communication can encourage and/or enhance the transformation process. An explanation of the model guides the practitioner through the entire study abroad process including learner pre-assessment, goal identification, location selection, technology resource assessment, establishment of communication guidelines, communicative exchange, and learner post-assessment.
Citation
Brown, K. (2010). Using Technology to Support Communicative Exchange in Study Abroad. In J. Herrington & C. Montgomerie (Eds.), Proceedings of ED-MEDIA 2010--World Conference on Educational Multimedia, Hypermedia & Telecommunications (pp. 1289-1296). Toronto, Canada: Association for the Advancement of Computing in Education (AACE). Retrieved August 13, 2020 from https://www.learntechlib.org/primary/p/34798/.
References
View References & Citations Map
Belz, J. (2003). Linguistic perspectives on the development of intercultural competence in telecollaboration. Language Learning& Technology, 7(2), 68-117.
Brown, K. (2009). Designing a study abroad program using technology to foster transformative learning. Annual
Constantin, P., Guinyard, C., Hermosisima, E., Lehman, P., & Webb, R. (2008). Personal transformation and readjustment in "homecoming". Journal of College Student Psychotherapy, 22(3), 50-60.
Cranton, P. (1994). Understanding and promoting transformative learning. San Francisco: JosseyBass.
Cressey, W.W. (2000). Study abroad and area studies. African Studies, 28, 46-48.
Duffy, M. (2001). A critique of cultural education in nursing. Journal of Advanced Nursing, 36(4), 487-495.
Elola, I., & Oskoz, A. (2008). Blogging: Fostering intercultural competence development in foreign language and study abroad contexts. Foreign Language Annals, 41(3), 454-477.
Girgensohn, A. & Lee, A. (2002). Making websites be places for social interaction. Computer Supported Cooperative Work, 136-145.
Goulah, J. (2007). Village voices, global visions: Digital video as a transformative foreign language learning tool. Foreign Language Annals, 40(1), 62-78.
Gudykunst, W.B. (2002). Intercultural communication theories. In W.B. Gudykunst & B. Mody, Handbook of
Lave, J. & Wenger, E. (1991). Situated Learning: Legitimate Peripheral Participation. Cambridge: Cambridge University Press.
Lomicka, L. (2006). Understanding the other: Intercultural exchange and CMC. In L. Ducate & N. Arnold (Eds.),
Mezirow, J. (1991). Transformative Dimensions of Adult Learning. San Francisco: JosseyBass, 1991.
Mezirow, J. (2000). Learning to think like an adult: Core concepts of transformation theory. In J. Mezirow and Associates (eds.), Learning as Transformation, San Francisco: JosseyBass.
Naismith, L., Lonsdale, P., Vavoula, G., & Sharples, M. (2004). Literature review in mobile technologies and
Petersen, S.A., Divitini, M. & Chabert, G. (2008). Identity, sense of community and connectedness in a community of mobile language learners. ReCALL, 20(3), 361-379.
Pugh, K. & Bergin, D. (2005). The effect of schooling on students' out of school experience. Educational Researcher, 34(9), 15-23.
Savicki, V., Adams, I., Wilde, A., & Binder, F. (2007). Intercultural development: Topics and sequences. Frontiers: The Interdisciplinary Journal of Study Abroad, 15, 111-126.
Sharples, M. (2005). Learning as conversation: Transforming education in the mobile age. Conference on Seeing,
Taylor, E. (2000). Analyzing research on transformative learning theory. In Mezirow, J. (ed.), Learning as Transformation. San Francisco: JosseyBass.
Themudo, D., Page, D., & Benander, R. (2007). Student and faculty perceptions of the impact of study abroad on language acquisition, culture shock, and personal growth. AURCO Journal, 13, 65-79.
Traxler, J. (2007). Defining, discussing and evaluating mobile learning: The moving finger writes and having writ...International Review of Research in Open and Distance Learning, 8(2).-1295 DASHDASH
Ward, C., Bochner, S., & Furnham, A. (2001). The Psychology of Culture Shock 2nd Ed. London: Routledge.
Ward, C. & Kennedy, A. (1999). The measurement of sociocultural adaptation. International Journal of
These references have been extracted automatically and may have some errors. Signed in users can suggest corrections to these mistakes.
Suggest Corrections to References