You are here: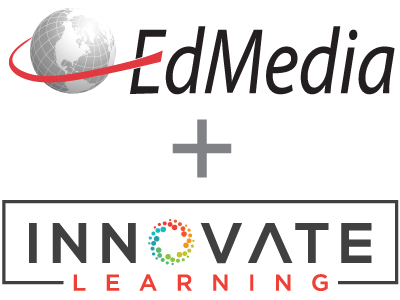 Museum 2.0 Education in the Uganda National Museum
PROCEEDINGS
Mary Leigh Morbey, York University, Institute for Research on Learning Technologies, Canada ; Maureen Muwanga Senoga, Kyambogo University, Uganda ; Paul Kortenaar, Ontario Science Centre, Canada
EdMedia + Innovate Learning, in Toronto, Canada ISBN 978-1-880094-81-5 Publisher: Association for the Advancement of Computing in Education (AACE), Waynesville, NC
Abstract
Web 2.0 is pressing the area of Education and ICT. This is true not only in regular education venues, but also in Western museums and their educational offerings. Museums in the Global South (developing countries), with an abundance of ICT and educational challenges including a lack of sustainable technology and the needed expertise to employ it, often find themselves lost in an emerging virtual world of Facebook, Second Life, Twitter, and YouTube. This paper will elaborate a project opportunity in the current development of Museum 2.0 with an e-learning component for the Uganda National Museum, a Global South museum. The conceptualization processes as well as the problematic of decolonization in the open participatory culture of Web 2.0 in the site development will be explored.
Citation
Morbey, M.L., Senoga, M.M. & Kortenaar, P. (2010). Museum 2.0 Education in the Uganda National Museum. In J. Herrington & C. Montgomerie (Eds.), Proceedings of ED-MEDIA 2010--World Conference on Educational Multimedia, Hypermedia & Telecommunications (pp. 94-99). Toronto, Canada: Association for the Advancement of Computing in Education (AACE). Retrieved October 23, 2019 from https://www.learntechlib.org/primary/p/34623/.
Keywords
References
View References & Citations Map
Bayne, S., Ross, J., & Williamson, Z. (2009). Objects, subjects, bits and bytes: Learning from the digital collections of the National Museums. Museum and Society, 7 (20), 110-124.
Bowers, C.A. (2000). Let them eat data: How computers affect education, cultural diversity and the prospects of ecological sustainability. Athens GA: University of Georgia Press.
Bowers, C.A. (2006). Revitalizing the commons: Cultural and educational sites of resistance and affirmation. Lanham, MD: Lexington Books.
Burgess, J., & Green, J. (2009). YouTube: Digital media and society series. Cambridge: Polity.
Buskens, I., & Webb, A. (2009). African women and ICTs: Investigating technology, gender, and empowerment. London: ZED/IDRC.
Jenkins, H., Purushotma, R., Weigel, M., Clinton, K., & Robinson, A. (2009). Confronting the challenges of participatory culture: Media education for the 21st century. Cambridge: MIT Press.
Kemmis, S., & McTaggart, R. (2005). Participatory action research: Communicative action and the public sphere. In N. Denzin & Y. Lincoln (Eds.), Handbook of qualitative research (3rd ed.) (pp. 559-604). Thousand Oaks, CA: Sage.
Lessig, L. (2002). The future of ideas: The fate of the commons in a connected world. New York: Vintage Books.
Mamdani, M. (1996). Citizen and subject: Contemporary Africa and the legacy of late colonialism. Princeton: Princeton University Press.
Mamdani, M. (2005, December). Political identity, citizenship and ethnicity in post-colonial Africa. Keynote address presented at the World Bank Conference on New Frontiers of Social Policy: Development in a Globalizing World, Arusha, Tanzania. Retrieved April 16, 2010, from http://siteresources.worldbank.org/INTRANETSOCIALDEVELOPMENT/Resources/EvisedMamdani.pdf
Marcus, A. (2002). Globalization, localization, and cross-cultural communication in user-interface design. In J. Jacko & A. Spears (Eds.), Handbook of human-computer interaction (pp. 441-463). New York: Lawrence Erlbaum Publishers.
Morbey, M.L. (2009). National museum websites: Colonizing and de-colonizing. In M. Bergmann, and T. Faust (Eds.), Handbook of business and finance (Chapter 7). Hauppauge, NY: Nova Science Publishers. Museum 2.0. Retrieved April 16, 2010, from http://museumtwo.blogspot.com/
O'Reilly, T. (2006). Web 2.0 compact definition: Trying again. Retrieved April 16, 2010, from http://radar.oreilly.com/archives/2006/12/web_20_compact.html
Owston, R.D. (2009). Digital immersion, teacher learning, and games. Educational Researcher, 38, 270-273.
Parekh, B. (2000). Rethinking multiculturalism: Cultural diversity and political theory. Cambridge, MA: Harvard University Press.
Pitts, K. (2009). Ugandan culture museum project: Thoughts and reflections. Education 5861 Course White Paper. Toronto: York University.
Robertson, R. (1995). Glocalization: Time-space and homogeneity-heterogeneity. In M. Featherstone, S. Lash, & R. Robertson (Eds.), Global modernities (pp. 25-44). London: Sage Publications.
Robertson, R. (2000). Globalization and the future of "traditional religion". In M. Stackhouse & P. Paris (Eds.), Religion and the powers of common life (pp. 53-69). Harrisburg, PA: Trinity Press International.
Rogers, L.J., & Swadener, B.B. (1999). Reflections on the future work on anthropology and education: Reframing the field. Anthropology and Education. 30, 436-440.
Seidman, I. (2006). Interviewing as qualitative research: A guide for researchers in education and the social sciences. New York: Teachers College Press.
Simon, R.I. (2005). The Touch of the past: Remembrance, learning and ethics. New York: Palgrave MacMillian.
Smith, L.T. (1999). Decolonizing methodologies. New York: Palgrave Macmillan.
Swadener, B.B., & Mutua, K. (2008). Decolonizing performances: Deconstructing the global postcolonial. In N.K. Denzin, Y.S. Lincoln, & L.T. Smith (Eds.), Handbook of critical indigenous methodologies (pp. 31-43). Thousand Oaks, CA: Sage.
The Republic of Uganda. (2006). Uganda national culture policy. Kampala: Ministry of Gender, Labour and Social Development. Retrieved April 16, 2010, from, http://www.mglsd.go.ug
United Nations. (1960). Declaration on the granting of Independence to colonial countries and peoples. Retrieved April 16, 2010, from http://www.un.org/Depts/dpi/decolonization/declaration.htm
Weiss, R. (1994). Learning from strangers: The art and method of qualitative interview studies. New York: Free Press.
Yasko, J. (2007). Museums and web 2.0. Museum News, 86 (4), 42-47, 72.
These references have been extracted automatically and may have some errors. Signed in users can suggest corrections to these mistakes.
Suggest Corrections to References