You are here: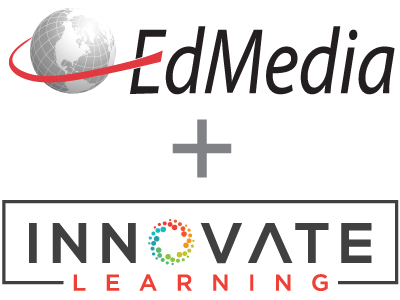 Participatory methods and their implications in collaborative workplace learning
PROCEEDINGS
EdMedia + Innovate Learning, in Toronto, Canada ISBN 978-1-880094-81-5 Publisher: Association for the Advancement of Computing in Education (AACE), Waynesville, NC
Abstract
Research on innovative information technologies participatory methods such as action research, participatory action research, participatory design or co-design have been applied very successfully in the last years. In the field of TEL (Technology-Enhanced Learning) certain participatory methods such as design-based research have recently started to penetrate research and development activities as well, however to a lesser extent. In the following article we will present some of the most recent approaches to participatory methods and how these are applied in educational contexts. We will then present a specific methodological approach that was developed in the framework of an international research project that deals with cross-organizational learning. The initial findings that have come out of the first user interactions already give some indications as to what processes such participatory methods may trigger within an organization and how this might contribute to a greater acceptance of new tools and services for organizational learning.
Citation
Holocher-Ertl, T., Kieslinger, B. & Fabian, C.M. (2010). Participatory methods and their implications in collaborative workplace learning. In J. Herrington & C. Montgomerie (Eds.), Proceedings of ED-MEDIA 2010--World Conference on Educational Multimedia, Hypermedia & Telecommunications (pp. 7-15). Toronto, Canada: Association for the Advancement of Computing in Education (AACE). Retrieved October 24, 2021 from https://www.learntechlib.org/primary/p/34613/.
Keywords
References
View References & Citations Map
Bhattacherjee, A. (2001): Understanding information systems continuance: an expectation-confirmation model, MIS Quaterly 23 (3) (2001) 351-370.
Baskerville, R.L. (1999): Investigating information systems with action research. Communications of the Association for Information Systems, Vol 2, Article 19.
Baumgartner, E. (1999). Designing inquiry: Contextualizing teaching strategies in inquiry-based classrooms. Paper presented at the Annual Meeting of the American Educational Research Association, Montréal.
Bjerknes, G. (1993). "Some Participatory Design Advice." Communication of the ACM 36(4): 39.
Clement, A., Van den Besselaar, P. (1993). "A Retrospective Look at Participatory Design Projects." Communication of the ACM 36(4): 29.
Davenport, T.H., De Long, D.W., Beers, M.C. (1999): Successful Knowledge Management Projects, The Knowledge Management Yearbook, 1999-2000.
Deci, E.L. (1975): Intrinsic Motivation, Plenum Press, New York.
Design-Based Research Collective (2003). Design-based Research: an emerging paradigm for educational inquiry. Educational Researcher, 32(1). 5-8.
He, W., Wei, K.-K. (2009): What drives continued knowledge sharing? An investigation of knowledge-contribution and-seeking beliefs, Decision Support Systems 46: 826-838.
Ipe, M. (2003): Knowledge Sharing on Organizations: A Conceptual Framework, Human Resource Development Review 2(4): 337.
Kensing, F., Munk-Madsen, A. (1993). "Participatory Design: Structure in the Toolbox." Communication of the ACM 36(4): 78.
Myerson, J. (2007): A Growing Movement, in Design for Inclusivity: A Practical Guide to Accessible, Innovative and User-Centred Design, Gower Publishing Limited, Publisher, ISBN: 978-0-566-80707-3.
Nonaka, I., Konno, N. (1998): The Concept of "Ba": Building a Foundation for Knowledge Creation, California Management Review 40(3): 40-54.
Nonaka, I., Takeuchi, H. (1995): The Knowledge-Creating company, Oxford University Press, ISBN: 978-019509269-1.
Nonaka, I., Von Krogh, G. (2009): Tacit Knowledge and Knowledge conversion: Controversy and Advancement in Organizational Knowledge Creation Theory, Organization Science 20(3): 635-652.
Osterloh, M., Frey, B (2000): Motivation, Knowledge Transfer, and Organizational Forms, Organization Science 11(5): 538.
Reiser, B.J., Tabak, I., Sandoval, W.A., Smith, B.K., Steinmuller, F., & Leone, A.J. (2001). BGuILE: Strategic and conceptual scaffolds for scientific inquiry in biology classrooms. In S.M. Carver& D. Klahr (Eds.), Cognition and instruction: Twenty-five years of progress (pp. 263-305). Mahwah, NJ: Lawrence Erlbaum.
Sandoval, W.A. (2003). Conceptual and epistemic aspects of students' scientific explanations. Journal of the Learning Sciences, 12(1). 5-51.
Sanoff, H. (2006): Origins of community design. Progressive Planning, Vol 166, 14-17.
Schuler, D., Namioka, A. (1993): Participatory Design: Principles and Practices, Lawrence Erlabum Associates, Inc., Publishers, ISBN: 0-8058-0951-1.
Spinuzzi, C. (2005): The methodology of participatory design. Technical Communication, Vol 52, No 2 163-174.
Tabak, I., & Reiser, B.J. (1997). Complementary roles of software-based scaffolding and teacher-student interactions in inquiry learning. In R. Hall& N. Miyake & N. Enyedy (Eds.), Computer Support for Collaborative Learning (CSCL) 1997 Conference (pp. 289-298). Toronto: Lawrence Erlbaum Associates.
These references have been extracted automatically and may have some errors. Signed in users can suggest corrections to these mistakes.
Suggest Corrections to References