You are here: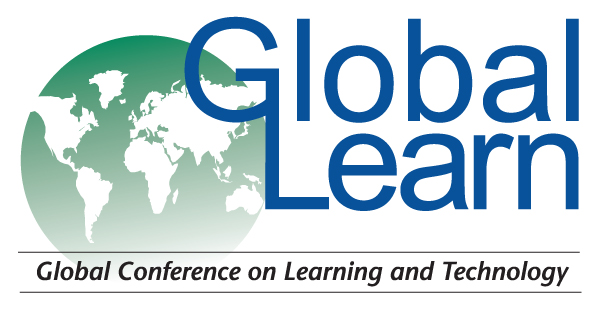 Mobile Learning Perception and Interest among Higher Education Distance Learners in Asia
PROCEEDINGS
Global Learn, in Penang, Malaysia ISBN 978-1-880094-79-2 Publisher: Association for the Advancement of Computing in Education (AACE)
Abstract
This study, as a part of Asia e University mobile Learning project (AeUmL), aimed to investigate the higher education distance learners' conceptualization and the level of interest towards having the opportunity to learn while mobile. It also addressed participants' access level and frequency use of the technologies typically employed in mobile learning. Quantitative data were collected from 112 survey respondents enrolled in AeU Post Graduate Programs in Kuala Lumpur center. Results yielded a mixed response in terms of student perception on various examples of mobile learning while their interest level and attitudes towards having the option of mobile learning were reported very high. Students' participation rate in utilizing mobile technologies and electronic learning activities were analyzed. Future research implications and issues surrounding the development of mobile learning in Asian higher education are also discussed.
Citation
Karimi, A., Hashim, Y. & Khan, N.M. (2010). Mobile Learning Perception and Interest among Higher Education Distance Learners in Asia. In Z. Abas, I. Jung & J. Luca (Eds.), Proceedings of Global Learn Asia Pacific 2010--Global Conference on Learning and Technology (pp. 4130-4139). Penang, Malaysia: Association for the Advancement of Computing in Education (AACE). Retrieved August 13, 2020 from https://www.learntechlib.org/primary/p/34509/.
Keywords
References
View References & Citations Map
Aburas, A., & Khalifa, O. (2007). PDA Mobile Learning Using Indoor Intelligent Wireless Whiteboard. Turkish Online Journal of Distance Education-TOJDE 8(2).
ACD. (2008). ASIA Cooperation Dialogue Key Documents. Retrieved 1 March, 2010, from http://www.acddialogue.com/key_documents/key_document06.php Aderinoye, R., Ojokheta, K., & Olojede, A. (2007). Integrating mobile learning into nomadic education programmes in Nigeria: Issues and perspectives. International Review of Research in Open and Distance Learning, 8(2).
AeU. (2010). Asia e University. Retrieved 1 March 2010, from http://www.aeu.edu.my/index.php Alexander, B. (2004). Going Nomadic: Mobile Learning in Higher Education. EDUCAUSE Review, 39(5), 28-35.
Ally, M. (2004). Using learning theories to design instruction for mobile learning devices. Paper presented at the Mobilelearning anytimeeverywhere, Mobile Learning 2004 International Conference, Rome.
Balasundaram, S.R., & Ramadoss, B. (2007). SMS for questioning and answering in the m-learning scenario. Journal of Computer Science, 3(2), 119-121.
Bates, A.W. (2001). National strategies for e-learning in post-secondary education and training: International Institute for Educational Planning, Paris, UNESCO.
Chinnery, G. (2007). Going to the MALL: Mobile Assisted Language Learning. Language Learning& Technology, 10(1), 9-16.
Clarke, I., & Flaherty, T. (2002). MLearning: Using wireless technology to enhance marketing education. Marketing Education Review, 12(3), 67-78.
Corbeil, J., & Valdes-Corbeil, M. (2007). Are you ready for mobile learning? Educause Quarterly, 30(2), 51.
Croop, F. (2008). Student perceptions related to mobile learning in higher education. Unpublished 3341141, Northcentral University, United States, Arizona.
Freeman, I., & Thomas, M. (2005). Consumerism in education. International Journal of Educational Management, 19(2), 153177.
Gall, M.D., Gall, J.P., & Borg, W.R. (2003). Educational research: An introduction. Boston: Pearson/Allyn, & Bacon.
Glaser, B. (2004). Naturalist inquiry and grounded theory. Naturalist, 5(1).
Jones, A., Issroff, K., Scanlon, E., McAndrew, P., & Clough, G. (2007). Affective factors in learning with mobile devices. Big Issues in Mobile Learning. Nottingham: Learning Science Research Institute at the University of Nottingham.
Karim, N.S.A., Darus, S.H., & Hussin, R. (2006). Mobile phone applications in academic library services: a students' feedback survey. Campus-Wide Information Systems, 23(1), 35-51.
Kim, S.H., Mims, C., & Holmes, K.P. (2006). An Introduction to Current Trends and Benefits of Mobile Wireless Technology Use in Higher Education. AACE Journal, 14(1), 77-100.
Malik, N., Belawati, T., & Baggaley, J. (2005). Framework of Collaborative Research and Development on Distance Learning Technology in Asia. Indian Journal of Open Learning, 14(3), 235.
Motiwalla, L. (2007). Mobile learning: A framework and evaluation. Computers& Education, 49(3), 581-596.
Nakahara, J., Hisamatsu, S., Yaegashi, K., & Yamauchi, Y. (2005). ITree: does the mobile phone encourage learners to be more involved in collaborative learning? Paper presented at the Proceedings of th 2005 conference on Computer support for collaborative learning: learning 2005: the next 10 years!
Peters, K. (2009). M-Learning: Positioning educators for a mobile, connected future. In M. Ally (Ed.), Mobile Learning: Transforming the Delivery of Education and Training (pp. 113-134): AU Press, Athabasca University.
Prensky, M. (2005). WHAT CAN YOU LEARN FROM A CELL PHONE? ALMOST ANYTHINGI1.
Riva, G., & Villani, D. (2005). CyberEurope. CyberPsychology and Behavior, 85(5), 510-511.-4138 DASHDASH
Shen, R., Wang, M., & Pan, X. (2008). Increasing interactivity in blended classrooms through a cutting-edge mobile learning system. British Journal of Educational Technology, 39(6), 1073-1086.
Singh, D., & Bakar, Z.A. (2007). Wireless implementation of a mobile learning environment based on students expectations. Int. J. Mob. Learn. Organ., 1(2), 198-215.
Sweeney, R. (2006). Millennial behaviors and demographics. Retrived 1 March, 2010 from http://libraryl.njit.edu/stafffolders/sweeney/Millennials/Article-Millennial-Behaviors.doc
Thornton, P., & Houser, C. (2005). Using mobile phones in English education in Japan. Journal of Computer Assisted Learning, 21(3), 217-228.
Traxler, J. (2007). Defining, Discussing, and Evaluating Mobile Learning: The moving finger writes and having writ…. International Review of Research in Open and Distance Learning, 8(2).
Urdan, T., & Weggen, C. (2000). Corporate e-learning: Exploring a new frontier. San Francisco: W.R. Hambrecht & Co.
Wagner, E. (2005). Enabling Mobile Learning. Educause Review, 40(3). Acknowledgements We greatly appreciate the assistance and valuable contribution by several people who made this work possible. Special thanks are due to the president of Asia e University, Professor Dato' Dr. Ansary Ahmed and the deputy president, Professor Dr. Hairudin Harun for their support. We are grateful to members of AeUmL project; Dr. Nurhizam Safie Satar, Dean of School of Information and communication Technology, Rosnah Amal Wan Razak and Reduan Samad, for their help and efforts and last but not least, thanks to all the AeU postgraduate students who participated in this study.-4139 DASHDASH
These references have been extracted automatically and may have some errors. Signed in users can suggest corrections to these mistakes.
Suggest Corrections to References