You are here: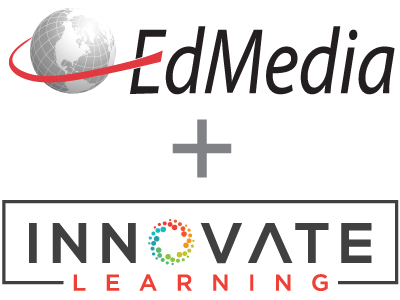 Educational Research Online: E-Learning Sequences Analyzed By Means Of Optimal-Matching
PROCEEDINGS
Stefan Iske, Technische Universität Darmstadt, Germany
EdMedia + Innovate Learning, in Vienna, Austria ISBN 978-1-880094-65-5 Publisher: Association for the Advancement of Computing in Education (AACE), Waynesville, NC
Abstract
This article presents the methodology of analyzing processes of e-learning by means of optimal-matching. The overall aim of optimal-matching is the identification of patterns, regularities and structures in navigational sequences (i.e. navigational paths). Thereby navigation as the interaction of a user with a hypertextual online learning environment is focussed. Based on the concept of Levenshtein distance empirical navigational sequences are compared and grouped by similarity using the method of cluster analysis. In methodological perspective the described approach is differentiated from methods of analyzing aggregated properties of navigational processes. From an educational point of view the process of navigation in hypertextual learning environments is described as autodidactics. Results of an empirical study of 1600 sequences including 4600 informational units in an hypertextual online learning environment are presented.
Citation
Iske, S. (2008). Educational Research Online: E-Learning Sequences Analyzed By Means Of Optimal-Matching. In J. Luca & E. Weippl (Eds.), Proceedings of ED-MEDIA 2008--World Conference on Educational Multimedia, Hypermedia & Telecommunications (pp. 3780-3789). Vienna, Austria: Association for the Advancement of Computing in Education (AACE). Retrieved January 27, 2023 from https://www.learntechlib.org/primary/p/28909/.
Keywords
References
View References & Citations Map
Abbott, A. & Forrest J. (1986). Optimal Matching Methods for Historical Sequences. Journal of Interdisciplinary History, 16 (3), 471-494.
Aisenbrey, S. (2000). Optimal matching Analyse: Anwendungen in den Sozialwissenschaften. Opladen: Leske und Budrich.
Bergmann, J. & Meier, C. (2000). Elektronische Prozessdaten und ihre Analyse. In U. Flick, E. Von Kardorff & I. Steinke (Eds.), Qualitative Forschung: Ein Handbuch (pp. 429-437). Reinbek: Rowohlt.
Berners-Lee, T. & Cailliau, R. (1990) WorldWideWeb: Proposal for a HyperText Project. Retrieved: 13.09.2007, from http://www.w3.org/Proposal.html
Brinkmann, D. (2000). Moderne Lernformen und Lerntechniken in der Erwachsenenbildung: Formen selbstgesteuerten Lernens. Bielefeld: Institut. Fü r Freizeitwissenschaft und Kulturarbeit (IFKA).
Bush, V. (1945). As we may think. Atlantic Monthly, 176 (1), 641-649.
Chan, T.W. (1995). Optimal Matching Analysis: A methodological note on studying career mobility. Work and Occupation, 4, 467-490.
Dieberger, A. (1997). Supporting Social Navigation on the WorldWide Web. International Journal of Human-Computer Studies, 46 (6), 815-825.
Dourish, P. & Chalmers, M. (1994). Running out of space: Models of Information Navigation. Short paper presented at HCI'94 (Glasgow, UK)
Engelbart, D.C. (1963). A Conceptual Framework for the Augmention of Man's Intellect. In P.W. Howerton (Ed.), Vistas in Information Handling (pp. 1-29). Washington, D.C.: Spartan Books.
Erzberger, C. & Prein, G. (1997). Optimal-Matching-Technik: Ein Analyseverfahren zur Vergleichbarkeit und Ordnung individuell differenter Lebensverl ä ufe. ZUMA-Nachrichten, 40 (21)
Erzberger, C. (2001). Sequenzmusteranalyse als fallorientierte Analysestrategie. In R. Sackmann & M. Wingens (Eds.), Strukturen des Lebenslaufs: Ü bergang-Sequenz-Verlauf (pp. 135-162). Weinheim: Juventa.
Halpin, B. & Chan, T.W. (1998). Class Careers as Sequences: An Optimal Matching Analysis of Work-Life Histories. European Sociological Review, 17 (2), 119-144.
Hamming, R.W. (1950). Error-Detecting and Error-Correcting. Bell System Technical Journal, 2, 147-160.
Iske, S. (2002). Vernetztes Wissen: Hypertext-Strategien im Internet. Bielefeld: Bertelsmann.
Iske, S. & Swertz, C. (2005) Methodologische Fragen der Verwendung von Bild-, Ton-und Textdaten zur Navigationsanalyse. Retrieved: 30.09.2005, from www.medienpaed.com/04-1/iske_swertz04-1.pdf
Iske, S. (2007). Navigationsanalyse: Methodologie der Analyse von Prozessen der Online-Navigation mittels Optimal-Matching. Essen: DuEPublico.
Koper, R. (2006). Current Research in Learning Design. Educational Technology& Society, 9 (1), 13-22.
Kruskal, J.B. (1999). An overview of sequence comparison. In D. Sankoff & J. Kruskal (Eds.), Time warps, string edits, and macromolecules: the theory and practice of sequence comparison (pp. 1-44). Stanford: CSLI.
Kuhlen, R. (1991). Hypertext. Ein nicht-lineares Medium zwischen Buch und Wissensbank. Berlin: Springer.
Landow, G.P. (1997). Hypertext 2.0: Hypertext-the convergence of contemporary critical theory and technology. Baltimore: Johns Hopkins University Press.
Leutner, D. (1992). Adaptive Lehrsysteme: Instruktionspsychologische Grundlagen und experimentelle Analysen. Weinheim: PVU.
Levenshtein, V.I. (1966). Binary codes capable of correcting deletions, insertions, and reversals. Cybernetics and Control Theory, 10 (8), 707-710.
Meder, N. (1997). Die Abbildung von Sachverhalten in die Zeit. In W. Schmied-Kowarzik (Ed.), Erkennen-Monas-Sprache (pp. 277-289). Wü rzburg: Kö nigshausen Neumann.
Meder, N. (2003). Didaktische Anforderungen an Lernumgebungen. In U. Ehlers (Ed.), E-Learning-Services im Spannungsfeld von Pä dagogik, Ö konomie und Technologie. L3-lebenslanges Lernen im Bildungsnetzwerk der Zukunft (pp. 50-69). Bielefeld:
Meder, N. (2006). Web-Didaktik: eine neue Didaktik webbasierten vernetzten Lernens. Bielefeld: Bertelsmann.
Nelson, T. (1965). Complex information processing: a file structure for the complex, changing and the indeterminate. In Association for Computing Machinery (Ed.), Proceedings of the 1965 20th national conference (pp. 84-100). Cleveland: ACM.
Priemer, B. (2004) Logfile-Analysen: Mö glichkeiten und Grenzen ihrer Nutzung bei Untersuchungen der Mensch-MaschineInteraktion. Retrieved: 24.02.2005, from http://www.medienpaed.com/04-1/priemer1.pdf
Reigeluth, C.M. (1999). A new paradigm of instructional theory. Mahwah, NJ: Erlbaum.
Sankoff, D. & Kruskal, J. (1999). Time warps, string edits, and macromolecules: the theory and practice of sequence comparison. Stanford: CSLI.
Webb, E.J., Campbell, D.T., Schwartz, R.D. & Sechrest, L. (1966). Unobtrusive measures: nonreactive research in the social sciences. Chicago: Rand McNally.
These references have been extracted automatically and may have some errors. Signed in users can suggest corrections to these mistakes.
Suggest Corrections to References