You are here: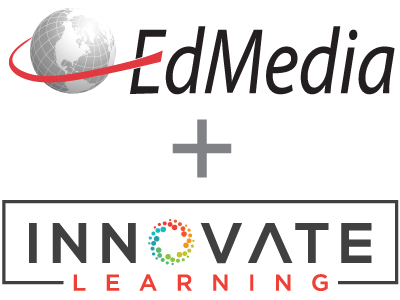 Mobile Technology and Teachers' Attitudes Towards ICTs in Basic Education
PROCEEDINGS
Keijo Sipilä, Department of education/ Municipality of Lieto, Finland
EdMedia + Innovate Learning, in Vienna, Austria ISBN 978-1-880094-65-5 Publisher: Association for the Advancement of Computing in Education (AACE), Waynesville, NC
Abstract
The use of ICTs has been increasing in Finnish primary and secondary schools for the last decade, but the possibilities of new technology are still not used in favor of pedagogical changes; pedagogical thinking in educational institutes has not advanced in parallel with technological advances. Teachers' attitudes and enthusiasm towards the use of ICTs in schools are significant factors in defining how technology is used in schools. The aim of this study was to investigate, if there is a difference in attitudes towards ICTs with teachers who have a personal laptop computer provided by the employee in use compared to teachers who don't. The data was collected with an online questionnaire, to which 69 teachers from 196 (31 %) replied. The analysis of the data revealed that teachers who were using personal laptops in their work regarded ICTs in teaching and in general more positively than teachers who weren't.
Citation
Sipilä, K. (2008). Mobile Technology and Teachers' Attitudes Towards ICTs in Basic Education. In J. Luca & E. Weippl (Eds.), Proceedings of ED-MEDIA 2008--World Conference on Educational Multimedia, Hypermedia & Telecommunications (pp. 3270-3278). Vienna, Austria: Association for the Advancement of Computing in Education (AACE). Retrieved March 24, 2023 from https://www.learntechlib.org/primary/p/28838/.
Keywords
References
View References & Citations Map
Asanti, R., Lehtinen, E. & Palonen, T. (2002). Työ el ä mä n muutokset ja osaamisen haasteet [Changes in working life]. In E. Lehtinen, & T. Hiltunen (Eds.). Oppiminen ja opettajuus [Learning and teachers]. Turun opettajankoulutuslaitos, Turku, Painosalama OY, 87 – 108.
Attwell, G. (2007). Personal Learning Environments-the future of eLearning? eLearning Papers, vol. 2 (1), 4.
Cotton, K. (1997). Computer-assisted instruction. Northwest Regional Educational Laboratory. School Improvement Research Series 9/7/97.
Enkenberg, J. (2003). Kest ä vä ä n tieto-ja viestint ä tekniikan opetuskä ytt ö ö n [Using ICTs in education effectively]. In J.
Fabry, D. & Higgs, J. (1997). Barriers to the effective use of technology in education. Journal of Educational Computing, 17 (4), 385– 395.
Guha, S. (2000). Are we all technically prepared? Teachers' perspective on the causes of comfort or discomfort in using computers at elementary grade teaching. Paper presented at the Annual Meeting of the National Association for the Education of Young Children,Atlanta, GA, November 8 – 11.
Haaparanta, H. (2007). Tietokoneistako virtaa perusopetuksen opettajille? Raportti opettajista ja teknologian kä yt ö st ä nyt ja
Hautamäki, A. (1998). Preface. In M. Sinko & E. Lehtinen (Eds.). Bitit ja pedagogiikka [Bits and pedagogy], Atena kustannus, WSOY –
Larner, D. & Timberlake, L. (1995). Teachers with limited computer knowledge: variables affecting use and hints to increase use. The Curry School of Education, University of Virginia.
Lehtonen M. (2003). Simulations as mental tools for network-based group learning. In B. Thompson& P. Nicholson (Eds.), Etraining practices for professional organisations: IFIP Open Working Conference. New York: Kluwer Academic Publishers.
Liao, Y.-K. (1998). Effects of hypermedia versus traditional instruction on student ' s achievement. Paper presented at the annual meeting of American Educational Research Association, San Diego, CA.
Rosen, L., Weil, M. (1995). Computer availability, computer experience and technophobia among public school teachers. Computers in Human Behavior, 11(1), 9– 31.
Russell, G. & Bradley, G. (1997). Teachers' computer anxiety: implications for professional development. Education and Information Technologies, 2 (1), 17 – 30.
Snoeyink, R. & Ertmer, P. (2001). Thrust into technology: how veteran teachers respond. Journal of Educational Technology Systems, 30 (1), 85– 111.
Tella, S. (1994). Uusi tieto-ja viestint ä tekniikka avoimen oppimisymp ä rist ö n kehitt ä j ä n ä [ICTs in developing learning environments]. Tutkimuksia 124, Helsinki, Helsingin yliopiston opettajankoulutuslaitos.
Tynjälä, P. (2000). Oppiminen tiedon rakentamisena. Konstruktivistinen oppimiskä sityksen perusteita [Learning as constructing knowledge. Fundamentals of constructivist concept of learning]. Helsinki, Tammi.
Uljens, M. (1997). School Didactics and Learning. A School Didactic Model Framing an Analysis of Pedagogical Implications of Learning Theory. Hove, East Sussex: Psychology Press. Acknowledgements
These references have been extracted automatically and may have some errors. Signed in users can suggest corrections to these mistakes.
Suggest Corrections to References