You are here: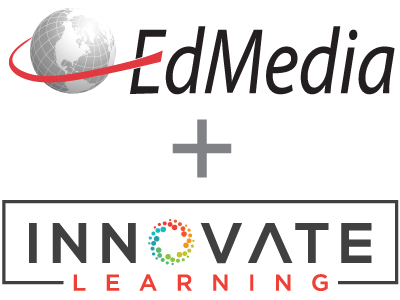 The Process and Products of Using Smartphones for Assessment in Elementary School Classrooms
PROCEEDINGS
EdMedia + Innovate Learning, in Vienna, Austria ISBN 978-1-880094-65-5 Publisher: Association for the Advancement of Computing in Education (AACE), Waynesville, NC
Abstract
This paper will discuss the implementation and results of a 2007-2008 academic year project involving the use of handheld computing tools, SmartPhones, to improve the classroom teaching skills of pre-service teacher candidates. The teacher candidates involved in the project used handheld computing devices to facilitate the assessment of their instructional effectiveness and student performance during their student teaching experience in an elementary school classroom. From the development of assessment instruments, to using alternative means for assessment including digital video and audio recordings, this paper documents teacher candidates' experiences with improving instruction and learning.
Citation
Redington Bennett, K. & Cunningham, A. (2008). The Process and Products of Using Smartphones for Assessment in Elementary School Classrooms. In J. Luca & E. Weippl (Eds.), Proceedings of ED-MEDIA 2008--World Conference on Educational Multimedia, Hypermedia & Telecommunications (pp. 3253-3258). Vienna, Austria: Association for the Advancement of Computing in Education (AACE). Retrieved April 1, 2020 from https://www.learntechlib.org/primary/p/28835/.
Keywords
References
View References & Citations Map
Bennett, K.R. & Cunningham, A. (2008). Preservice Teachers in Action: Formative Assessment with Handhelds. In C. Crawford et al. (Eds.), Proceedings of Society for Information Technology and Teacher Education International Conference 2008 (pp. 2798-2803). Chesapeake, VA: AACE.
Bennett, K.R. & Cunningham, A. (2007) Handhelds for Formative Assessment in the Elementary School. Paper presented at National Educational Computing Conference, Atlanta, GA. June 24-27. [Online Available: http://www.iste.org/ Content/NavigationMenu/Research/NECC_Research_Paper_Archives/NECC_2007/Bennett_Kristin_N07.pdf]
Black, P., & William, D. (1998). Assessment and classroom learning.Assessment in Education, 5(1), 7–74.
Bloom, B.S., Hastings, J.T., & Madaus, G.F (Eds.) (1971). Handbook on formative and summative evaluation of student learning. New York: McGraw-Hill.
Burnaford, G. & Hobson, D. (1995). Beginning with the group: Collaboration as the cornerstone of graduate teacher education. Action in Teacher Education, 17, 67-75.
Cognition and Technology Group at Vanderbilt. (1996). Looking at technology in context: A framework for understanding technology and education research. In D.C. Berliner and R.C. Calfee (Eds.), Handbook of educational psychology (pp. 807-840). New York: MacMillan.
Connelly, F.M. & Clandinin, D.J. (1988). Teachers as curriculum planners: Narratives of experience. New York: Teachers College Press.
Darling-Hammond, L., Ancess, J., & Falk, B. (1995). Authentic assessment in action: Studies of schools and students at work. New York: Teachers College Press.
Fueyo, V. & Koorland, M.A. (1997). Teacher as researcher: A synonym for professionalism. Journal of Teacher Education, 48, 336-344.
Herrington, J., & Oliver, R. (1999). Using situated learning and multimedia to investigate higher order thinking. Journal of Educational Multimedia and Hypermedia, 8(4), 401-421.
Johnson, M. & Button, K. (2000). Connecting graduate education in language arts with teaching contexts: The power of action research. English Education, 32 (2), 107-126.
Hsi, S. (2000, April). Using handheld technologies to connect Web-basedlearning to outdoor investigations. Paper presented at the National Association for Research in Science Teaching Annual Meeting. Lewis, Anne (2006). Celebrating 20 years of research on educational assessment: Proceedings of the 2005 CRESST Conference (Technical Report No. 698). Los Angeles, CA: Center for the Study of Evaluation& National Center for Research on Evaluation, Standards, and Student Testing Conference. [Online available: http://www.cse.ucla.edu/products/reports_set.htm ].
Means, B., Penuel, W.R., & Quellmalz, E. (2001). Developing assessments for tomorrow's classrooms. In W. Heinecke& L. Blasi (Eds.), Research Methods for Educational Technology. (Vol. Volume One: Methods of Evaluating Educational Technology.). Greenwich, CT: Information Age Press.
Mishra, P. & Koehler, M.J. (2006). Technological pedagogical content knowledge: A new framework for teacher knowledge. Teachers College Record 108(6), 1017-1054.
North Carolina Professional Teachers Standards Commission. (2007). North Carolina Professional Teaching Standards. Online: Available[ http://www.ncptsc.org/]. Sax, C. & Fisher, D. (2001). Using qualitative action research to effect change: Implications for professional education. Teacher Education Quarterly, 28 (2), 71-80.
Tripp, D. (1990). Socially critical action research. Theory in Practice, 29 (3), 158-166.
These references have been extracted automatically and may have some errors. Signed in users can suggest corrections to these mistakes.
Suggest Corrections to References