You are here: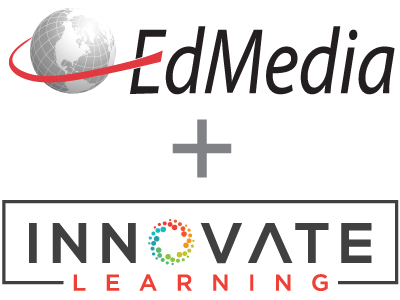 A Competence-based Approach for Formalizing Learning Goals in Work-integrated Learning
PROCEEDINGS
EdMedia + Innovate Learning, in Vienna, Austria ISBN 978-1-880094-65-5 Publisher: Association for the Advancement of Computing in Education (AACE), Waynesville, NC
Abstract
The paper suggests a way to support work-integrated learning for knowledge work which poses a great challenge for current research and practice. We first present a Workplace Learning Context Model which has been derived by analyzing knowledge work and the knowledge sources used by knowledge workers. The model specifies an integrative view on knowledge workers' work environment by connecting learning, work and knowledge spaces. We then focus on the part of the context which specifies learning goals and their interrelations to task and domain models. Our purpose is to support learning needs analysis which is based on a comparison of tasks performed in the past to those tasks to be tackled in the future. A first implementation in the APOSDLE project is presented including the models generated for five real world applications and the software prototype. We close with an outlook on future work.
Citation
Ley, T., Kump, B., Ulbrich, A., Scheir, P. & Lindstaedt, S. (2008). A Competence-based Approach for Formalizing Learning Goals in Work-integrated Learning. In J. Luca & E. Weippl (Eds.), Proceedings of ED-MEDIA 2008--World Conference on Educational Multimedia, Hypermedia & Telecommunications (pp. 2099-2108). Vienna, Austria: Association for the Advancement of Computing in Education (AACE). Retrieved March 31, 2023 from https://www.learntechlib.org/primary/p/28662/.
Keywords
References
View References & Citations Map
Albert, D., Hockemeyer, C., Mayer, B., Steiner, C.M (2007). Cognitive Structure Modelling of Skills for Technology-Enhanced
Anderson, L.W. & Krathwohl, D.A. (2001). A taxonomy for learning, teaching, and assessing: A revision of bloom's taxonomy of educational objectives. New York: Longman.
APOSDLE Consortium (2007). Integrated Modelling Methodology, Version 1, Deliverable D1.3. Available from http://www.aposdle.org/results
APOSDLE Consortium (2008). Second Prototype APOSDLE. Deliverables D1.4, D2.4, D3.4, D4.4, D5.4. Available from http://www.aposdle.org/results
Cruz, I.F., Sunna, W. And Chaudhry, A. (2004), "Ontology Alignment for Real-World Applications", Proceedings of the 2004 Annual National Conference on Digital Government Research, pp. 393-394.
Doignon, J. And Falmagne, J. (1999), Knowledge Spaces, Springer, Heidelberg.
Drucker, P.F. (1994), Post-Capitalist Society, HarperBusiness, New York, NY.
Elkjaer, B. (2000), "Learning and getting to know: the case of knowledge workers", Human Resource Development International, Vol. 3 No. 3, pp. 343-359.
Falmagne, J., Doignon, J., Koppen, M., Villano, M. And Johannesen, L. (1990), "Introduction to Knowledge Spaces: How to Build, Test, and Search Them", Psychological Review, Vol. 97 No. 2, pp. 201-224.
Gronau, N., Palmer, U., Schulte, K. And Winkler, T. (2003), "Modellierung von wissensintensiven Gesch ä ftsprozessen mit der Beschreibungssprache K-Modeler", in Reimer, U., Abecker, A., Staab, S. And Stumme, G. (Eds.), Professionelles Wissensmanagement-Erfahrungen und Visionen, Gesellschaft fü r Informatik, Bonn, Germany, pp. 315-322.
Gruber, T.R. (1993), "Toward Principles for the Design of Ontologies Used for Knowledge Sharing", in Guarino, N.P.R. (Eds.), Formal Ontology in Conceptual Analysis and Knowledge Representation, Kluwer Academic Publishers, Deventer, The Netherlands.
Hartlieb, E. (2000), Zur Rolle der Wissenslogistik im betrieblichen Wissensmanagement, Dissertation, Technische Universit ä t Graz, Graz, Austria.
Haskell, R.E. (2001), Transfer of Learning: Cognition and Instruction, Elsevier Academic Press.
Hockemeyer, C., Held, T. And Albert, D. (1998), "RATH-A Relational Adaptive Tutoring Hypertext WWW-Environment Based on Knowledge Space Theory", in Alvegard, C. (Ed.), CALISCE`98: Proceedings of the Fourth International Conference on Computer Aided Learning in Science and Engineering, Chalmers University of Technology, Gö teborg, Sweden, pp. 417-423.
Hollingsworth, D. (1995), Workflow Management Coalition: The Workflow Reference Model, Workflow Management Coalition, Hampshire, UK.
ISO (2000), Qualit ä tsmanagementsysteme: Anforderungen (ISO 9001:2000), International Organisation for Standardisation, Geneve.
Kooken, J., Ley, T. & De Hoog, R. (2007). " How Do People Learn at the Workplace? Investigating Four Workplace Learning Assumptions", in E. Duval, R. Klamma & M. Wolpers (Eds.), Creating New Learning Experiences on a Global Scale (Lecture Notes in Computer Science, Vol. 4753, pp. 158-171). Heidelberg: Springer.
Korossy, K. (1997), "Extending the theory of knowledge spaces: A competence-performance approach", Zeitschrift fü r Psychologie, Vol. 205, pp. 53-82.
Ley, T., Albert, D. And Lindstaedt, S.N. (2007), "Competency Management using the Competence Performance Approach: Modeling, Assessment, Validation and Use", in Sicilia, M.A. (Ed.), Competencies in Organizational E-Learning: Concepts and Tools, Information Science Publishing, Hershey, pp. 83-119.
Ley, T., Lindstaedt, S.N. And Albert, D. (2005), "Supporting Competency Development in Informal Workplace Learning", in Althoff, K., Dengel, A., Bergmann, R., Nick, M. And Roth-Berghofer, T. (Eds.), Professional Knowledge Management, Springer, Berlin, pp. 189-202.
Lindstaedt, S.N. And Farmer, J. (2004), "Kooperatives Lernen in Organisationen", in Haake, J., Schwabe, G. And Wessner, M. (Eds.), CSCL-Kompendium-Lehr-und Handbuch zum computerunterst ü tzten kooperativen Lernen, Oldenbourg Wissenschaftsverlag, Munich, Germany, pp. 191-220.
Pinchot, G. And Pinchot, E. (1996), "The Rise and Fall of Bureaucracy", in Myers, P.S. (Ed.), Knowledge Management and Organizational Design, Butterworth-Heinemann, Newton/MA, pp. 39-54.
Remus, U. (2002), Prozessorientiertes Wissensmanagement-Konzepte und Modellierung, Unpublished Dissertation, Universit ä t Regensburg, Regensburg, Germany.
Scheer, A. (2000), ARIS-Business Process Modeling, Springer Verlag, Heidelberg.
Schmidt, A. (2004), "Context-Steered Learning: The Learning in Process Approach", Proceeding of the IEEE Conference on Advanced Learning Technologies (ICALT 04) Joensuu, Finnland.
Sicilia, M. (2005), "Ontology-Based Competency Management: Infrastructures for the Knowledge-intensive Learning Organization", in Lytras, M. And Naeve, A. (Eds.), Intelligent Learning Infrastructures in Knowledge Intensive Organizations: A Semantic Web perspective, Idea Group, Hershey, pp. 302-324.
Ulbrich, A., Scheir, P., Lindstaedt, S.N. & Görtz, M. (2006). A Context-Model for Supporting Work-Integrated Learning. In W.
These references have been extracted automatically and may have some errors. Signed in users can suggest corrections to these mistakes.
Suggest Corrections to References