You are here: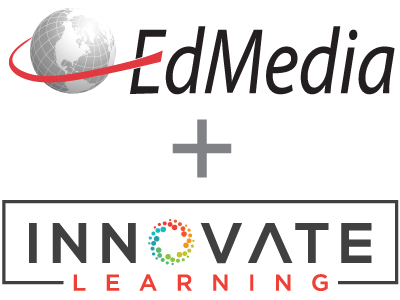 Evaluations of an Experiential Gaming Model: The Realgame Case
PROCEEDINGS
Kristian Kiili, Tampere University of Technology, Pori, Finland ; Timo Lainema, Turku School of Economics and Business Administration, Finland
AACE Award
EdMedia + Innovate Learning, in Orlando, FL USA ISBN 978-1-880094-60-0 Publisher: Association for the Advancement of Computing in Education (AACE), Waynesville, NC
Abstract
This paper examines the experiences of university students (N = 92) who participated in a business simulation game session. The main purpose of the paper is to validate the flow antecedents included in an experiential gaming model aimed to support the design of educational games. Additionally, the study aims to operationalize the flow construct in an educational game context and to test the constructed GameFlow questionnaire. Results indicated that the flow antecedents studied contributed to flow experience and should be considered in educational game design. Furthermore, the results provided some baseline evidence for the assumption that flow experience has a positive impact on learning and exploratory behaviour. Overall, these results indicate that experiential gaming model is a useful framework to study gaming experience and can be utilized in educational game design.
Citation
Kiili, K. & Lainema, T. (2006). Evaluations of an Experiential Gaming Model: The Realgame Case. In E. Pearson & P. Bohman (Eds.), Proceedings of ED-MEDIA 2006--World Conference on Educational Multimedia, Hypermedia & Telecommunications (pp. 2343-2350). Orlando, FL USA: Association for the Advancement of Computing in Education (AACE). Retrieved March 23, 2023 from https://www.learntechlib.org/primary/p/23336/.
Keywords
References
View References & Citations Map
Argyris, C. And Schön, D. (1974). Theory in practice: Increasing professional effectiveness. San Francisco: Jossey-Bass.
Barrows, H.S. & Tamblyn, R.N. (1980) Problem-based learning: An approach to medical education, New York, Springer.
Chen, H., Wigand, R., & Nilan, M.S. (1999). Optimal experience of web activities. Computers in Human Behavior, 15, 585-608.
Engel, C. (1997) Not Just a Method But a Way of Learning. In D. Boud, and G. Feletti (eds). The Challenge of Problem-based Learning. Second edition, London, Kogan Page.
Ghani, J.A. (1991). Flow in Human-Computer Interactions: Test of a Model. In J. Carey (Eds.), Human Factors in Management Information systems: Emerging Theoretical bases. Ablex New Jersey: Publishing Corp.
Ghani, J. & Deshpande, S. (1994). Task characteristics and the experience of optimal flow in human-computer interaction. The Journal of Psychology, 128, 381-391.
Jackson, S.A., & Eklund, R.C. (2002). Assessing flow in physical activity: The Flow State Scale-2 and Dispositional Flow Scale-2. Journal of Sport and Exercise Psychology, 24, 133-150.
Lainema, T. (2004). Redesigning the Traditional business gaming process: Aiming to capture business process authenticity. Journal of Information Technology Education, 3, 35-52.
Lainema, T. & Nurmi, S. (2006) Applying an authentic, dynamic learning environment in real world business. Computers& Education, 47, 94– 115.
Lave, J., & Wenger, E. (1990). Situated learning: legitimate periperal participation. Cambridge, UK: Cambridge University Press.
Miller, G. (1956) The magical number seven, plus or minus two: some limits on our capacity for processing information, Psychological Review, 63, 81-97.
Moreno, R. & Mayer, R.E. (2005). Role of guidance, reflection, and interactivity in an agent-based multimedia game. Journal of Educational Psychology, 97, 117-128.
Norman, D.A. (1993). Things that make us smart: defending human attributes in the age of the machine. New York: Addison-Wesley.
Novak, T.P., Hoffman, D.L., & Yung, Y.F. (2000). Measuring the flow construct in online environments: A structural modeling approach. Marketing Science, 19, 22–42.
Salonius-Pasternak, D.E. & Gelfond, H.S. (2005). The next level of research on electronic play: Potential benefits and contextual influences for children and adolescents. Human Technology, 1, 5-22.
Skadberg, Y.X., & Kimmel, J.R. (2004). Visitors' flow experience while browsing a website: Its measurement, contributing factors, and consequences. Computers in Human Behavior, 20, 403-422.
Swaak, J., & De Jong, T. (1996) Measuring intuitive knowledge in science: The development of the what-if test. Studies in Educational Evaluation, 22, 341– 362.
Swaak, J., van Joolingen, W.R., & De Jong, T. (1998) Supporting simulation-based learning; The effects of model progression and assignments on definitional and intuitive knowledge. Learning and Instruction, 8, 235–252.
Sweetser, P. & Wyeth, P. (2005). GameFlow: A model for evaluating player enjoyment in games. ACM Computers in Entertainment, 3.
Webster, J., Trevino, L.K., & Ryan, L. (1993) The dimensionality and correlates of flow in human-computer interaction. Computers in Human Behavior, 9, 411-426.
Voelkl, J.E. And Ellis, G.D. (1998). Measuring flow experiences in daily life: An examination of the items used to measure challenge and skill. Journal of Leisure Research, 30, 380-389.
These references have been extracted automatically and may have some errors. Signed in users can suggest corrections to these mistakes.
Suggest Corrections to References