You are here: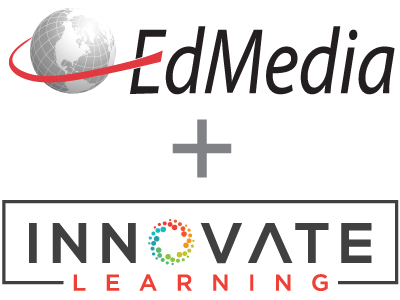 Authentic Assessments: A Critical thinking and Engagement Tool for Online Courses
PROCEEDING
Lilia Juele, Rockland Community College (SUNY), United States
EdMedia + Innovate Learning, in Amsterdam, Netherlands Publisher: Association for the Advancement of Computing in Education (AACE), Waynesville, NC
Abstract
The purpose of this qualitative research study is to explore how authentic assessments are used by online instructors in an effort to achieve a better understanding of authentic assessment strategies, techniques, and processes used for college-level online courses. The study is a result of conducting interviews to instructors regarding their experiences in the use of authentic assessments in their online courses. The findings strongly suggested that using authentic assessments encourage critical thinking and engagement when used in discussion forum, writing assignments, and problem based assignments. On the use of authentic assessment for achieving program and institutional effectiveness in online learning, the findings in the study strongly suggested that the use of authentic assessments contributed to improving credibility at the program and institutional levels. The study highlighted the need for institutions to support faculty in developing assessments for online courses by providing the needed incentives, training and professional development that will help instructors gain fluency in the design and development of authentic assessment that will equip online students with critical thinking skills necessary to meet the challenges they will face after graduation.
Citation
Juele, L. (2018). Authentic Assessments: A Critical thinking and Engagement Tool for Online Courses. In T. Bastiaens, J. Van Braak, M. Brown, L. Cantoni, M. Castro, R. Christensen, G. Davidson-Shivers, K. DePryck, M. Ebner, M. Fominykh, C. Fulford, S. Hatzipanagos, G. Knezek, K. Kreijns, G. Marks, E. Sointu, E. Korsgaard Sorensen, J. Viteli, J. Voogt, P. Weber, E. Weippl & O. Zawacki-Richter (Eds.), Proceedings of EdMedia: World Conference on Educational Media and Technology (pp. 1967-1981). Amsterdam, Netherlands: Association for the Advancement of Computing in Education (AACE). Retrieved April 10, 2020 from https://www.learntechlib.org/primary/p/184435/.
References
View References & Citations Map
Anderson, R.S. (1998). Why talk about different ways to grade? The shift from traditional assessment to alternative assessment. New Directions in Teaching and Learning, 74, 5-16.
Baker, D.L. (2011). Designing and orchestrating online discussions. MERLOT Journal of Online Learning and Teaching, 7, 401-411. Retrieved from http://jolt.merlot.org/vol7no3/baker_0911.htm
Bailey, K.M. (1998). Learning about language assessment: Dilemmas, decisions, and directions. Boston, MA: Heinle.
Beebe, R., Vonderwell, S., & Boboc, M. (2010). Emerging patterns in transferring assessment practices from f2f to online environments. Electronic Journal of E-Learning, 8, 1-12.
Bloom, B.S., Englehart, M.D., Furst, E.J., Hill, W.H., & Krathwohl, D.R. (1956). Taxonomy of educational objectives handbook 1: Cognitive domain. New York, NY: McKay.
Calfee, R.C., & Hiebert, E.H. (1991). Classroom assessment of literacy. In R. Barr, M. Kamil, P. Mosenthal, & P.D. Pearson (Eds.). Handbook of research on reading (2nd ed.). White Plains, NY: Longman.-1978-EdMedia+ Innovate Learning 2018-Amsterdam, Netherlands, June 25-29, 2018
Cercone, K. (2008). Characteristics of adult learners with implications for online learning design, AACE Journal, 16, 137-159.
Cirit, N.C. (2015). Assessing ELT pre-service teachers via web 2.0 tools: Perceptions toward traditional, online and alternative assessment. The Turkish Online Journal of Educational Technology, 14. Retrieved from http://search.proquest.com.library.capella.edu/docview/ 1728238463?accountid=27965.
Creswell, J.W. (2012). Educational research: Planning, conducting, and evaluating quantitative and qualitative research (4th ed.). Thousand Oaks, CA: Sage.
Darling-Hammond, L. (1994). Setting standards for students: The case for authentic assessment. The Educational Forum, 59, 14–21.
Ewell, P.T. (1989). Proceedings of the national conference on assessment in higher education: Hearts and minds: Some reflections on the ideologies of assessment (pp. 1-26) Washington, DC: American Association of Higher
Garrison, D.R., & Arbaugh, J.B. (2007). Researching the community of inquiry framework: Review, issues, and future directions. The Internet and Higher Education, 10, 157-172. Doi:10.1016/J.iheduc.2007.04.001
Gikandi, J. (2013). Synergy between authentic assessment activities and learner autonomy: How does this stimulate shared authenticity in online higher education? International Journal on ELearning, 12, 353.
Gomez, M.L., Graue, M.E., & Block, M.N. (1991). Reassessing portfolio assessment: Rhetoric and reality. Language Arts, 68, 620–628.
Green, J. & Thorogood, N. (2009). Qualitative methods for health research (2nd ed.). Thousand Oaks, CA: Sage.
Gulikers, J.T.M., Bastiaens, T.J. & Kirschner, P.A. (2004). A five-dimensional framework for authentic assessment. Educational Technology Research and Development, 52, 67. Do i:10.1007/BF02504676
Hamayan, E. (1995). Approaches to alternative assessment. Annual Review of Applied Linguistics, 15, 212-226.
Harp, B. (Ed). (1991). Assessment and evaluation in whole language programs. Norwood, MA: ChristopherGordon.
Hass, M., & Osborne, J. (2002). Using formative portfolios to enhance graduate school psychology programs. California School Psychologist, 7, 75–84.
Howell, C. (2001). Facilitating responsibility for learning in adult community college students. Retrieved from ERIC Digest website http://ericae.net/edo/ed451841.htm
Huss, J., & Eastep, S. (2015). Faculty expectations toward their online courses: Are they on the same screen with their students? Journal of Inquiry and Action in Education, 6(3). Retrieved from http://digitalcommons.buffalostate.edu/jiae/vol6/iss3/2
Kearns, L.R. (2012). Student assessment in online learning: Challenges and effective practices. Journal of Online Learning and Teaching, 8, 198.
Kramer, C.J. (1990). Documenting reading and writing growth in the primary grades using informal methods of evaluation. The Reading Teacher, 43, 356-357.
Liskin-Gasparro, J.E. (1996). Circumlocution, communication strategies, and the ACTFL proficiency guidelines: An analysis of student discourse. Foreign Language Annals, 29, 317-330.
Mehrens, W. (1992). Using performance assessment for accountability purposes. Educational Measurement: Issues and Practice, 11, 3-9.
Merriam, S. (2009). Qualitative research: A guide to design and implementation. San Francisco, CA: Jossey-Bass.
Meyen, E.L., Aust, R.J., Bui, Y.N., & Isaacson, R. (2002). Assessing and monitoring student progress in an elearning personnel preparation environment. Teacher Education and Special Education, 25, 187-198.
Moallem, M. (2007). Proceedings of IADIS International Conference on Cognition and Exploratory Learning in the Digital Age 2007: Assessment of complex learning tasks: A design model. IADIS.
Palomba, C.A., and Banta, T.W. (1999). Assessment essentials: Planning, implementing, and improving assessment in higher education. San Francisco, CA: Jossey-Bass.
Pintrich, P.R., Smith, D., Garcia, T., & McKeachi, W. (1991). Motivated strategies for learning questionnaire. Ann Arbor. MI: University of Michigan.
Reeves, T. (2000). Alternative assessment approaches for online learning environments in higher education. Educational Computing Research, 23, 101-111.
Reeves, T.C., Herrington, J., & Oliver, R. (2002). Authentic activities and online learning. In A. Goody, J. Herrington& M. Northcote (Eds.), Quality conversations: Research and development in higher education (Vol. 25, pp. 562-567). Jamison, Australia: HERDSA.
Salvia, J., & Ysseldyke. J.E. (2004). Assessment in special and inclusive education (9th ed.). Boston, MA: Houghton-Mifflin.
Shelton, K. (2011). A review of paradigms for evaluating the quality of online education programs. Online Journal of Distance Learning Administration, 4. Retrieved from http://www.westga.edu/~distance/ojdla/spring141/shelton141.html
Short, K., & Burke, C. (1991). Creating curriculum. Portsmouth, NH: Heinemann.
Simonson M., Smaldino, S, Albright, M. & Zvacek, S. (2000). Teaching and learning at a distance: Foundations of distance education. Upper Saddle River, NJ: Prentice-Hall.
Sternberg, R.J. (1994). Diversifying instruction and assessment. The Educational Forum, 59, 47–52.
Stufflebeam, D.L. (2001). Evaluation models. New Directions for Evaluation, 2001(89), 7-98.
Tyler, R.W. (1949). Basic principles of curriculum and instruction. Chicago, IL: University of Chicago Press.-1980-EdMedia+ Innovate Learning 2018-Amsterdam, Netherlands, June 25-29, 2018
Vaughan, N.D. (2010). A blended community of inquiry approach: Linking student engagement and course redesign. The Internet and Higher Education, 13, 60-65.
Walvoord, Barbara. (2004). Assessment clear and simple: A practical guide for institutions, departments, and general education. San Francisco, CA: Jossey-Bass.
Wiggins, G. (1993). Assessment: Authenticity, context, and validity. Phi Delta Kappan, 75, 200-214.
These references have been extracted automatically and may have some errors. Signed in users can suggest corrections to these mistakes.
Suggest Corrections to References