You are here: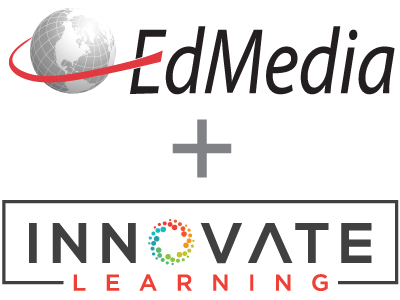 Evaluative Research on Virtual and Augmented Reality for Children
PROCEEDING
Seonghye Yoon, LET's Lab, Korea (South) ; JeeEun Jang, Envisible, inc., Korea (South) ; JiYoung Lim, Ewha Womans University, Korea (South)
AACE Award
EdMedia + Innovate Learning, in Amsterdam, Netherlands Publisher: Association for the Advancement of Computing in Education (AACE), Waynesville, NC
Abstract
Recently, VR and AR technologies have attracted much attention in the field of education. The purpose of this study was to investigate the quantitative and qualitative aspects of learning experiences of the learners, the primary nurturers, and the experts using educational VR and AR content. Three kinds of AR and VR content were evaluated. Nineteen children, nineteen nurturers, and seven experts participated in the evaluation. We examined the quality of learning, usability, satisfaction, and wearability of a device for the children, as well as the educational usefulness, device usability, and effectiveness of nurturers and experts. The result showed that all three kinds of content were found to induce a high level of flow and satisfaction. In addition, some areas for improvement were identified and based on this, the possibility of educational use of VR/AR content was discussed.
Citation
Yoon, S., Jang, J. & Lim, J. (2018). Evaluative Research on Virtual and Augmented Reality for Children. In T. Bastiaens, J. Van Braak, M. Brown, L. Cantoni, M. Castro, R. Christensen, G. Davidson-Shivers, K. DePryck, M. Ebner, M. Fominykh, C. Fulford, S. Hatzipanagos, G. Knezek, K. Kreijns, G. Marks, E. Sointu, E. Korsgaard Sorensen, J. Viteli, J. Voogt, P. Weber, E. Weippl & O. Zawacki-Richter (Eds.), Proceedings of EdMedia: World Conference on Educational Media and Technology (pp. 1603-1613). Amsterdam, Netherlands: Association for the Advancement of Computing in Education (AACE). Retrieved May 27, 2019 from https://www.learntechlib.org/primary/p/184386/.
References
View References & Citations Map
Adams Becker S., Freeman, A., Giesinger Hall, C., Cummins, M., and Yuhnke, B. (2016). NMC/CoSN Horizon Report: 2016 K-12 Edition. Austin, Texas: The New Media Consortium
Antonietti, A., & Cantoia, M. (2000). To see a painting versus to walk in a painting: an experiment on sense-making through virtual reality, Computers and Education, 34, P.221
Dix, A., Finlay, J., Abowd, G.D., & Beale, R. (2004). Human-Computer Interaction. UK: Prentice Hall.
Gibson, J.J. (1979). The ecological approach to visual perception, Boston: Houghton Mifflin.
Hanington, B., & Martin, B. (2012). Universal methods of design: 100 ways to research complex problems, develop innovative ideas, and design effective solutions. Rockport Publishers.
Huang, H.M., Rauch, U., & Liaw, S.S. (2010). Investigating learners' attitudes toward virtual reality learning environments: Based on a constructivist approach. Computers& Education, 55(3), 1171-1182.
Kim, J.W. (2005). Human computer interaction: introduction. Seoul: Ahn Graphics.
Kye, B.K., So. H.J., Lee, J.H., & Chung, G.H. (2016). Study on utilizing new technologies for education(II): the effect of Virtual Reality and 3D printing to user experience. Korea Education and Research Institution Service: KR 2016-7.
Milgram, P., & Keshino, F. (1994). A taxonomy of mixed reality visual display. IEICE Transactions on Information and Systems, E77-D,12, 1321-1329.
Preece, J., & Rombach, H.D. (1994). A taxonomy for combining software engineering and human-computer interaction measurement approaches: towards a common framework. International Journal of HumanComputer Studies, 41(4), 553-583.
Ryu, J., & Yu, S. (2017). The effect of gesture based interface on presence perception and performance in the virtual reality learning environment. The Korean Educational Review, 23(1), 35-56.
Schubert, T., Friedmann, F., & Regenbrecht, H. (2001). The experience of presence: Factor analytic insights. Presence: Teleoperators and virtual environments, 10(3), 266-281.
Seol, J.W. (2016). Evaluation of satisfaction through immersive 3D simulation game Pilot program for VR. Journal of Digital Design, 16, 144-154
So, Y.H. (2016). Relationship with educational effects and medium characteristics in virtual reality learning based on immersion gear VR. Korean Journal of the Communication Design, 54, 226-237.
Soloway, E., Guzdial, M., & Hay, K.E. (1994). Learner-centered design: the challenge for HCI in the 21st century. Interactions, 1(2), 36-48.
Lee, J., & Lee, J. (2007). Development of evaluation criteria and analysis for game-type learning program based on HCI. Journal of The Korean Association of Information Education, 11(1), 1-11.
Lee, L.K., Chau, C.H., Chau, C.H., & Ng, C.T. (2017, June). Using Augmented Reality to Teach Kindergarten Students English Vocabulary. In Educational Technology (ISET), 2017 International Symposium on (pp. 5357).
Love, S. (2005). Understanding mobile human-computer interaction. Butterworth-Heinemann.
Milich, R., & Neilson, J. (1990). Improving a human-computer dialogue. Communication of the ACM, 33(3), 338348. Norman, D, A. (1988). The Psychology of everyday things. NY: Basis Books.
These references have been extracted automatically and may have some errors. Signed in users can suggest corrections to these mistakes.
Suggest Corrections to References