You are here: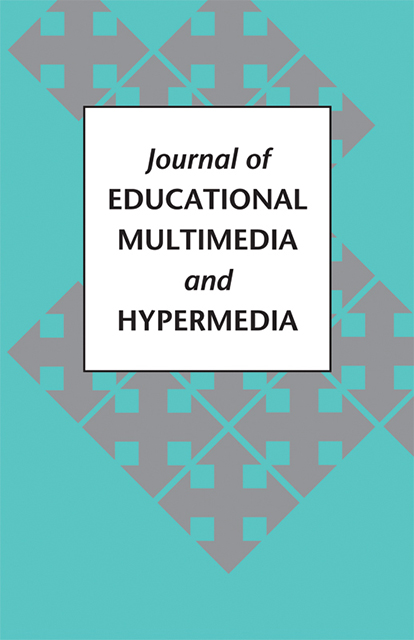 There is More to Digital Learning than Counting on Your Fingers: Transforming Learning and Teaching with Digital Pedagogy.
article
Journal of Educational Multimedia and Hypermedia Volume 27, Number 2, ISSN 1055-8896 Publisher: Association for the Advancement of Computing in Education (AACE), Waynesville, NC USA
Abstract
This paper explores how pedagogy is being influenced by fast developing digital technologies. Results are presented from exploratory research conducted in 2016. The findings are addressed in terms of the transformation of learning and education, including the move from the measured to the engaged classroom. Emerging technology creates a natural synergy of Constructivist educational theory with new convivial tools, making possible the emergence of a new Digital Pedagogy able to liberate learning.
Citation
Smirnova, L., Lazarevic, B. & Malloy, V. (2018). There is More to Digital Learning than Counting on Your Fingers: Transforming Learning and Teaching with Digital Pedagogy. Journal of Educational Multimedia and Hypermedia, 27(2), 231-244. Waynesville, NC USA: Association for the Advancement of Computing in Education (AACE). Retrieved July 13, 2020 from https://www.learntechlib.org/primary/p/178520/.
References
View References & Citations Map
Amiel, T., & Reeves, T.C. (2008). Design-based research and educational technology: Rethinking technology and the research agenda. Educational Technology& Society, 11 (4), 29–40.
Arendt, A. & Westover, J. (2014). The Meaning of Engaged Learning. The International Journal of Adult, Community, and Professional Learning, 20, 1322.
Bates, A.W., & Poole, G (2003). Effective teaching with technology in higher education: Foundations for success. San Francisco, CA: Jossey-Bass.
Bebell, D., O'Dwyer, L., Russell, M. & Hoffmann, T. (2010). Concerns, considerations, and new ideas for data collection and research in educational technology studies. Journal of Research on Technology in Education, 43(1), 29–52
Beetham, H., Sharpe, R. (2013). Rethinking Pedagogy for a Digital Age: Designing for 21st Century Learning, Routledge
Bowen, S. (2005). Engaged Learning: Are We All on the Same Page? Associations of American Colleges and Universities, Peer Review, winter 2005, 4-7.
Bruner, J. (1990). Acts of meaning. Cambridge, MA: Harvard University Press
Cannon, R. (2001). Pedagogy: A point of view. Teaching in Higher Education, 6(3), 415–419.
Carey, J., Wade, S., & Wolfe, C. (2008). Lessons Learned: The Effect of Prior Technology Use On Web-Based Interventions. CyberPsychology Behavior, 11(2): 188–195.
Elbow, P. (1994). Ranking Evaluating, Linking: Sorting Out Three Forms of Judgement. Massachusetts RetrievedDecember 10, 2016 http://scholarworks.umass.edu/cgi/viewcontent.cgi?article=1011 & Context=eng_faculty_
Gage, N.L. (1977). The Scientific Basis of the Art of Teaching. New York: Teachers College Press.
Gess-Newsome, J., Blocher, M., Clark, J., Menasco, J. & Willis, E. (2003). Technology infused professional development: A framework for development and analysis. Contemporary Issues in Technology and Teacher Education, 3(3), 324-340.
Greene, J.C. (2007). Mixed methods in social inquiry. New York: Wiley
Greene, J.C., Caracelli, V.J. & Graham, W.F. (1989). Toward a conceptual framework for mixed method evaluation design. Educational Evaluation and Policy Analysis, 11, 255–274.
Hailikari, T., Katajavuori, N., & Lindblom-Ylanne, S. (2008). The Relevance of Prior Knowledge in Learning and Instructional Design. American Journal of Pharmaceutical Education, 72(5), 1-8.
Hancock B., Windridge K., & Ockleford E. (2007). An Introduction to Qualitative Research. The NIHR RDS EM / YH.
Herold, B. (2015). Why Ed Tech Is Not Transforming How Teachers Teach, Education Week June 10, 2015
Herold, B. (2016). Technology in Education: An Overview. Education Week. (2016, February 5) Issues A-Z. Editorial Projects in Education Research Center. Retrieved December 6, 2016 from http://www.edweek.org/ew/issues/technology-in-education/ Korgen, K. & White, J. (2010). The Engaged Sociologist: Connecting the Classroom to the Community (3rd Ed.). Thousand Oaks: Sage Publications.
Luo, H. (2011). Qualitative Research on Educational Technology: Philosophies, Methods and Challenges. International Journal of Education, 3(2), 1-16.
Lyman O.R., & Longnecker, M.T. (2001). An Introduction to Statistical Methods and Data Analysis. (6th Ed.). Texas A&M University, Thomson Learning-DUXBURY Press.
Makopoulou, K., & Armour, K. (2014). Possibilities and challenges in teachers' collegial learning. Educational Review, 66(1), 75-95.
Middleton, D. (2010). Putting the Learning into E-learning. European Political Science, 9(1), 5-12.
Punch, K. & Oancea, A. (2014). Introduction to Research Methods in Education (2nd Ed.). Sage. There is more to Digital Learning than Counting on your Fingers teacher education: a case study. Innovations in Education& Teaching International, 51(2), 207-217
Revere, L. & Kovach, J.V. (2011). Online technologies for engaged learning: A meaningful synthesis for educators. Quarterly Review of Distance Education, 12, 113–124.
Romantcev, G.M., Ronzhina, N.V. (2013), Professional'naja pedagogika iprofessional'no pedagogicheskoe obrazovanie kak edinstvo teorii i praktiki obrazovatel'nogo processa (Professional Pedagogy and Vocational
Siemens, G. (2004). Connectivism. A learning theory for the digital age. Retrieved December 8, 2016 from http://www.elearnspace.org/Articles/connectivism.htm
Smith, S. (1998). Risk and Our Pedagogical Relation to Children. Albany, NY. SUNY
Strauss, A. & Corbin, J.M., Eds. (1997). Grounded Theory in Practice, Sage Publications.
Strommel, J. (2014). Critical Digital Pedagogy: A definition. Continued Studies, Perspectives, Nov. 21, 2014 Retrieved December 6, 2016 https://news.continuingstudies.wisc.edu/critical-digital-pedagogy-a-definition/
Tinning, R. (2010). Pedagogy and Human Movement: Theory, Practice, Research, Routledge
Tucker, S.Y. (2014). Transforming Pedagogies: Integrating 21ST Century Skills and Web 2.0 Technology. Turkish Online Journal of Distance Education (TOJDE), 15(1), 166-173.
Wehlburg, C. (2006). Meaningful Course Revision: Enhancing Academic Engagement Using Student Learning Data. Anker Publishing Company. Smirnova, Lazarevic, and Malloy
These references have been extracted automatically and may have some errors. Signed in users can suggest corrections to these mistakes.
Suggest Corrections to References