You are here: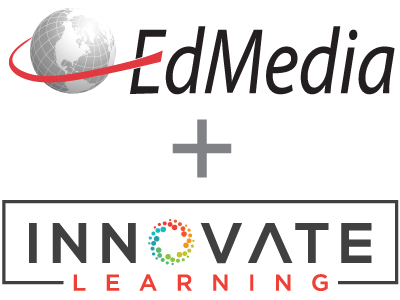 Designing your Flipped Classroom using the Flipped Teacher & Flipped Learner (FTFL) Framework
PROCEEDING
Jorge Reyna, Peter Meier, University of Technology Sydney, Australia
EdMedia + Innovate Learning, in Washington, DC ISBN 978-1-939797-29-2 Publisher: Association for the Advancement of Computing in Education (AACE), Waynesville, NC
Abstract
FC has become popular in tertiary educational settings since 2007. The research in the field is experiencing a surge regarding publications on the benefits and challenges of this instructional approach. Although, it has been reported a lack of consistent approach to implementing FC. Research in FC is still considered on its infancy and with the lack of pedagogical integrity. The Flipped Teacher and Flipped Learner Framework (FTFL) is one of the first evidence-based models to guide the implementation of FC. It is designed with a seven-step to support both educators and students in their teaching and learning. Based on principles of active learning theory, levels of understanding, inclusive design and evaluation, the framework acts as a conduit between theory and real practice. This roundtable will present the evidence behind the FTFL Framework in a practical way to support and guide educators and students through this flipped model of teaching and learning.
Citation
Reyna, J. & Meier, P. (2017). Designing your Flipped Classroom using the Flipped Teacher & Flipped Learner (FTFL) Framework. In J. Johnston (Ed.), Proceedings of EdMedia 2017 (pp. 892-897). Washington, DC: Association for the Advancement of Computing in Education (AACE). Retrieved March 31, 2020 from https://www.learntechlib.org/primary/p/178401/.
References
View References & Citations Map
Abeysekera, L., & Dawson, P. (2015). Motivation and cognitive load in the flipped classroom: definition, rationale and a call for research. Higher Education Research& Development, 34(1), 1-14. Doi:10.1080/07294360.2014.934336
Bergmann, J., & Sams, A. (2012). Flip your classroom: Reach every student in every class everyday: International Society for Technology in Education.
Bharali, R. (2014). Enhancing Online Learning Activities for Groups in Flipped Classrooms. Learning and Collaboration Technologies: Technology-Rich Environments for Learning and Collaboration, Pt Ii, 8524, 269-276.
Biggs, J.B., & Collis, K.F. (2014). Evaluating the quality of learning: The SOLO taxonomy (Structure of the Observed Learning Outcome) : Academic Press.
Brown, D. (2010). Eight principles of information architecture. Bulletin of the American Society for Information Science and Technology, 36(6), 30-34.
Chen, H.Y.L., Chen, N.S., & Ieee. (2014). Design and Evaluation of a Flipped Course Adopting the Holistic Flipped Classroom Approach. 2014 14th Ieee International Conference on Advanced Learning Technologies (Icalt), 627-631.
Clark, K.R. (2015). The Effects of the Flipped Model of Instruction on Student Engagement and Performance in the Secondary Mathematics Classroom. Journal of Educators Online, 12(1), 91-115.
Du, S.C., Fu, Z.T., & Wang, Y. (2014). The Flipped Classroom-Advantages and Challenges. Proceedings of the 2014 International Conference on Economic Management and Trade Cooperation, 107, 17-20.
Fautch, J.M. (2015). The flipped classroom for teaching organic chemistry in small classes: is it effective? Chemistry Education Research and Practice, 16 (1), 179-186.
Goodsell, A.S. (1992). Collaborative learning: A sourcebook for higher education.
Guan, S. (2013). Flipped Learning Driven by Students: A Case Study of aForeign Language Class. 6th International Conference of Education, Research and Innovation (Iceri 2013), 464-468.
Huang, Y.-N., & Hong, Z.-R. (2016). The effects of a flipped English classroom intervention on students' information and communication technology and English reading comprehension. Educational Technology Research& Development, 64 (2), 175-193.
Jensen, J.L., Kummer, T.A., & Godoy, P. (2015). Improvements from a Flipped Classroom May Simply Be the Fruits of Active Learning. Cbe-Life Sciences Education, 14(1). Doi:10.1187/10.1187/cbe.14-08-0129
Karabulut‐Ilgu, A., Jaramillo Cherrez, N., & Jahren, C.T. (2017). A systematic review of research on the flipped learning method in engineering education. British Journal of Educational Technology.
Kerr, T., McAlpine, I., & Grant, M. (2014). The one-eyed king: positioning Universal Design within learning and teaching at a tertiary institution. Rhetoric and Reality: Critical perspectives on educational technology. Proceedings ascilite Dunedin, 698-702.
Krathwohl, D.R. (2002). A revision of Bloom's taxonomy: An overview. Theory Into Practice, 41(4), 212-218.
Lane, S. (2015). Servant Leadership: Empowering Learners through Flipped Classrooms. American Journal of Educational Research, 3(11), 1211-1216.
Malamed, C. (2015). Visual Design Solutions: Principles and Creative Inspiration for Learning Professionals: John Wiley& Sons.
McDade, S.A. (1995). Case study pedagogy to advance critical thinking. Teaching of psychology, 22(1), 9-10. McLaughlin, J.E., Roth, M.T., Glatt, D.M., Gharkholonarehe, N., Davidson, C.A., Griffin, L.M.,...
Mumper, R.J. (2014). The Flipped Classroom: A Course Redesign to Foster Learning and Engagement in a Health Professions School. Academic Medicine, 89(2), 236-243.
O'Flaherty, J., & Phillips, C. (2015). The use of flipped classrooms in higher education: A scoping review. The Internet and Higher Education, 25, 85-95.
Pluta, W.J., Richards, B.F., & Mutnick, A. (2013). PBL and Beyond: Trends in Collaborative Learning. Teaching& Learning in Medicine, 25, S9-S16.
Quinton, S. (2009). Principles of Effective Online Learning Design. In A.A.M.S. Graz University of Technology, M.A., University of Zurich, Switzerland (Editors), Graz University, Austria (Ed.), Toward the Future of Technology Enhanced Education: Ubiquitous Learning and the Digital Native. Austria: IGI Global.
Reyna, J. (2015). Active Learning and the Flipped Classroom (FC). Training and Development Magazine, Vol 42(3), 31-32.
Reyna, J. (2017). Surfing the Waves of Self-Regulated Learning to Evaluate Flipped Classrooms (FC). Paper presented at the The 11th annual International Technology, Education and Development Conference, INTED2017.
Reyna, J., & Meier, P. (2016). Learning to Surf: Explaining the Flipped Classroom (FC) to Science Students Using an Analogy. American Journal of Educational Research, 4 (17), 1213-1216.
Smith, B., & Mader, J. (2015). Flipping Tools for the Science Classroom. Science Teacher, 82(3), 8-8.
Stone, B.B. (2012). Flip your classroom to increase active learning and student engagement. Paper presented at the Proceedings from 28th Annual Conference on Distance Teaching& Learning, Madison, Wisconsin, USA.
Tashakkori, A., & Teddlie, C. (2010). Sage handbook of mixed methods in social& Behavioral research: Sage.
Topping, K., & Ehly, S. (1998). Peer-assisted learning: Routledge.
These references have been extracted automatically and may have some errors. Signed in users can suggest corrections to these mistakes.
Suggest Corrections to References