You are here: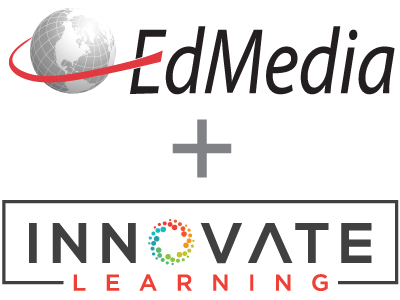 Integrating a BYOD Program in High School English: Advantage or Distraction?
PROCEEDING
EdMedia + Innovate Learning, in Washington, DC ISBN 978-1-939797-29-2 Publisher: Association for the Advancement of Computing in Education (AACE), Waynesville, NC
Abstract
While laptop programs have been investigated extensively, Bring Your Own Device (BYOD) programs, which have a unique set of features, have not been examined, particularly at the secondary school level. This study explored the effectiveness of a BYOD approach to teaching high school English over a four-month semester. Using a mixed methods design, we asked 80 students (32 males, 48 females) about their perceptions of engagement and learning. A majority of students claimed they were engaged as a direct result of using technology. Students also perceived computer use to have a positive impact on their learning with respect to productivity, accessibility, understanding, quality, writing, communication, organization, collaboration, and feedback. In some cases, though, students were distracted by their devices.
Citation
Kay, R. & Schellenberg, D. (2017). Integrating a BYOD Program in High School English: Advantage or Distraction?. In J. Johnston (Ed.), Proceedings of EdMedia 2017 (pp. 12-16). Washington, DC: Association for the Advancement of Computing in Education (AACE). Retrieved June 7, 2020 from https://www.learntechlib.org/primary/p/178297/.
References
View References & Citations Map
Bebell, D., & Kay, R. (2010). One-to-one computing: A summary of the quantitative results from the Berkshire Wireless Learning Initiative. Journal of Technology, Learning, and Assessment, 9(2). Retrieved from http://napoleon.bc.edu/ojs/index.php/jtla/article/viewFile/1607/1462 Broussard, J., Hebert, D., Welch, B., & VanMetre, S. (2014). Teaching today for tomorrow: A case study of one high school's 1:1 computer adoption. Delta Kappa Gama Bulletin. 80(4), 37-45.
Dunleavy, M. & Heinecke, W. (2007). The impact of 1:1 laptop use on middle school math and science standardized test scores. Computers in the Schools. 24(3-4), 7-22. Doi:10.1300/J025v24n03_02
Gurung, B., & Rutledge, D. (2014). Digital learners and the overlapping of their personal and educational digital engagement. Computers& Education, 77, 91-100.
Keengwe, J., Schnellert, G., & Mills, C. (2012). Laptop initiative: impact on instructional technology integration and student learning. Education and Information Technologies, 17(2), 137–146. Doi: 0.1007/s10639-010-9150-8
Lowther, D.L., Inan, F., Ross, S.M., & Strahl, J.D. (2012). Do one-to-one initiatives bridge the way to 21st century knowledge and skills? Journal of Educational Computing Research, 46(1) 1-30, 2012. Doi: 10.2190/EC.46.1.a
Owusu-Ansah, S. (2015). One laptop per child policy in Ghana: Any impact on teaching and learning? Library Philosophy and Practice, 1-20.
Storz, M.G., & Hoffman, A.R. (2013). Examining response to a one-to-one computer initiative: Student and teacher voices. Research in Middle Level Education, 36(6), 1-18. Retrieved from http://files.eric.ed.gov/fulltext/EJ995733.pdf Suhr, K.A., Hernandez, D.A., Grimes, D., & Warschauer, M. (2010). Laptops and fourth-grade literacy: Assisting the jump over the fourth-grade slump. The Journal of Technology, Learning, and
Zaka, P. (2013). A case study of teaching and learning in a New Zealand secondary school, using an ecological framework. Journal of Open, Flexible, and Distance Learning, 17 (1), 24-40. Retrieved from http://eric.ed.gov/?id=EJ1079863 Zuber, E.A., & Anderson, J. (2013). The initial response of secondary mathematics teachers to a oneto-one laptop program. Mathematics Education Research Journal, 25(2), 279-298. Doi:10.1007/s13394-012-0063-2
These references have been extracted automatically and may have some errors. Signed in users can suggest corrections to these mistakes.
Suggest Corrections to References