You are here: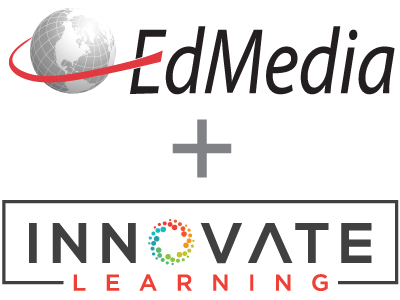 The Dynamic Landscape of Higher Education: The Role of Big Data and Analytics
Proceeding
EdMedia + Innovate Learning, in Vancouver, BC, Canada ISBN 978-1-939797-24-7 Publisher: Association for the Advancement of Computing in Education (AACE), Waynesville, NC
Abstract
Over the years, a number of institutions have systematically deployed new technologies to support learning and teaching. Lately, institutions have begun to explore new forms of data in order to understand and effectively address its systemic challenges, and help support effective decision-making. This paper describes the dynamic changes in the landscape of higher education and the challenges that brought about these changes in the 21st century. It will then examine the role of data, particular, Big Data and Analytics in helping the sector adapt to its turbulent environment. The last section finally concludes the paper and describes our ongoing research in the area.
Citation
Mahroeian, H. & Kei Daniel, B. (2016). The Dynamic Landscape of Higher Education: The Role of Big Data and Analytics. In Proceedings of EdMedia 2016--World Conference on Educational Media and Technology (pp. 1320-1325). Vancouver, BC, Canada: Association for the Advancement of Computing in Education (AACE). Retrieved November 17, 2019 from https://www.learntechlib.org/primary/p/173125/.
References
View References & Citations Map
Austin, A.E. (2012). Challenges and visions for higher education in a complex world: commentary on Barnett 57-64.
Bakshi, K. (2012). Considerations for big data: Architecture and approach. Paper presented at the Aerospace Conference, 2012 IEEE.
Bienkowski, M., Feng, M., & Means, B. (2012). Enhancing teaching and learning through educational data mining and learning analytics: An issue brief. US Department of Education, Office of Educational Technology, 1-57.
Campbell, J.P., DeBlois, P.B., & Oblinger, D.G. (2007). Academic analytics: A new tool for a new era. Educause Review, 42(4), 40.
Castells, M. (2009). Lecture on higher education. Centre for Higher Education Transformation, Cape Town, August, 7.
Chacon, F., Spicer, D., & Al Valbuena, E. (2012). Analytics in Support of Student Retention and Success. Research Bulletin.
Hazelkorn, E. (2007). The impact of league tables and ranking systems on higher education decision making. Higher education management and policy, 19(2), 1-24.
Hrabowski, F.A. III& Suess, J. (2010). Reclaiming the lead: higher education's future and implications for technology. EDUCAUSE Review, 45, 6 (November/December 2010). Retrieved October 30, 2014, Hrabowski, F.A. III, Suess, J. & Fritz, J. (2011a). Analytics in institutional transformation. EDUCAUSEREVIEW, pp. 15–28. Retrieved March 24, 2014,
Johnson, L., Becker, S., Estrada, V., & Freeman, A. (2014). Horizon Report: 2014 Higher Education.
Jones, S.J. (2012). Technology review: the possibilities of learning analytics to improve learner-centered decision-making. The Community College Enterprise, 18(1), 89.
Kaisler, S., Armour, F., Espinosa, J.A., & Money, W. (2013). Big data: Issues and challenges moving forward. Paper presented at the System Sciences (HICSS), 2013 46th Hawaii International Conference on.
Manyika, J., Chui, M., Brown, B., Bughin, J., Dobbs, R., Roxburgh, C., & Byers, A.H. (2011). Big data: The next frontier for innovation, competition, and productivity.
Niemi, D., & Gitin, E. (2012). Using Big Data to Predict Student Dropouts: Technology Affordances for Research. International Association for Development of the Information Society.
Picciano, A.G. (2012). The evolution of big data and learning analytics in American higher education. Journal of Asynchronous Learning Networks, 16, 3, 9–20.
Sarker, F., Davis, H., & Tiropanis, T. (2010). The role of institutional repositories in addressing higher education challenges.
Siemens, G., & Long, P. (2011). Penetrating the fog: Analytics in learning and education. Educause Review, 46(5), 30-32.
Staley, D.J., & Trinkle, D.A. (2011). The changing landscape of higher education. FormaMente: Rivista internazionale di ricerca sul futuro digitale(1-2011), 15.
Tham, S.Y., & Kam, A.J.Y. (2008). Internationalising higher education: comparing the challenges of different higher education institutions in Malaysia. AsiaPacific Journal of Education, 28(4), 353-367.
Walcot, P. (1978). Classics and higher education: Challenge and response. Studies in Higher Education, 3 (2), 179-186.
West, G.B. (1999). Teaching and technology in higher education: Changes and challenges. Adult Learning, 10(4), 16-18.
Zusman, A. (2005). Challenges facing higher education in the twenty-first century. American higher education in the twenty-first century: Social, political, and economic challenges, 2, 115-160.
These references have been extracted automatically and may have some errors. Signed in users can suggest corrections to these mistakes.
Suggest Corrections to References