You are here: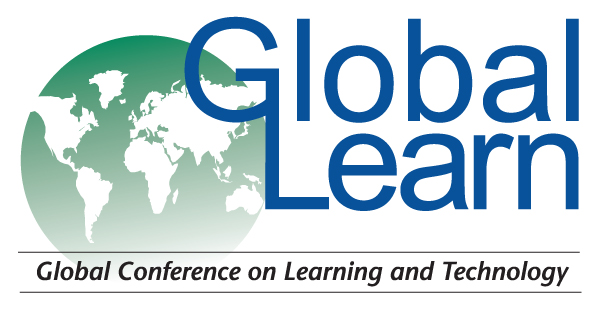 The Classroom Community: Digital Technology in Support of Collaborative Learning in Higher Education
PROCEEDING
Zarina M. Charlesworth, HEIG-VD School Business & Engineering University of Applied Sciences & Arts Western Switzerland, Switzerland
Global Learn, in Limerick, Ireland Publisher: Association for the Advancement of Computing in Education (AACE)
Abstract
This paper reports on selected findings from a study conducted on collaborative-learning in undergraduate and post-graduate management education. Course redesign called for the inclusion of synchronous and asynchronous learning tasks in the course syllabus. The findings reported here are for the first, second, third and fourth iterations of the course carried out over a two-year period as part of a larger action research project currently underway on the use on Web 2.0 in pedagogical innovation. Student collaboration in the first instance was limited, with subsequent iterations showing increased success. This paper examines the elements which have most impacted this change and seem to have allowed the use of collaborative tasks to lead to the development of a real collaborative learning community.
Citation
Charlesworth, Z.M. (2016). The Classroom Community: Digital Technology in Support of Collaborative Learning in Higher Education. In Proceedings of Global Learn-Global Conference on Learning and Technology (pp. 216-219). Limerick, Ireland: Association for the Advancement of Computing in Education (AACE). Retrieved August 14, 2020 from https://www.learntechlib.org/primary/p/172795/.
References
View References & Citations Map
Armstrong, J., & Franklin, T. (2008). A review of current and developing international practice in the use of social networking (Web 2.0) in higher education. UK: Franklin Consulting.
Bennett, S., Bishop, A., Dalgarno, B., Waycott, J., & Kennedy, G. (2012). Implementing Web 2.0 technologies in higher education: A collective case study. Computers and Education, 59, 524-534.
Blumenfeld, P.C., Marx, R.W., Soloway, E., & Krajcik, J. (1996). Learning with Peers: From Small Group Cooperation to Collaborative Communities. Educational Researcher, 25(8), 37-40.
Brill, J., & Park, Y. (2008). Facilitating engaged learning in the interaction age-taking a pedagogically disciplined appraoch to innovation with emergent technologies. International Journal of Teaching and Learning in Higher Education, 20 (1), 70-78.
Charlesworth, Z.M., & Sarrasin, N.B. (2015). Coming of Age: Digital Natives on the Road to Becoming Digital Learners. Paper presented at the European Association for Practitioner Research on Improving Learning in Education& Professional Practice 2015, Luxembourg.
Charlesworth, Z.M., Sarrasin, N.B., & Loubier, J.-C. (2015). Redesigning Course Delivery and Instructional Methods for the Inclusion of Web 2.0: Lessons from the trenches. Paper presented at the EdMedia 2015-World Conference on Educational Media and Technology, Montréal, Québec
Cormode, G., & Krishnamurthy, B. (2008). Key differences between Web 1.0 and Web 2.0. First Monday, 13(6). Retrieved from http://firstmonday.org
Cristol, D. (2014). Former, se former et apprendre à l'ère numérique. France: ESF-Editeur.
Dick, B. (1993). You want to do an action research thesis? Retrieved March 20, 2014, from http:|| www.scu.edu.au/schools/gcm/ar/art/arthesis.html
Dillenbourg, P. (1999). What do you mean by collaborative learning? Oxford: Elsevier.
Du Preez, V. (2011). Taking it further: the practical implications of action research. Paper presented at the Design, Development& Research, Cape Town. Ernest& Young. (2012). University of the future: A thousand year old industry on the cusp of profound change.
Hamid, S., Chang, S., & Kurnia, S. (2009). Identifying the use of online social networking in higher education. Paper presented at the ASCILITE (Australasian Society for Computers in Learning in Tertiary Education), Auckland, New Zealand.
Jari, L., Näykki, P., & Järvelä, S. (2012). Supporting small-group learning using multiple Web 2.0 tools: A case study in the higher education context. Internet and Higher Education, 15, 29-38.
Järvelä, S., Näykki, P., Laru, J., & Luokkanen, T. (2007). Structuring and regulating collaborative learning in higher education with wireless networks and mobile tools. Educational Technology& Society, 10(4), 71-79.
Thompson, J. (2007). Is Education 1.0 ready for Web 2.0 students? Innovate, 3(4). Retrieved from http://www.innovateonline.info/ Weinberg, B.D., de Ruyter, K., Dellarocas, C., Buck, M., & Isobel, K.D. (2013). Destination social business: Exploring an organization's journey with social media, collaborataive community and expressive individuality. Journal of Interactive Marketing, 27, 299-310.
These references have been extracted automatically and may have some errors. Signed in users can suggest corrections to these mistakes.
Suggest Corrections to References