You are here: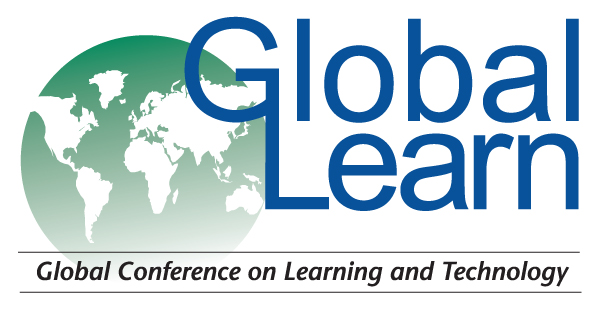 Use of Virtual Experimental Platforms for Genetics Instruction
PROCEEDING
Michael Wooten, Auburn University, United States
Global Learn, in Limerick, Ireland Publisher: Association for the Advancement of Computing in Education (AACE)
Abstract
This paper examines lessons gleaned during the development and use of Virtual Laboratory (VL) programming in an undergraduate Genetics course. In-house developed VLs and associated exercises have now been in use for two decades in a face-to-face setting and more recently in online versions of the course. The rationale for using VLs to replace hands-on experiments, along with the decision process in designing VLs to enhance student learning is discussed. A walk-through of the Electrophoresis Learning System (ELS) program with example exercises is presented. A classroom model designed for peer-peer learning that incorporates VLs is also described. Information gained regarding technical aspects of VL design and use is reviewed. The paper concludes with ideas for future directions with a focus on pedagogical improvements to better integrate active learning.
Citation
Wooten, M. (2016). Use of Virtual Experimental Platforms for Genetics Instruction. In Proceedings of Global Learn-Global Conference on Learning and Technology (pp. 316-322). Limerick, Ireland: Association for the Advancement of Computing in Education (AACE). Retrieved August 15, 2020 from https://www.learntechlib.org/primary/p/172740/.
References
View References & Citations Map
Breakey, K.M., Levin, D., Miller, I., & Hentges, K.E. (2008). The use of scenario-based-learning interactive software to create custom virtual laboratories for teaching Genetics. Genetics 179 (3), 1151-1158.
Bush, R.C. (2008). Busting the limits of science laboratory economics. Facilities Manager, 24 (1), 32-39.
Carvajal-Rodríguez, A. (2012). Teaching the fluctuation test in silico by using mutate: A program to distinguish between the adaptive and spontaneous mutation hypotheses. Biochemistry and Molecular Biology Education, 40 (4), 277-283.
Chen, S. (2010). The view of scientific inquiry conveyed by simulation-based virtual laboratories. Computers and Education. 55 (3), 1123-1130.
Dale, E. (1969). Audiovisual Methods in Teaching. New York, NY: Holt, Rinehart and Winston, Inc.
Dobson, J.L. (2009). Evaluation of the Virtual Physiology of Exercise Laboratory program. Advances in Physiology Education. 33 (4), 335-342.
Feathers, M.C. (2005). Working effectively with legacy code. Upper Saddle River, NJ: Prentice Hall.
Haffie, T.L., Reitmieir, Y.M, & Walden, D.B. (2000). Characterization of university level introductory genetics courses in Canada. Genome 43 (1), 152-159.
Makarevitch, I., & Kralich, E. (2011). Mapping Maize genes: A series of laboratory exercises. Biochemistry and Molecular Biology Education. 39 (5), 375-383.
Martin, R.C. (2009). Clean Code: A handbook of agile software craftsmanship. Westford, MA: Pearson Ed Inc.
Pyatt, K., & Sims, R. (2012). Virtual and Physical Experimentation in Inquiry-Based Science Labs: Attitudes, Performance and Access. Journal of Science Education and Technology, 21 (1), 133-147.
Smith, J.T., Harris, J.C., Lopez, O.J., Valverde, L., & Borchert, G.M. (2015). "On the Job" Learning: A Bioinformatics Course Incorporating Undergraduates in Actual Research Projects and Manuscript Submissions. Biochemistry and Molecular Biology Education, 43 (3), 154-161.
Wendell, D.L., & Pickard, D. (2007). Teaching Human Genetics with Mustard: Rapid Cycling Brassica rapa (Fast Plants Type) as a Model for Human Genetics in the Classroom Laboratory. CBE Life Sciences Education, 6 (2), 179185.
White, B.T. (2012). The Virtual Genetics Lab II: Improvements to a Freely Available Software Simulation of Genetics. The American Biology Teacher. 74 (5), 336-337.
Wooten, M.C. (2009). Genetics: Laboratory Protocols. Raleigh, NC: Contemporary Publishing Inc.
Wu, J. (2013). Mutation-Based Learning to Improve Student Autonomy and Scientific Inquiry Skills in a Large Genetics Laboratory Course. CBE Life Sciences Education, 12 (3), 460-470.
These references have been extracted automatically and may have some errors. Signed in users can suggest corrections to these mistakes.
Suggest Corrections to References