You are here: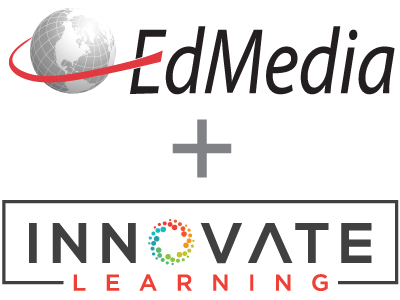 Making Sense of Lecture Capture: A Case Study of Peer and Teacher Influence
PROCEEDINGS
Ilkka Kukkonen, Aducate - Centre for Training and Development, University of Eastern Finland, Finland ; Outi-Maaria Palo-oja, Business School, University of Eastern Finland, Finland
EdMedia + Innovate Learning, in Tampere, Finland ISBN 978-1-939797-08-7 Publisher: Association for the Advancement of Computing in Education (AACE), Waynesville, NC
Abstract
In this case study, we analyzed teacher and peer influence on how student makes sense of recorded lectures. 14 students were asked to watch recorded lectures and complete related statistical assignments in pairs. On-screen activity and collaboration was recorded and eye tracking was used to indicate the most used features and regions of the user interface. From these data, we identified critical incidents for sensemaking. According to our findings, a teacher may help students focus on certain issues by verbal or visual cues. Challenging questions that are related to teaching resources and peers' feedback also help students to discover unclear issues. Especially, when the weaker student challenges the more talented one to rationalize and verbalize his thoughts, both students may create deeper understanding that materializes in better grades. Instead, imitating and copying teacher's actions while solving statistical problems was not seen as effective learning strategy.
Citation
Kukkonen, I. & Palo-oja, O.M. (2014). Making Sense of Lecture Capture: A Case Study of Peer and Teacher Influence. In J. Viteli & M. Leikomaa (Eds.), Proceedings of EdMedia 2014--World Conference on Educational Media and Technology (pp. 813-820). Tampere, Finland: Association for the Advancement of Computing in Education (AACE). Retrieved January 22, 2020 from https://www.learntechlib.org/primary/p/147587/.
References
View References & Citations Map
Appleton, K. (2003). How do beginning primary school teachers cope with science? Toward an understanding of science teaching practice. Research in Science Education, 33, 1–25.
Appleton, K. (2006). Science pedagogical content knowledge and elementary school teachers. In K. Appleton (Ed.), Elementary science teacher education (pp. 31–54). New Jersey: Lawrence Erlbaum Associates, Inc., Publishers.
Creswell, J.W. (1998). Qualitative Inquiry and Research Design: Choosing Among Five Traditions. Thousand Oaks, California: SAGE Publications, Inc.
Duchowski, A.T. (2007). Eye tracking methodology: Theory and practice, 2nd edition. London, UK: Springer-Verlag.
Euzent, P., Martin, T., Moskal, P. & Moskal, P. (2011). Assessing student performance and perceptions in lecture capture vs. Face-to-face course delivery. Journal of Information Technology Education, 10, 295-307.
Flanagan, J.C. (1954). The critical incident technique. Psychological Bulletin, 51 (4), 327-358.
Gorissen, P., Van Bruggen, J.M. & Jochems, W. (2012). Usage reporting on recorded lectures. International Journal of Learning Technology, 7 (1), 23-40.
Gosper, M.V., McNeill, M.A. & Woo, K. (2010). Harnessing the power of technologies to manage collaborative e-learning projects in dispersed environments. Journal of Distance Education, 24 (1), 167-186.
Helms Mills, J. (2003). Making sense of organizational change. London, UK: Routledge.
Helms Mills, J.C. & Mills, A.J. (2000). Roles, sensemaking, formative contexts, and discourse in the gendering of organizational culture. In N. Ashkanasy, Wilderom, C.P.M. & Peterson M.F. (Eds), Handbook of organizational culture and climate (pp.55-70).
Helms Mills, J. & Weatherbee, T.G. (2006). Hurricanes hardly happen: Sensemaking as a framework for understanding organizational disasters. Culture and Organization. 12 (3), 265-279.
Just, M.A. & Carpenter, P.A. (1980). A theory of reading: From eye fixations to comprehension. Psychological Review, 87 (4), 329-354.
Lehtinen, M. (2005). Katseenseuranta. In Ovaska, S., Aula, A. & Majaranta, P. (Eds.) Käytettävyystutkimuksen menetelmät, (pp. 223-236). Tampereen yliopisto, Tietojen käsittelytieteiden laitos B-2005-1.
Lowe, S., Hwang, K.S. & Moore, F. (2011). Sensemaking and sojourner adjustment among Korean entrepreneurs in London (UK). Culture and Organization, 17 (1), 31-46.
McElroy, J. & Blount, Y. (2006). You, me and iLecture. In Markauskaite, L., Goodyear, P. & Reimann, P. (Eds.), Australasian Society for Computers in Learning in Tertiary Education (ASCILITE) Conference, Sydney, Australia. 549-558. Available: http://www.ascilite.org.au/conferences/sydney06/proceeding/pdf_papers/p87.pdf, 11.10.2011.
Morris, D., Hardy, A. & Hinrichsen, J. (2009). ELTAC-Enhancing lectures through automated capture: More a way of life than simply capturing lectures. Echo360 Conference, June 2009, Washington. Available: http://cuba.coventry.ac.uk/eltac/files/2009/06/washingtontextv2.doc, 11.10.2011.
Morrisey, J.T. (1981). An analysis of studies on changing the attitude of elementary student teachers toward science and science teaching. Science Education, 65 (2), 157-177.
Owston, R., Lupshenyuk, D. & Wideman, H. (2011). Lecture capture in large undergraduate classes: Student perceptions and academic performance. Internet and Higher Education, 14, 262-268.
Slykhuis, D.A., Wiebe, E.N. & Annetta, L.A. (2005). Eye-tracking students' attention to PowerPoint photographs in a science education setting. Journal of Science Education and Technology, 14 (5/6), 509-520.
Thurlow, A. & Helms Mills, J. (2009). Change, talk and sensemaking. Journal of Organizational Change Management, 22 (5), 459-479.
Von Konsky, B.R., Ivins, J. & Gribble, S.J. (2009). Lecture attendance and web based lecture technologies: A comparison of student perceptions and usage patterns. Australasian Journal of Educational Technology, 25 (4), 581-595.
Wallas, G. (1926). The art of thought. New York: Harcourt Brace.
Weick, K.E. (1985). Cosmos vs. Chaos: Sense and nonsense in electronic Context. Organizational Dynamics, 14 (2), 51-64.
Weick, K.E. (1988). Enacted sensemaking in crisis situations. Journal of Management Studies, 25 (4), 305-317.
Weick, K.E. (1993). The collapse of sensemaking in organizations: The Mann Gulch disaster. Administrative Science Quarterly, 38, 628-652.
Weick, K.E. (1995). Sensemaking in organizations. Thousand Oaks, California, USA: Sage Publications, Inc.
Weick, K.E., Sutcliffe, K.M. & Obstfeld, D. (2005). Organizing and the process of sensemaking. Organization Science, 16 (4), 409-421.
These references have been extracted automatically and may have some errors. Signed in users can suggest corrections to these mistakes.
Suggest Corrections to References