You are here: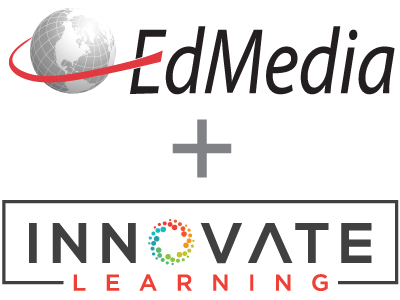 Technologies that Assist in Online Group Work: A Comparison of Synchronous and Asynchronous Collaboration Technologies on Students' Learning and Community
PROCEEDINGS
EdMedia + Innovate Learning, in Tampere, Finland ISBN 978-1-939797-08-7 Publisher: Association for the Advancement of Computing in Education (AACE), Waynesville, NC
Abstract
While the benefits of online group work completed using asynchronous CMC technology is documented, researchers have identified a number of challenges that result in ineffective and unsuccessful online group work. Fewer channels of communication and lack of immediacy when compared to face-to-face group work are a few of the noted limitations. Thus, research is needed to improve the online group work experience. As computer-mediated communication (CMC) technology has been identified as a critical element in effective online education, this study examines if the type of CMC technology used to complete online group projects influences online graduate students' course points and community of inquiry (i.e. social presence, cognitive presence, and teacher presence). A casual comparative research design and a one-way multivariate analysis of variance (MANOVA) was used. Results yield a significant difference in three of dependent variables based on the type of technology used for online gro
Citation
Rockinson-Szapkiw, A. (2014). Technologies that Assist in Online Group Work: A Comparison of Synchronous and Asynchronous Collaboration Technologies on Students' Learning and Community. In J. Viteli & M. Leikomaa (Eds.), Proceedings of EdMedia 2014--World Conference on Educational Media and Technology (pp. 672-677). Tampere, Finland: Association for the Advancement of Computing in Education (AACE). Retrieved August 10, 2020 from https://www.learntechlib.org/primary/p/147568/.
References
View References & Citations Map
Arbaugh, J.B. (2007). An empirical verification of the Community of Inquiry framework. Journal of Asynchronous Learning Networks, 11, 73-85.
Argaugh, J.B., Cleveland-Innes, M., Diaz, S.R., Garrison, D.R., Ice, P., Richardson, J.C., & Swan, K.P. (2008). Developing a community of inquiry instrument: Testing a measure of the Community Inquiry framework using a multi-institutional sample. Internet and Higher Education.
Artino, A.R. (2012). Emotions in online learning environments: Introduction to the special issue. Internet and Higher Education,15, 137–140
Betz, M. (2005, January). Facilitating team learning means more than just assigning team projects. Online Classroom, 4-5.
Chang, V. & Fisher, D. (2003). The validation and application of a new learning environment instrument for online learning in higher education. In M.S. Khine and D. Fisher (Eds.), Technology-rich learning environments: A future perspective. Singapore: World Scientific Publishing Co.
Ellis, A. (2001). Student-centered collaborative learning via face-to-face and asynchronous online communication: What's the difference? Proceedings of the 18th Annual Conference of the Australian Society for Computers in Learning in Tertiary Education, Melbourne (pp. 169−177).
Gabriel, M. (2004). Learning together: Exploring group interactions online. Journal of Distance Education, 19(1), 54−72.
Groen, J., Tworek, J., & Soos-Gonczol, M. (2008). The effective use of synchronous classes within an online graduate program: Building upon an interdependent system. International Journal of E-learning, 7(2), 245263.
Kreijns, K., Kirschner, P., & Jochems, W. (2003). Identifying the pitfalls for social interaction in computersupported collaborative learning environments: A review of the research. Computers in Human Behavior, 19(3), 335−353.
Laurillard, D. (2002). Rethinking university teaching: A conversational framework for the effective use of learning technologies, (2nd ed.). London: Routledge.
McInnis, J. & Devlin, M. (2002). Assessing Learning in Australian Universities: Ideas, strategies and resources for quality in student assessment. Australian Universities Teaching Committee, Centre for the Study of Higher Education. Retrieved from http://www.cshe.unimelb.edu.au/assessinglearning Hrastinski, S. (2008). The potential of synchronous communication to enhance participation in online discussions: A case study of two e-learning courses. Information& Management, 45, 499-506.
Pena-Shaff, J., & Nicholls, C. (2004). Analyzing student interactions and meaning construction in computer bulletin board discussions. Computers and Education, 42(3), 243−265.
Piezon, S.L., & Ferree, W.D. (2008). Perceptions of social loaing in online groups:A study of public university and U.S. Naval war college students. International Review of Research in Open and Distance Learning, 9 (2), 1–17
Powell, A., Piccoli, G. & Ives, B. (2004). Virtual Teams: A Review of Current Literature and Directions for Future Research, The DATABASE for Advances in Information Systems, 35(1), 6-36
Rockinson-Szapkiw, A.J., Baker, J.D., Neukrug, E., & Hanes, J. (2010). The efficacy of computer mediated communication technologies to augment and to support effective online counselor education. Journal of Technology in Human Services 28(3), 161-177.
Rovai, A.P., & Ponton, M.K. (2005). An examination of sense of classroom community and. Learning among African American and Caucasian graduate students. Journal of Asynchronous Learning Networks, 9(3), 7590.
Salmon, G. (2002). Approaches to researching teaching and learning online. In C. Steeples& C. Jones (Eds.), Networked learning: Perspectives and issues. London: Springer-Verlag.
Schwartz, W. (2000). Closing the achievement gap: Principles for improving the educational success of all students. New York: ERIC Clearinghouse on Urban Education, Identifier number ED 460191, 2000.
Smith, G.G., Sorensen, C., Gump, A., Heindel, A.J., Caris, M., & Martinez, C.D. (2011). Overcoming student resistance to groupwork: Online versus face-to-face. Internet and Higher Education, 14, 121-128.
Swan, K. (2003). Learning effectiveness: What the research tells us. In J. Bourne & J. Moore (Eds.), Elements of quality online education, practice and directions (pp.13-45). Needham, MA: Sloan Center for Online
Tutty, J.L., & Klein, J.D. (2008). Computer-mediated instruction: A comparison of on-line and face-to-face collaboration. Educational Technology Research and Development, 56, 101–124.
These references have been extracted automatically and may have some errors. Signed in users can suggest corrections to these mistakes.
Suggest Corrections to References