You are here: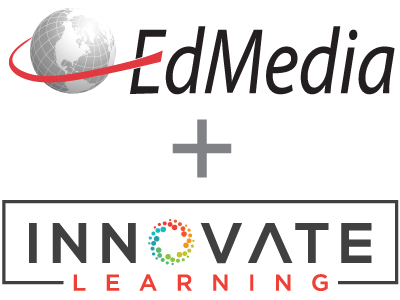 Development of a 3D Virtual Learning Environment to Address Misconceptions in Genetics
PROCEEDINGS
David Baxter, Alan Amory, Centre for IT in Higher Education, South Africa
EdMedia + Innovate Learning, in Lugano, Switzerland ISBN 978-1-880094-53-2 Publisher: Association for the Advancement of Computing in Education (AACE), Waynesville, NC
Abstract
This paper describes the development of the genetics component of an educational adventure game, Zadarh, aimed at addressing learning misconceptions in biology, in the context of the appropriate application of theories of learning, and reflects on the processes used in designing the story and developing puzzles. Although there are elements of games that may reflect constructivist principles for learning, the design must be guided by a clear relationship between pedagogical principles and game design elements to deliver an engaging learning experience for the learner. The implementation of the design was guided by a number of conceptual models, namely the Game Object Model (GOM) and Game Achievement Model (GAM). Both clearly describe the relationship between learning objectives, story and puzzles, but greater guidance is suggested in guiding the design of puzzles.
Citation
Baxter, D. & Amory, A. (2004). Development of a 3D Virtual Learning Environment to Address Misconceptions in Genetics. In L. Cantoni & C. McLoughlin (Eds.), Proceedings of ED-MEDIA 2004--World Conference on Educational Multimedia, Hypermedia & Telecommunications (pp. 1256-1263). Lugano, Switzerland: Association for the Advancement of Computing in Education (AACE). Retrieved November 18, 2019 from https://www.learntechlib.org/primary/p/12634/.
Keywords
References
View References & Citations Map
Amory, A. (2001) Building an Educational Adventure Game: Theory, Design and Lessons. Journal of Interactive Learning Research 12(2/3): 245-259
Barrass, R. (1984) Some misconceptions and misunderstandings perpetuated by teachers and textbooks of biology. Journal of Biological Education 18(3) : 201-206
Brown, C.R. (1990) Some misconceptions in meiosis shown by students responding to an Advanced level practical examination question in biology. Journal of Biological Education 24(3): 183-186
Brown, J., Collins, A., & Duguid, P. (1989). Situated cognition and the culture of learning. Educational Researcher, 18(1), 32-42. Cochrane, W. And Dockerty, A. (1984) The teaching of DNA replication in schools: thirty years on, thirty years out of date? Journal of Biological Education 18(1): 25-28
Dede, C. (1995) The Evolution of Constructivist Learning Environments: Immersion in Distributed, Virtual Worlds. Educa tional Technology 35(5): 46-52
Fosnot, C.T. (1996) Constructivism: A Psychological Theory of Learning. In: Constructivism: theory, perspectives and practice. Fosnot, C.T. (ed), Teachers College Press, New York.
Gredler, M. E. (1996). Educational games and simulations: A technology in search of a (research) paradi gm. In D. Jonassen (Ed.), Handbook of research for educational communications and technology. Washington, DC: Association for Educational Communications and Technology. 521-540
Greenfield, P., Brannon, C. & Lohr, D. (1994) Two dimensional representation of movement through three-dimensional space: The role of video game expertise. Journal of Applied Developmental Psychology 15 : 87-103
Honebein, P.C. Duffy, T.M., and Fishman, B.J. (1993). Constructivism and the design of learning environments: context and authentic activities for learning. In T.M. Duffy; J. Lowyck; and D.H. Jonassen (Ed.), Designing environments for constructive learning. Heidelberg, Germany: Springer- Verlag Berlin.
Ivala, E. (1999) Identifying Learning Misconceptions in Genetics. Unpublished Masters Thesis, University of Natal, Durban SA Jonassen, D.H. (1991) Objectivism versus Constructivism: Do we need a new Philosophical Paradigm? Educational Technology, Research and Development 39(3): 5-14
Jonassen, D.H. (1998) Designing Constructivist Learning Environments. In. C.M. Reigeluth (Ed.) Instructional Theories and Models (2nd ed.) Mahwah, NJ: Lawrence, Erlbaum.
Kindfield, A. (1991) Confusing chromosome number and structure: a common student error. ? Journal of Biological Education 25(3): 193-200
Longden, B. (1982) Genetics – are there inherent learning difficulties? Journal of Biological Education 16(2) : 135-140 Macnab, W. And Johnstone, A.H. (1990) Spatial skills which contribute to competence in the biological sciences. Journal of Biological Education 24(1) : 37-41
Malone, T.W. (1981) Toward a Theory of Intrinsically Motivating Instruction. Cognitive Science 4 : 333-369 Malone, T. W., & Lepper, M. R. (1987). Making learning fun: A taxonomy of intrinsic motivations for learning. In R. E. Snow & M. J. Farr (Eds.), Aptitude, learning, and instruction, III: Conative and affective process analysis. Hillsdale, NJ: Lawrence Erlbaum Associates. 223-253
Murray, J. H. (1997) Hamlet on the Holodeck. The Free Press, NY
Norman, D.A. (1993) Things that make us smart: Defending human attributes in the age of the machine. Reading, MA: AddisonWesley Publishing Co.
Posner, G.J., Strike, K.A., Hewson, P.W. & Gertzog, W.A. (1982). Accomodation of a Scientific Conception: Toward a Theory of Conceptual Change. Science Education 66 : 211-227
Prensky, M. (2001) Digital Game-Based Learning. New York: M cGraw Hill.
Quinn, C.N. (1994) Designing educational computer games. In. K. Beattie, C. McNaught & S. Wills (Eds.) Designing for change in Teaching and Learning. Elsevier Science B.V. (North Holland), pp. 45-57
Quinn, C.N. (1997) Engaging learning. ITForum Paper 18. [Online]. Available http://it.coe.uga/itforum/paper18/paper18.html
Rieber, L.P. (1992) Computer-based Microworlds: A bridge between Constructivism and Direct Instruction. Educational Technology, Research and Development 40: 93-106
Rieber, L.P. (1996) Seriously Considering Play: Designing Interactive Learning Environments based on the blending of Microworlds, Simulations and Games. Educational Technology, Research and Development 44: 43-58
Slack, S. & Stewart, J. (1989) Improving student problem solving in genetics. Journal of Biological Education 23(4): 308-312 Smith, M. U. (1991) Teaching Cell Division.: Student Difficulties and Teaching Recommendations. Journal of College Science Teaching. 5: 28-33
These references have been extracted automatically and may have some errors. Signed in users can suggest corrections to these mistakes.
Suggest Corrections to References