You are here:
Electronic Blending in Virtual Microscopy
ARTICLE
Journal of Learning Design Volume 4, Number 1, ISSN 1832-8342
Abstract
Virtual microscopy (VM) is a relatively new technology that transforms the computer into a microscope. In essence, VM allows for the scanning and transfer of glass slides from light microscopy technology to the digital environment of the computer. This transition is also a function of the change from print knowledge to electronic knowledge, or as Gregory Ulmer puts it, a shift "from literacy to electracy." Blended learning, of course, is capable of including a wide variety of educational protocols in its definition; it is also at the heart of electronically mediated forms of education. Since 2004, VM has been introduced into Dentistry, Medicine, Biomedical Science and Veterinary Science courses at the University of Queensland, a project aimed at consolidating VM techniques and technologies into their curricula. This paper uses some of the evaluative survey data collected from this embedding process to discuss the role blended learning plays in electronic styles of learning, or "electracy", before finally reflecting on the quantum world represented in VM imagery. (Contains 1 figure.)
Citation
Maybury, T.S. & Farah, C.S. (2010). Electronic Blending in Virtual Microscopy. Journal of Learning Design, 4(1), 41-51. Retrieved December 9, 2022 from https://www.learntechlib.org/p/51419/.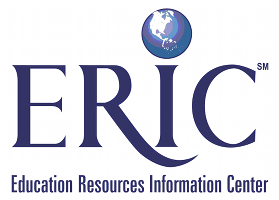 This record was imported from
ERIC
on April 19, 2013. [
Original Record
]
ERIC is sponsored by the Institute of Education Sciences (IES) of the U.S. Department of Education.
Copyright for this record is held by the content creator. For more details see ERIC's copyright policy.
Keywords
References
View References & Citations Map
Aperio Systems. (2009). Aperio digital pathology environment. Retrieved May 8, 2010, from http://www.aperio.com

Blake, C.A., Lavoie, H.A., Millette, C.F. (2003). Teaching medical histology at the University of South Carolina School of Medicine: Transition to virtual slides and virtual microscopes. The Anatomical Record (Part B: The New Anatomist), 275B(1), 196–206.

Glatz-Krieger, K., Glatz, D., Mihatsch, M.J. (2003). Virtual slides: High-quality demand, physical limitations, and affordability. Human Pathology, 34(10), 968–974.

Glatz-Krieger, K., Spornitz, U., Spatz, A., Mihatsch, M.J., & Glatz, D. (2006). Factors to keep in mind when introducing virtual microscopy. Virchows Arch, 448(3), 248–255.

Gruenewald, D.A. (2008). Place based education: Grounding culturally responsive teaching in geographical diversity. In D.A. Gruenewald & G.A. Smith (Eds.), Place-Based Education in the Global Age: Local Diversity (pp. 137–153). New York: Lawrence Erlbaum.

Harris, T., Leaven, T., Heidger, P., Kreiter, C., Duncan, J., & Dick, F. (2001). Comparison of a virtual microscope laboratory to a regular microscope laboratory for teaching histology. The Anatomical Record, 265(1), 10–14.

Kerres, M., & DeWitt, C. (2003). A didactical framework for the design of blended learning arrangements. Journal of Educational Media, 28(2/3), 101–113.

Kress, G.R. (2000). Multimodality. In B. Cope& M. Kalantzis (Eds.) Multiliteracies: Literacy learning and the design of social futures (pp. 182–202). London& New York: Routledge.

Kress, G.R. & Van Leeuwen, T. (2001). Multimodal discourse: The modes and media of contemporary communication. London& New York: Arnold& Oxford University Press.

Kumar, A., Smith, B., & Novotny, D.D. (2004). Biomedical informatics and granularity. Comparative and Functional Genomics, 5(6/7), 501–508.

Longworth, N. (2006). Learning cities, learning regions, lifelong learning implementers. In P. Sutherland& J. Crowther (Eds.) Lifelong Learning: Concepts and Contexts (pp. 183–195).

Mills, P.C., Bradley, A.P., Woodall, P.F., & Wildermoth, M. (2007). Teaching histology to firstyear veterinary science students using virtual microscopy and traditional microscopy: a comparison of student responses. Journal of Veterinary Education, 34(2), 177–182.

Montello, D.R. (2005), Navigation. In P. Shah& A. Miyake (Eds.), The Cambridge Handbook of Visuospatial Thinking (pp. 257–294). Cambridge: Cambridge University Press.

Morison, S., Marley, J., Stevenson, M., & Milner, S. (2008). Preparing for the dental team: Investigating the views of dental and dental care professional students. European Journal of Dental Education, 12(1), 23–28.

Morville, P. (2005). Ambient findability. Sebastopol, CA: O'Reilly Media.

Moxley, J. (2008). Datagogies, writing spaces, and the age of peer production. Computers and Composition, 25(2), 182–202.

Penny, S. (2009). Rigorous interdisciplinary pedagogy: Five years of ACE. Convergence: The International Journal of Research into New Media Technologies, 15(1), 31–54.

Rocha, R., Vassallo, J., Soares, F., Miller, K., Gobbi, H. (2009). Digital slides: Present status of a tool for consultation, teaching, and quality control in pathology. Pathology— Research and Practice, 205(11), 735–741.

Rojo, M.G., García, G.B., Mateos, C.P., García, J.G., & Vicente, M.C. (2006). Critical comparison of 31 commercially available digital slide systems in pathology. International Journal of Surgical Pathology, 14(4), 285–305.

Romer, D.J., & Suster, S. (2003). Use of virtual microscopy for didactic live-audience presentation of anatomic pathology. Annals of Diagnostic Pathology, 7(1), 67–72.

Simons, J. (2008). Tag-elese or the language of tags. Fibreculture Journal, 12: Models, Metamodels and Contemporary Media. Retrieved September 2, 2009, from http://journal.fibreculture.org/issue12/issue12_simons.html (2 September 2009)

Stock, W.G. (2007). Folksonomies and science communication: A mash-up of professional science databases and Web 2.0 services. Information Services and Use, 27(3), 97–103.

Ulmer, G.L. (1994). Heuretics: The Logic of Invention. Baltimore, MD: Johns Hopkins University Press.

Ulmer, G.L. (2003). Internet invention: From literacy to electracy. Boston, MA: Longman. Acknowledgments Terrence Maybury's position as Project Officer on ‗The Virtual Slidebox' was made possible by a competitive grant from the Australian Learning and Teaching Council awarded to Camile S. Farah in 2008. Copyright© 2010 Terrence S. Maybury & Camile S. Farah 2010 Vol. 4 No. 1
These references have been extracted automatically and may have some errors. Signed in users can suggest corrections to these mistakes.
Suggest Corrections to References