You are here: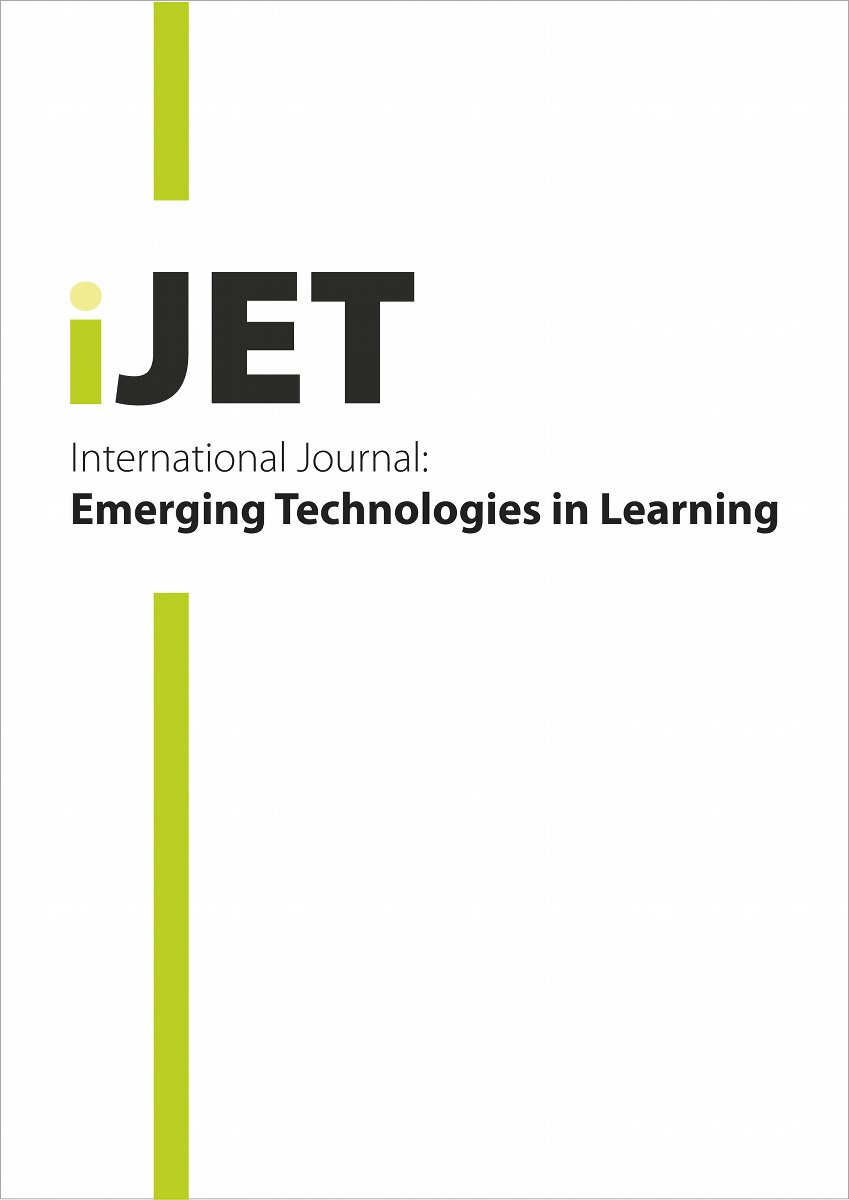 Three Dimensional Virtual Environments as a Tool for Development of Personal Learning Networks
ARTICLE
iJET Volume 8, Number 2013, ISSN 1863-0383 Publisher: International Association of Online Engineering, Kassel, Germany
Abstract
Technological advances have altered how, where, when, and what information is created, presented and diffused in working and social environments as well as how learners interact with that information. Virtual worlds constitute an emerging realm for collaborative play, learning and work. This paper describes how virtual worlds provide a mechanism to facilitate the creation and development of Personal Learning Networks. This qualitative investigation focuses on the role of three-dimensional virtual environments (3DVEs) in the creation and development of Personal Learning Networks (PLNs). More specifically, this work investigates the reasons that drive members of Education Orientated Groups (hereafter â??Groupsâ?) in Second Life (SL), to adopt a technological innovation as a milieu of learning, the ways they use it and the types of learning that are occurring in it. The authors also discuss the collaborative and social characteristics of these environments which, provide access to excellence of a specific area of interest and promote innovative ideas on a global scale, through sharing educational resources and developing good educational practices without spatial and temporal constraints.
Citation
Nikolaou, A. & Tsolakidis, C. (2013). Three Dimensional Virtual Environments as a Tool for Development of Personal Learning Networks. International Journal of Emerging Technologies in Learning (iJET), 8(2013),. Kassel, Germany: International Association of Online Engineering. Retrieved January 21, 2020 from https://www.learntechlib.org/p/45232/.
Keywords
References
View References & Citations Map
[1] Brown, J. (2002). Growing up Digital. USDLA Journal, Vol. 16, No. 2

[3] Tobin, D. (1998). Personal Learning Network. Retrieved 4/1/2012 from http://www.tobincls.com/learningnetwork.htm

[4] Couros, A. (2010). Developing Personal Learning Networks for Open and Social Learning. Emerging Technologies in Distance Education pp. 109-127. Edmonton, Canada: AU Press.

[5] Torres Kompen, R, Edirishinga P., & Mobbs R. (2008). Building Web 2.0-based Personal Learning Environments-a Conceptual Framework. Retrieved on 25/4/2012 from https://lra.le.ac.uk/bitstream/2381/4398/1/EDEN%20ResWksp%202008%20Torres%20Kompen%20et%20al%20Web%202.0%20PLE%20paper.pdf

[6] Wenger, E., Trayner, B., & Laat, M. (2011). Promoting and Assessing Value Creation in Communities and Networks: A Conceptual Framework. Ruud de Moor Centrum Open Universiteit.

[7] Fokides E., Tsolakidis C. (2008). Virtual Reality in Education: A Theoretical Approach for Road Safety Training to Students. European Journal of Open and Distance Learning (EURODL), issue 2008/II

[8] De Freitas S. (2006) Learning in Immersive Worlds. Joint Information Systems Committee. Retrieved from http://www.jisc.ac.uk/media/documents [9] Keany M. (2012). School Leadership 2.0. Using Virtual Worlds to Educate

[13] Krange, I., Fjuk, A., Larsen, A. & Ludvigsen, S. (2002). Describing Construction of Knowledge through Identification of Collaboration Patterns in 3D Learning Environments. Proceedings of CSCL 2002, Boulder, Colorado, USA, January 7-11, 2002

[14] Dawley, D. (2009). Social network knowledge construction: emerging virtual world pedagogy. ON THE HORIZON, Vol. 17, N. 2, pp. 109-12 http://dx.doi.org/10.1108/10748120910965494[15]Sköld,O.(2011).TheEffects of Virtual Space on Learning: A Literature Review. First Monday [Online] , Vol. 17 N. 1

[16] Tateru N. (2012). Dwell on it. Retrieved on 4/2/2012 from http://dwellonit.taterunino.net/sl-statistical-charts/ [17] Zhu, Q., Wang T. & Jia Y. (2007). Second Life A New platform

[19] Jaeger, Β. & Helgheim, Β. (2009). Role Play Study in a Purchase Management Class. Learning and Teaching in the Virtual World

[21] Askay, D., & Spivack, A. (2010). The Multidimensional Role of

[28] Livingstone, D. (2001). Adults' Informal Learning: Definitions, Findings, Gaps and Future Research. Centre for the Study of Education and Work, Toronto, Canada. OISE/UT. WALL Working Paper No.21, 2001. Retrieved on 16/3/2012 from https://tspace.library.utoronto.ca/bitstream/1807/2735/2/21adultsin formallearning.pdf http://hdl.handle.net/1807/2735

[36] Wang, M.J. & Kang, M. (2006).Cybergogy of Engaged Learning through ICT: A framework for Creating Learner Engagement. Book Chapter. Retrieved on 11/11/2011 from http://edutechwiki.unige.ch/en/Cybergogy [37] Schmeil, A. & Eppler, M. (2008). Knowledge Sharing and

[38] Dalgarno, B. & Lee, M. (2010). What are the Learning Affordances of 3-D Virtual Environments? British Journal of Educational Technology Vo.l 41 No 1, P. 10–32

[41] Salmons, J. (2011). Making Sense of Online Interviews with the E-Interview. Research Framework. Applied Research in Virtual Environments for Learning Arvel 2011 P. 14

[43] Nikolaou, A. & Tsolakidis, C. (2012). The Role of Three Dimensional Virtual Environments in the Development of Personal Learning Networks", 15th International Conference on Interactive Collaborative Learning, Villach, Austria, September 26-28

[44] Dunn, D. (2009). An analysis of informal learning in the 21st century workplace (Doctoral Dissertation). Capella University, United States--Minnesota. Retrieved on 20/3/2012 from https://ezproxy.royalroads.ca/login?url=http://search.proquest.com/docview/305161598?accountid=8056

[45] Cross R., Parker A., Prusak L., & Bogratti S. (2001). Knowing What we Know: Supporting Knowledge Creation and Sharing in Social Networks. Organizational Dymnamics,Vol. 30, No 2, pp.100-120 http://dx.doi.org/10.1016/S0090-2616(01)00046-8[46]Dabbagh,Ν., & Kitsantas, Α. (2012). Personal Learning Environments, Social Media, and Self-regulated Learning: A Natural

[49] Livingstone, D. & Kemp, J. (2007). Massively Multi-learner: Recent Advances in 3D Social Environments. Retrieved by http://cis.paisley.ac.uk/research/ Journal/v10n2/LinvingstoneKemp.doc

[50] Rubenson, K. (2007). Determinants of Formal and Informal Canadian Adult Learning Insights from the Adult Education and
These references have been extracted automatically and may have some errors. Signed in users can suggest corrections to these mistakes.
Suggest Corrections to References