You are here: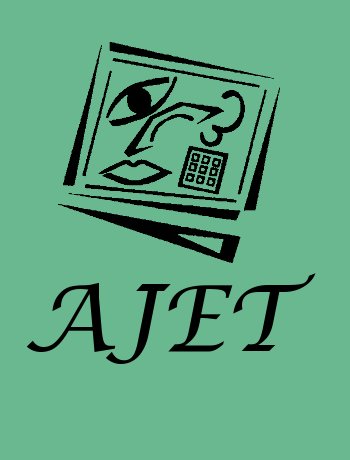 Interactivity on stage: Strategies for learner-designer communication
ARTICLE
Rod Sims ; Rod Sims, Southern Cross University, Australia
Australasian Journal of Educational Technology Volume 15, Number 3, ISSN 0814-673X Publisher: Australasian Society for Computers in Learning in Tertiary Education
Abstract
The word interactive, when used to described computer based learning resources, has tended to imply better experiences, more active learning, enhanced interest and motivation. But despite the investment in productions to date, this interactive condition has not been consistently realised. Although the surge in internet based communications and collaborative learning activities has extended the opportunities for human-human communication, the complexity of learner-computer interactivity has yet to be fully unravelled.This paper examines the relationship between the independent learner and computer based learning resources, which continue to be integral to educational delivery, especially in the training sector. To place interactivity in context, the first part of the discussion focuses on the major dimensions of interactivity and the different ways they have been characterised in computer based learning environments. These dimensions demonstrate the many ways that interactivity can be interpreted and the critical role that design and development plays in creating effective interactive encounters. The second part of the paper reviews the way storytelling structures and narrative have been promoted as effective strategies for enhancing comprehension and engagement in computer based learning applications. The way in which the interactivity and narrative are linked becomes critical to achieving this outcome.Extending the use of a narrative within interactive media to include elements of performance and theatre, the third part of the discussion proposes that by conceptualising the learner as actor, a form of learner-designer communication can be established. Integrating this approach with elements of conversational and communication theory provides a context in which the learner-computer interface is transcended by that of learner and designer. Enabling this form of communication with the independent learner is suggested as a means to enhance computer based learning environments.
Citation
Sims, R. & Sims, R. (1999). Interactivity on stage: Strategies for learner-designer communication. Australasian Journal of Educational Technology, 15(3),. Australasian Society for Computers in Learning in Tertiary Education. Retrieved November 15, 2019 from https://www.learntechlib.org/p/44602/.
Keywords
References
View References & Citations Map
Aldrich, F., Rogers, Y. & Scaife, M. (1998). Getting to grips with "interactivity": Helping teachers assess the educational value of CD-ROMs. British Journal of Educational Technology, 29(4), 321-332.

Craik, F. & Lockhart, R. (1972). Levels of processing: A framework for memory research. Journal of Verbal Learning& Verbal Behavior, 11, 671-684.

Gilbert, L. & Moore, D.R. (1998). Building interactivity into web courses: Tools for social and instructional interaction. Educational Technology, 38(3), 29-35.
Hannafin, M.J. (1989). Interaction strategies and emerging instructional technologies: Psychological perspectives. Canadian Journal of Educational Sims 271

Hannafin, M.J. & Peck, K.L. (1988). The Design, Development, and Evaluation of Instructional Software. New York: Macmillan Publishing.

Hannafin, M.J., Hannafin, K.M., Hooper, S.R., Rieber, L.P. & Kini, A.S. (1996). Research on and research with emerging technologies, in D.H. Jonassen (Ed.), Handbook of Research for Educational Communications and Technology. New York, NY: Simon& Schuster.

Heath, J. (1995). When interactive media is not truly interactive. Active Learning, 3. Http://www.cti.ac.uk/publ/actlea/issue3/heath/index.html [2 Dec 1999].

Hodgkinson, H.L. (1967). Education, Interaction and Social Change. Englewood Cliffs, NJ: Prentice-Hall.

Holmes, M. (1995). Interactivity primer: Exploring the essence of good interactivity. Http://www.multimediator.com/publications/write014.shtml [2

Iuppa, N.V. (1984). A Practical Guide to Interactive Video Design. White Plains, NY: Knowledge Industry Publications.

Jaspers, F. (1991). Interactivity or instruction? A reaction to Merrill. Educational Technology, 31(3), 21-24).

Kirsch, D. (1997). Interactivity and multimedia interfaces. Instructional Science, 25(2), 79-96.

Kristof, R. & Satran, A. (1995). Interactivity by design: Creating and Communicating with New Media. Mountain View, CA: Adobe Press.

Laurel, B. (1991). Computers as Theatre. Reading, MA: Addison Wesley.

Laurillard, D. (1993). Rethinking University Teaching: A Framework for the Effective Use of Educational Technology. London: Routledge.

Laurillard, D. (1998). Multimedia and the learner's experience of narrative. Computers& Education, 31, 229-242.

Moore, M.G. (1989). Editorial: Three types of interaction. The American Journal of Distance Education, 3(2), 1-7.

Outing, S. (1998). What exactly is 'interactivity'? [2 Dec 1999]. Http://www.mediainfo.com/ephome/news/newshtm/stop/st120498.htm

Parrish, P. (1996). Interactivity in computer-aided learning (CAL). Http://www.comet.ucar.edu/pub_html/npi/interac3.html [2 Dec 1999].

Rhodes, D.M. & Azbell, J.W. (1985). Designing interactive video instruction professionally. Training and Development Journal, December, 31-33.

Rose, E. (1999). Deconstructing interactivity in educational computing. Educational Technology, 39(1), 43-49.

Schaffer, L.C. & Hannafin, M.J. (1986). The effects of progressive interactivity on learning from interactive video. Educational Communication and Technology Journal, 34(2), 89-96.

Schmeck, R.R. (1988). An introduction to strategies and styles of learning, in R.R. Schmeck (Ed), Learning Strategies and Learning Styles. New York: Plenum Press.

Schwier, R. & Misanchuk, E. (1993). Interactive Multimedia Instruction. Englwood Cliffs, NJ: Educational Technology Publications.

Steinberg, E.R. (1991). Computer-Assisted Instruction: A Synthesis of Theory, Practice, and Technology. Hillsdale, NJ: Lawrence Erlbaum Associates.

Summers, J.A. (1990). Effect of interactivity upon student achievement, completion intervals, and affective perceptions. Journal of Educational Technology Systems, 19(1), 53-57.

Trognazzini, B. (1999). Magic and software design. Http://www.asktog.com/papers/magic.html [2 Dec 1999].

Weller, H.G. (1988). Interactivity in microcomputer-based instruction: Its essential components and how it can be enhanced. Educational Technology, 28(2), 23-27.

Whitby, M. (1993). Is interactive dead? http://www.wired.com/wired/archive/1.01/interactive.html [2 Dec 1999].
These references have been extracted automatically and may have some errors. Signed in users can suggest corrections to these mistakes.
Suggest Corrections to References