You are here: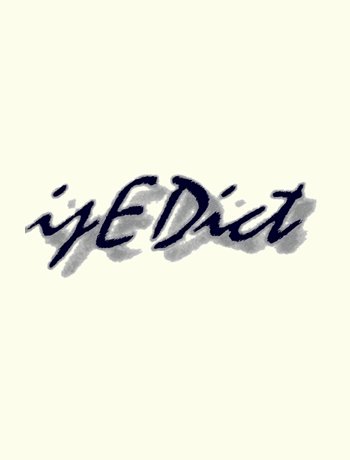 Information and communication technologies (ICTs) to develop teachers' global awareness
ARTICLE
IJEDICT Volume 4, Number 2, ISSN 1814-0556 Publisher: Open Campus, The University of the West Indies, West Indies
Abstract
This project explored uses of information and communication technologies (ICTs), such as wikis, blogs, and e-mail to facilitate knowledge exchange between pre or in-service teachers in New York City and pre or in-service teachers in Taipei, Taiwan. The project purposes were (1) to increase participants' awareness of international cultures in an educational context (2) to enhance cross-cultural interaction between the two countries, and (3) to provide participants opportunities to use ICT tools. The findings show that both groups of participants gained important perspectives on global education, increased knowledge of each other's culture and its impact on education, and increased competence with ICTs. Participants also demonstrate the ability to develop strategies to add global dimensions to the curriculum and instruction.
Citation
Wang, S.K., McPherson, S., Hsu, H.Y. & Tsuei, M. (2008). Information and communication technologies (ICTs) to develop teachers' global awareness. International Journal of Education and Development using ICT, 4(2), 89-104. Open Campus, The University of the West Indies, West Indies. Retrieved July 9, 2020 from https://www.learntechlib.org/p/42290/.
Keywords
References
View References & Citations Map
Abbott, L., Austin, R., Mulkeen, A. And Metcalfe, N. (2004) The global classroom: Advancing cultural awareness in special schools through collaborative work using ICT. European Journal of Special Needs Education, 19(2), pp. 225-240.
Baumgartner, P. (1999) Information technologies and the training of teachers. Educational Media International, 36(1), pp. 3-9.

Boston, J., Chan, A., and Mukai, G. (1991) Classroom technology and its global connections. Media and Methods, 27(3), pp. 48-54.

Brown, S.C. And Kysilka, M.L. (2002) Applying multicultural and global concepts in the classroom and beyond. Boston, MA: Allyn and Bacon. Carnegie Endowment for International Peace (N.D.). Globalization101.org A student's guide to globalization[Internet]. Available from: < http://www.globalization101.org/> [Accessed

Davis, N. (1999) The globalization of education through teacher education with new technologies: a view informed by research. Educational Technology Review, 12, pp.8-12.

Diaz, C.F., Massialas, B.G., & Xanthopoulos, J.A. (1999) Global perspectives for educators. Boston: Allyn & Bacon.

Galvin, J.M. (1989) Using audio-teleconferencing to teach global awareness. Social Studies, 80(6), pp.246-249.

Gibson, I.W. (2005). Constructing meaning in a technology-rich, global learning environment. Computers in the Schools, 22(1), pp.169-182.

Godwin-Jones, R. (2003) Emerging technologies: Blogs and wikis: Environments for on-line collaboration. Language Learning& Technology, 7(2), pp.12-16.
Good, A.J., O'Connor, K.A., Greene, H.C., & Luce, E.F. (2005) Collaborating across the miles: Telecollaboration in a social studies methods course. Contemporary Issues in Technology and Teacher Education, 5(3/4), pp.300-317.

Karchmer, R.A., Mallette, M.H., Kara-Soteriou, J., & Leu, D.J., Jr. Eds. (2005). Innovative approaches to literacy education: Using the Internet to support new literacies. Newark, DE: International Reading Association.

Kubow, P.K., & Crawford, S.H. (2001). Building global learning experiences: A case study of a Hungarian, Ukrainian, and American educational partnership. Higher Education in Europe, 16(1), pp.77-85.

Leach, J. (2005). Do new information and communication technologies have a role to play in achieving quality professional development for teachers in the global south? The Curriculum Journal, 16(3), pp.293-329.

Merryfield, M.M. (1997). A framework for teacher education. In: Merryfield, M.M. & Jarchow, E. Pickert S. Eds. Preparing teachers to teach global perspectives: A handbook for teacher educators. Thousand Oaks, CA: Corwin Press. Pp. 1-24

Ministry of Education (2006). Teacher Education Act Enforcement Rules. Available from: < http://rs.edu.tw/english/home_regulation.htm > [Accessed June 22, 2006].

Pew Research Center (2003). Views of a changing world: How global publics view war in Iraq, democracy, Islam and governance, globalization. Available from: < http://peoplepress.org/reports/display.php3?ReportID=185> [Accessed March 11, 2006].

Sime, D. & Priestley, M. (2005). Student teachers' first reflections on information and communications technology and classroom learning: implications for initial teacher education. Journal of Computer Assisted Learning, 21, pp.130-142.

Smith, A.F. (2002). How Global is the Curriculum?. Educational Leadership, 60(2), pp.38-41.

Smith, M.K., & Doyle, M.E. (2002). Globalization. Infed encyclopedia. Available from: < http://www.infed.org/biblio/globalization.htm > [Accessed September 18, 2007].

Wang, Y.W. (2002). The need to establish an organization to manage the Internet in Taiwan. Taiwan Network Information Center Newsletter, 3. Available from: < http://www.myhome.net.tw/2002_03/articl/articl_0101.htm > [Accessed May 12, 2007].

World Bank. (2006). World Development Indicators 2006, P.304. Available from
These references have been extracted automatically and may have some errors. Signed in users can suggest corrections to these mistakes.
Suggest Corrections to References