You are here: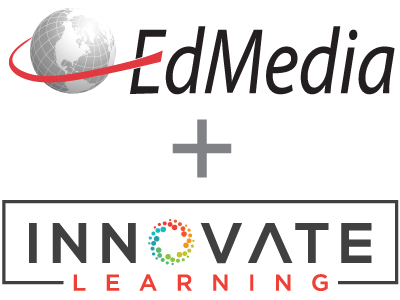 Observing Vocabulary Learning Strategies with an Online Annotation System
PROCEEDINGS
Shiou-Wen Yeh, Graduate Institute of Teaching English to Speakers of Other Languages, National Chiao-Tung University, Taiwan
EdMedia + Innovate Learning, in Denver, Colorado, USA ISBN 978-1-880094-95-2 Publisher: Association for the Advancement of Computing in Education (AACE), Waynesville, NC
Abstract
Vocabulary learning is an interactive and complex process of incremental learning and constant reinforcement. Studies have also proved that students' vocabulary learning strategies deserve detailed investigation. To meet the challenges of interactive vocabulary learning, it is proposed that the combination of online annotation tools, such as highlights, pop-up windows, dictionaries, or notebooks can be helpful learning interventions for vocabulary acquisition. The features of accuracy, real-time immediacy, reliability, and great storage space are also beneficial to trace learners' online vocabulary strategy use and browsing behavior. This study developed an interactive vocabulary annotation system for EFL vocabulary learning. A tracking system was embedded in the system to create learning log files of EFL learners' lexical behavior and learning behavior in the system. Annotation Analyzer was also built to to examine the vocabulary learning behavior of the participants.
Citation
Yeh, S.W. (2012). Observing Vocabulary Learning Strategies with an Online Annotation System. In T. Amiel & B. Wilson (Eds.), Proceedings of EdMedia 2012--World Conference on Educational Media and Technology (pp. 1407-1412). Denver, Colorado, USA: Association for the Advancement of Computing in Education (AACE). Retrieved August 15, 2020 from https://www.learntechlib.org/primary/p/40933/.
References
View References & Citations Map
Chapelle, C.A. (2001). Computer Applications in Second Language Acquisition: Foundations for teaching, testing and research. New York: Cambridge University Press.
Chapelle, C.A. (2005). Computer-assisted language learning. In E. Hinkel (Ed.), Handbook of second language teaching and learning. Mahwah, NJ: Lawrence Erlbaum.
Du, M.Z. (2004). Personalized Annotation Management for Web Based Learning Service. Unpublished Thesis. Taiwan: National Central University.
Fan, Z.Y. (2008). An Investigation of Supportive Reading Strategy Use and Reading Comprehension in MultiUser Online Annotation System. Unpublished Thesis. Taiwan: Chung-Yuan Christian University.
Fischer, R. (2007). How do we Know what Students are Actually Doing? Monitoring Students' Behavior in CALL. Computer Assisted Language Learning, 20(5), 409-442.
Godwin-Jones, R. (2007). Emerging Technologies E-Texts, Mobile Browsing, and Rich Internet Applications. Language Learning and Technology, 11(3), 8-13.
Hulstihn, J.H., Hollander, M., & Greidanus, T. (1996). Incidental Vocabulary Learning by Advanced Foreign Language Students: The Influence of Marginal Glosses, Dictionary Use, and Reoccurence of Unknown Words. The Modern Language Journal, 80, 327-339.
Kiewra, K.A. (1989). A Review of Note-Taking: the Encoding-Storage Paradigm and Beyond. Educational Psychology Review, 1(1989), 147-172.
Laufer, B., & Hill, M. (2000). What lexical information do L2 learners select in a CALL dictionary and how does it affect word retention? Language Learning and Technology, 3, 58-76.
Ovsiannikov, I.A., Arbib, M.A., & Mcneill, T.H. (1999). Annotation Technology. International Journal Human-Computer Studies, 50(1999), 329-362.
Paribakht, S., & Wesche, M. (1996). Enhancing Vocabulary Acquisition through Reading: A Hierarchy of TextRelated Exericse Types (FN1, 2). Canadian Modern Language Review, 52, 155-178.
Peters, E. (2007). Manipulating L2 Learner's Online Dictionary Use and its Effect on L2 Word Retention. Language Learning and Technology, 11(2), 36-58.
Sutherland-Smith, W. (2002). Weaving the literacy web: changes in reading from page to screen. Reading Teacher, 55(7), 662-669.
These references have been extracted automatically and may have some errors. Signed in users can suggest corrections to these mistakes.
Suggest Corrections to References