You are here: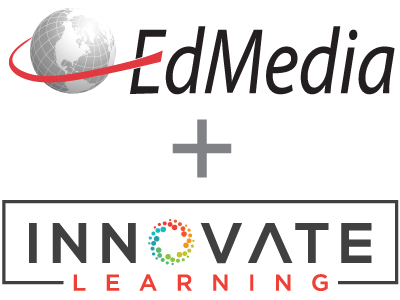 Adding technology to the learning process
PROCEEDINGS
EdMedia + Innovate Learning, in Lisbon, Portugal ISBN 978-1-880094-89-1 Publisher: Association for the Advancement of Computing in Education (AACE), Waynesville, NC
Abstract
A significant category of problems related to promoting digital competences among HE students pertains to the absence of an effective learning framework. Academics use traditional course objectives, educational material and evaluation methods that are characterized as teacher-focused. The European Higher Education Area center on changing these traditional methods and implementing others that are more outcomes oriented and consistent with contemporary practice needs. Our purpose is to describe the importance of such a framework and the integration of essential concepts in developing digital competence through interactive learning strategies
Citation
Torres-Coronas, T., Vidal-Blasco, M.A., Monclus-Guitart, R., Arias-Oliva, M. & Simón-Olmos, M.J. (2011). Adding technology to the learning process. In T. Bastiaens & M. Ebner (Eds.), Proceedings of ED-MEDIA 2011--World Conference on Educational Multimedia, Hypermedia & Telecommunications (pp. 2610-2616). Lisbon, Portugal: Association for the Advancement of Computing in Education (AACE). Retrieved October 22, 2019 from https://www.learntechlib.org/primary/p/38226/.
References
View References & Citations Map
Bower, M. (2008), Affordance analysis-matching learning tasks with learning technologies, Educational Media International, 45(1), 3-15.
Caruso, J.B., & Kvavik, R.B. (2005). ECAR study of students and information technology, 2005: Convenience, connection, control, and learning roadmap. EDUCAUSE Center for Applied Research. Available at: http://connect.educause.edu/library/abstract/ECARStudyofStudentsa/3761
De Pablos, J. (2007), El cambio metodoló gico en el Espacio Europeo de Educació n Superior, Revista Iberoamericana de Educació n a Distancia, 10(2), 15-44.
De Pablos, J. (2010), Universidad y sociedad del conocimiento. Las competencias informacionales y digitales. Revista de Universidad y Sociedad del Conocimiento, 7 (2). Available at: http://rusc.uoc.edu/ojs/index.php/rusc/article/viewPDFInterstitial/v7n2-de-pablos/v7n2-de-pablos
Esteve, F. (2009), Bolonia y las TIC: De la docencia 1.0 al aprendizaje 2.0, La Cuestió n Universitaria, 5, 59-68.
European Commission (2001), The e-learning action plan. Designing tomorrow' s education. Available at: http://eur-lex.europa.eu/LexUriServ/LexUriServ.do?uri=COM:2001:0172:FIN:EN:PDF (accessed: 09.15.2009)
European Parliament and Council (2005), Recommendation on key competences for lifelong learning. Available at: http://ec.europa.eu/education/policies/2010/doc/keyrec_en.pdf (accessed: 09.16.2009)
García, M.A., González, V., & Ramos, C. (2010), Modelos de interacción en entornos virtuales de aprendizaje. Revista Electr ó nica de Estudios Filoló gicos, 19, July.
Gil, A.B. (2009), Estudio y sistematizació n de instrumentos para su aplicació n en la evaluación por competencias en las asignatura " Sistemas operativos y lenguajes de programació n" de la Licenciatura de Fí sica. Memoria de Resultados. Có digo del proyecto: ID/0037. Ayudas de la Universidad de Salamanca para la Innovación Docente, curso 2008-2009. Available at: http://gredos.usal.es/jspui/handle/10366/72027 (accessed:
Hart, J. (2008), A guide to social learning: How to use social media for formal and informal learning. Available at: http://c4lpt.co.uk/handbook/index.html (accessed: 09.01.2009)
Khun, M. & McPortland, T. (1954): And empirical investigation of self-attitudes, American Sociological Review, 19, 58-76
Maenza, R., & Ponce, S. (2008), Transformaciones en ámbitos educativos propiciadas por la web 2.0, Encuentro III Encuentro Internacional. Educació n, formació n, nuevas tecnologí as, BTM 2008, Uruguay. Available at: www.utemvirtual.cl/encuentrobtm/wp.../07/maenza_ponce.pdf (accessed: 07.31.2010).
Martínez, F.J. (2009), Las tecnologí as de la informació n y la comunicación (TIC) y las competencias básicas en educació N. Espiral. Cuadernos del Profesorado, 2 (39), 15-26. Available at: http://www.cepcuevasolula.es/espiral (accessed: 11.10.2010)
Matuazak, G. (2007), Enterprise 2.0. The benefits and challenges of adoption, KPMG International. Available at: http://www.kpmg.com/Global/IssuesAndInsights/ArticlesAndPublications/Pages/Enterprise-20-The-benefitsand-challenges-of-adoption.aspx (accessed: 09.15.2009)
Rovira i Virgili University (2009), Competències del Curr í culum Nuclear/transversal de la URV, Guia per treballar i avaluar les competéncies nuclears a les titulacions de Grau, Grupo de Competències de la URV, V. 1.0, May.
Selwyn, N. (2008), An investigation of differences in undergraduates' academic use of Internet, Active Learning in Higher Education, 9(1), 11-22.
Siemens, G. (2004), Connectivism: A learning theory for the digital age. Available at: http://www.elearnspace.org/Articles/connectivism.htm (accessed: 09.15.2008)
These references have been extracted automatically and may have some errors. Signed in users can suggest corrections to these mistakes.
Suggest Corrections to References