You are here: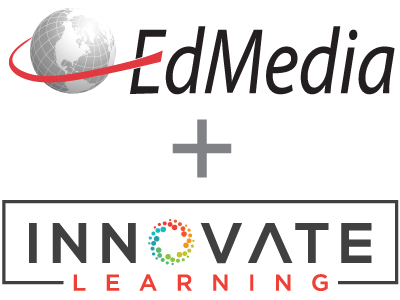 Building Community and Sharing Knowledge: Team Teaching an Online Class
PROCEEDINGS
EdMedia + Innovate Learning, in Toronto, Canada ISBN 978-1-880094-81-5 Publisher: Association for the Advancement of Computing in Education (AACE), Waynesville, NC
Abstract
Advances in computer technology are changing the face of education. With the growth of online education, each year additional teachers are using some form of media allowing them to communicate with and present content to members of their classes. In distance learning, there is a physical separation of teacher and learner, therefore online instructors use instructional technology to instruct students in a medium that requires different skills than in a face-to-face classroom. This research employed narrative inquiry (Clandinin & Connelly, 2000) to investigate the knowledge generated by four instructors as they team taught an undergraduate online class. The four co-instructors combined their ideas to answer two questions: What are issues an online instructor might face? How can four individuals form a knowledge community to share experience and gain professional knowledge? Issues discussed are teaching presence, engaging students, and mentoring.
Citation
Lin, M.F.G., Herrick, M., Davids, J. & Tsai, H.W.C. (2010). Building Community and Sharing Knowledge: Team Teaching an Online Class. In J. Herrington & C. Montgomerie (Eds.), Proceedings of ED-MEDIA 2010--World Conference on Educational Multimedia, Hypermedia & Telecommunications (pp. 2225-2233). Toronto, Canada: Association for the Advancement of Computing in Education (AACE). Retrieved January 20, 2020 from https://www.learntechlib.org/primary/p/34949/.
References
View References & Citations Map
Allen, I.E. & Seaman, J. (2010). Learning on demand: Online education in the United States, 2009. Retrieved from http://www.sloan-C.org/publications/survey/pdf/learningondemand.pdf.
An, H., Shin, S., & Lim, K. (2009). The effects of different instructor facilitation approaches on students' interactions during asynchronous online discussions. Computers& Education, 53(3), 749-760.
Anderson, T., Rourke, L., & Garrison, D.R. (2001). Assessing teaching presence in a computer conferencing context. JALN, 5 (2), 1-17.
Barczyk, C., Buckenmeyer, J. & Feldman, L. (2010). Mentoring professors: A model for developing quality online instructors and courses in higher education. International Journal on E-Learning, 9(1), 7-26.
Davidson-Shivers, G.V. (2009). Frequency and types of instructor interactions in online instruction. Journal of Online Interactive Learning, 8(1), 23-40.
Dewey, J. (1938). Experience and education. New York, NY: Simon and Schuster.
Friedman, R., Elliot, N., & Haggerty, B. (2010). E-Learning in undergraduate humanities classes: Unpacking the variables. International Journal on E-Learning, 9(1), 51-77.
Hew, K.F. And Cheung, W.S. (2008). Attracting student participation in asynchronous online discussions: A case study of peer facilitation. Computers and Education, 51 (3), 1111-1124.
Kelley, M., North, K., & Craig, C (2009). Posting questions: Teacher research groups in search of answers. In C.
Lokken, F., & Wormer, L. (2007). Trends in e-learning: Tracking the impact of e-learning in higher education.
Merrill, M.D. (2009). Finding e3 (effective, efficient and engaging) instruction. Educational Technology, 49(3), 1526.
Meyer, K. (2008). "Do rewards shape online discussions?." Journal of Interactive Online Learning. 7.2, 126-138.
Richardson, J.C. & Ice, P. (2010). Investigating students' level of critical thinking across instructional strategies in online discussions. Internet and Higher Education, 13, 52-59.
Rovai, A.P. (2007). Facilitating online discussions effectively. Internet& Higher Education, 10(1), 77-88.
These references have been extracted automatically and may have some errors. Signed in users can suggest corrections to these mistakes.
Suggest Corrections to References