You are here: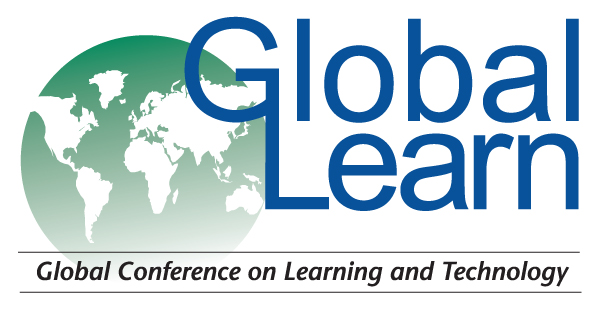 The Promotion of Critical Thinking Through The Use Of an Online Discussion Board: Asking the Right Questions?
PROCEEDINGS
Ling Siew Woei, Multimedia University, Malaysia ; Goodith White, University of Nottingham, United Kingdom
Global Learn, in Penang, Malaysia ISBN 978-1-880094-79-2 Publisher: Association for the Advancement of Computing in Education (AACE)
Abstract
The ability to think critically is viewed as an important aspect of learning because it equips students with the ability to analyze and solve problems which they might meet in real life. Researchers have found that the teaching of critical thinking skills can be taught through online discussion. Based on two years of observation of online discussion carried out asynchronously in a private higher learning institution in Malaysia, the authors have observed that students often require some form of guidance to achieve critical thinking skills. This paper will shed light on the authors' experience of employing the questioning techniques on the online discussion topic to help students develop the critical thinking skill. The skillful intervention of the moderator is one of the key factors in developing critical thinking.
Citation
Siew Woei, L. & White, G. (2010). The Promotion of Critical Thinking Through The Use Of an Online Discussion Board: Asking the Right Questions?. In Z. Abas, I. Jung & J. Luca (Eds.), Proceedings of Global Learn Asia Pacific 2010--Global Conference on Learning and Technology (pp. 4277-4283). Penang, Malaysia: Association for the Advancement of Computing in Education (AACE). Retrieved December 7, 2021 from https://www.learntechlib.org/primary/p/34530/.
Keywords
References
View References & Citations Map
Astleitner, H. (2002). Teaching critical thinking online. Journal of Instructional Psychology, 29, 53-76.
Bayer, B.K. (1985). Critical thinking: what is it? In Social Education, 49 (4), 270-276.
Cann, A.J., Calvert, J.E., Masse, K.L., & Moffat, K.G. (2006). Assessed Online Discussion Groups in Biology Education, Bioscience Education, Vol. 8. Also available: http://www.bioscience.heacademy.ac.uk/journal/vol8/beej-8-4.aspx [assessed 03 May 2009]
Chapman, N.P., & Chapman, J. (2006). Web design: A complete introduction. Hoboken, NJ: John Wiley& Sons.
Chiu, Y.-C.J. (2009). Facilitating Asian Students' Critical Thinking in Online Discussions. British Journal of Educational Technology. 40 (1), 42-57.
Cheong C.M., & Cheung W.S. (2008). Online discussion and critical thinking skills: A case study in a Singapore secondary school. Australasian Journal of Educational Technology. 24 (5), 556-573.
Hew, K.F. & Cheung, W.S. (2003). Evaluating the participation and quality of thinking of pre-service teachers in an asynchronous online discussion environment: Part I. International Journal of Instructional Media, 30(3), 247–262.
Hewitt, J. (2005). Toward an understanding of how threads die in asynchronous computer conferences. Journal of the Learning Sciences, 14(4), 567–589.
Lee, K.S. (2005). Enhancing critical thinking in online learning. In: Academic Exchange Quarterly, December 22nd, 2005.
Lipman, M. (1988). Critical thinking-what can it be? In Educational Leadership, September 1985, 38-43.
McLoughlin, C. & Luca, J. (2000). Cognitive engagement and higher order thinking through computer conferencing: We know why but do we know how? In: Herrmann, A. & Kulski, M.M. (Eds), Flexible Futures in Tertiary Teaching. Proceedings of the 9th Annual Teaching Learning Forum, 2-4 February 2000. Perth: Curtin University of Technology. Http://otl.curtin.edu.au/tlf/tlf2000/mcloughlin.html
Scriven, M. & Paul, R. (1996). Defining Critical Thinking: A Draft Statement for the National Council for Excellence in Critical Thinking.-4283 DASHDASH
These references have been extracted automatically and may have some errors. Signed in users can suggest corrections to these mistakes.
Suggest Corrections to References